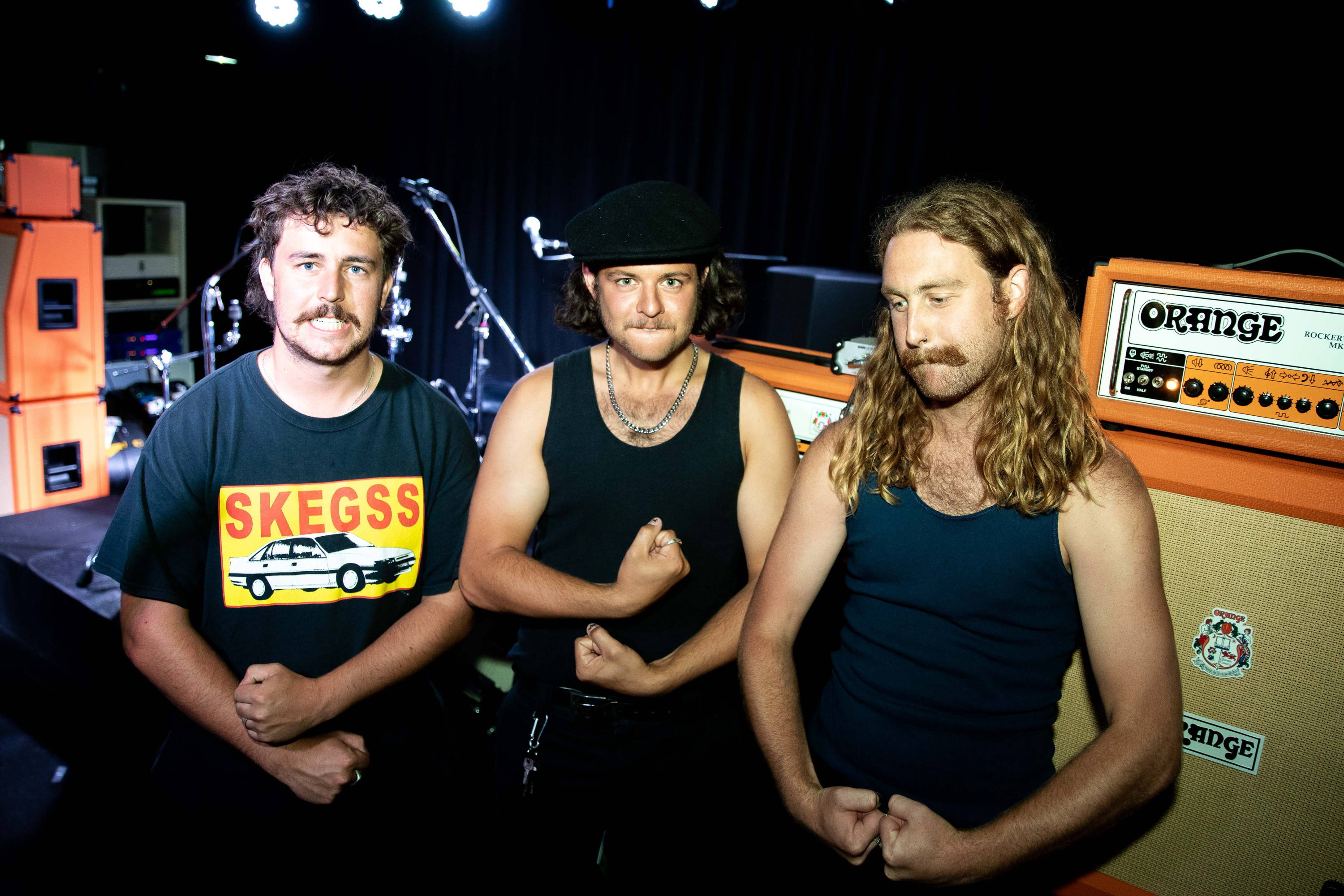 Hearing of The Grogan's tour, as long-time lovers of the band.. it was only natural we joined the boys for their short time in Sydney. It was a match made in heaven, kicking-back with the band before their show and joining in on all the mischief they get up to before a gig. Let us paint you a picture.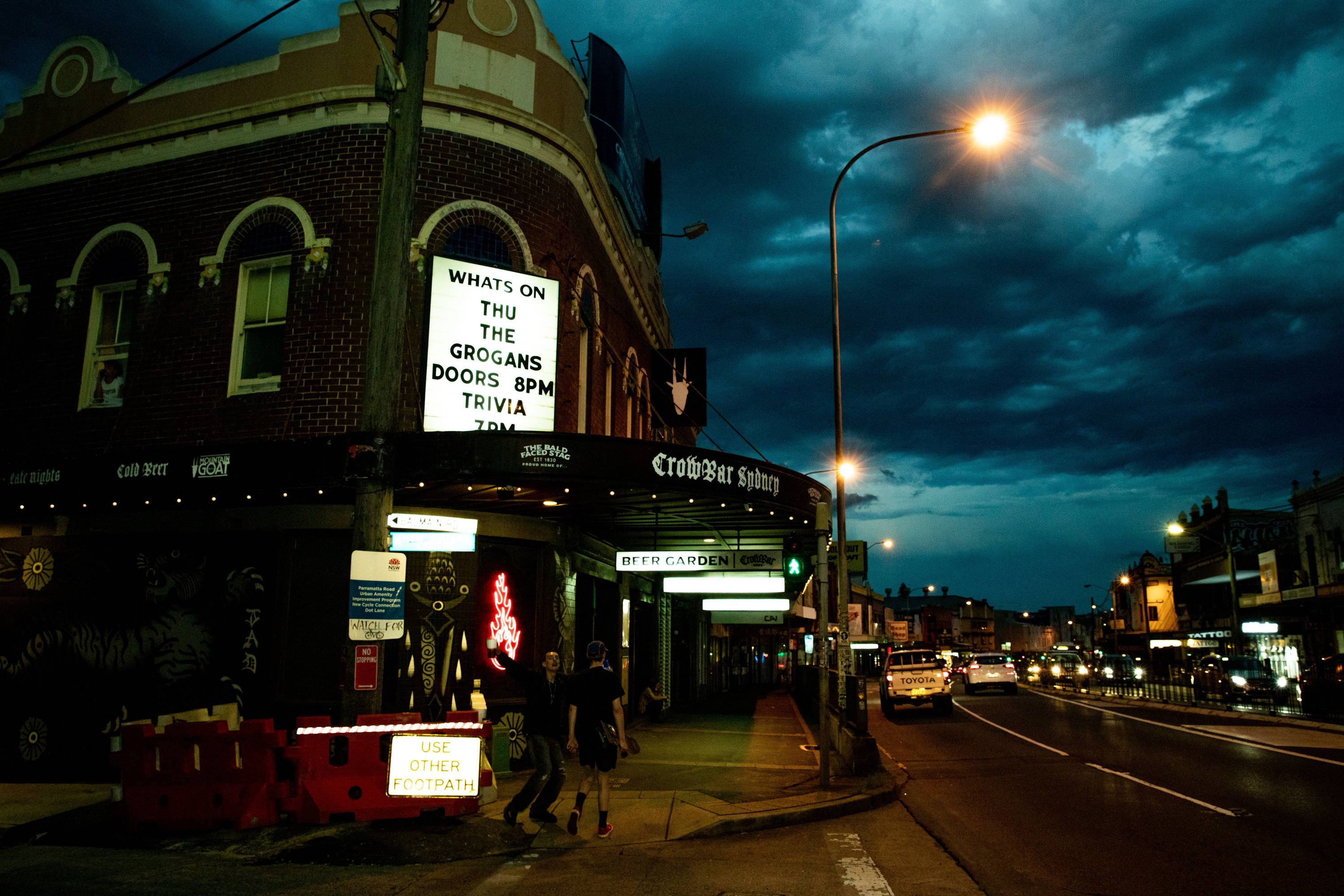 In the heart of inner-western Sydney, you'll find a low-lit, gritty bar.. Crowbar Sydney. A family-owned music venue that is always blasting live music for the audience and neighbors to enjoy. The venue is infamous for the local gone bigtime talent that has had their time there.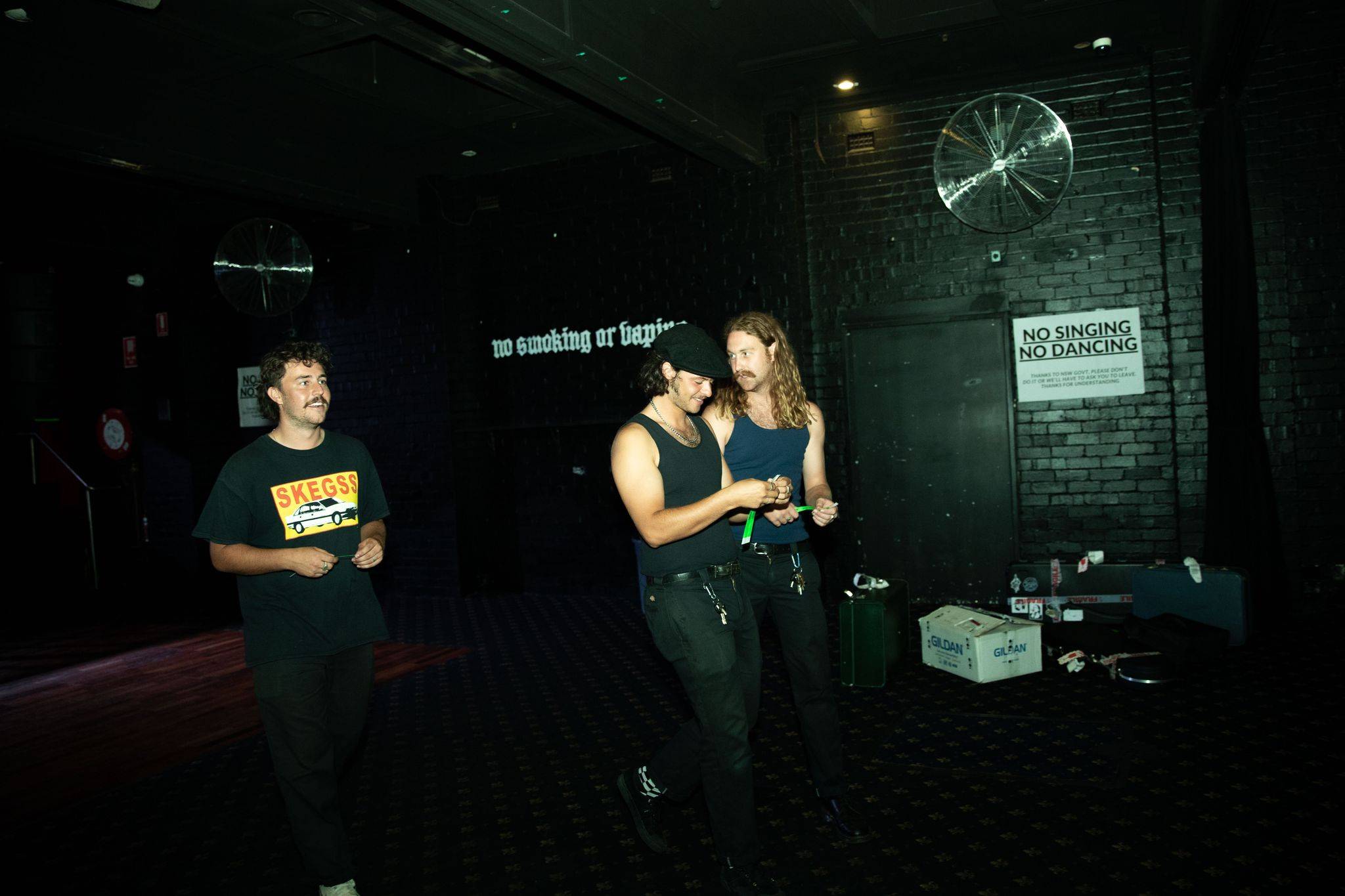 Our very own in-house photographer, Jacqui, headed over with the three piece surf-rock trio, Quin Grunden, Angus Vasic and Jordan Lewis to have a yarn over a couple bevys and document the Melbournians gig. The show was one hell of a ride, with devoted fans singing every song. The gents were supported by killer local up and comers: the lovely Sam Windley and absolutely nuts Sputnik Sweetheart.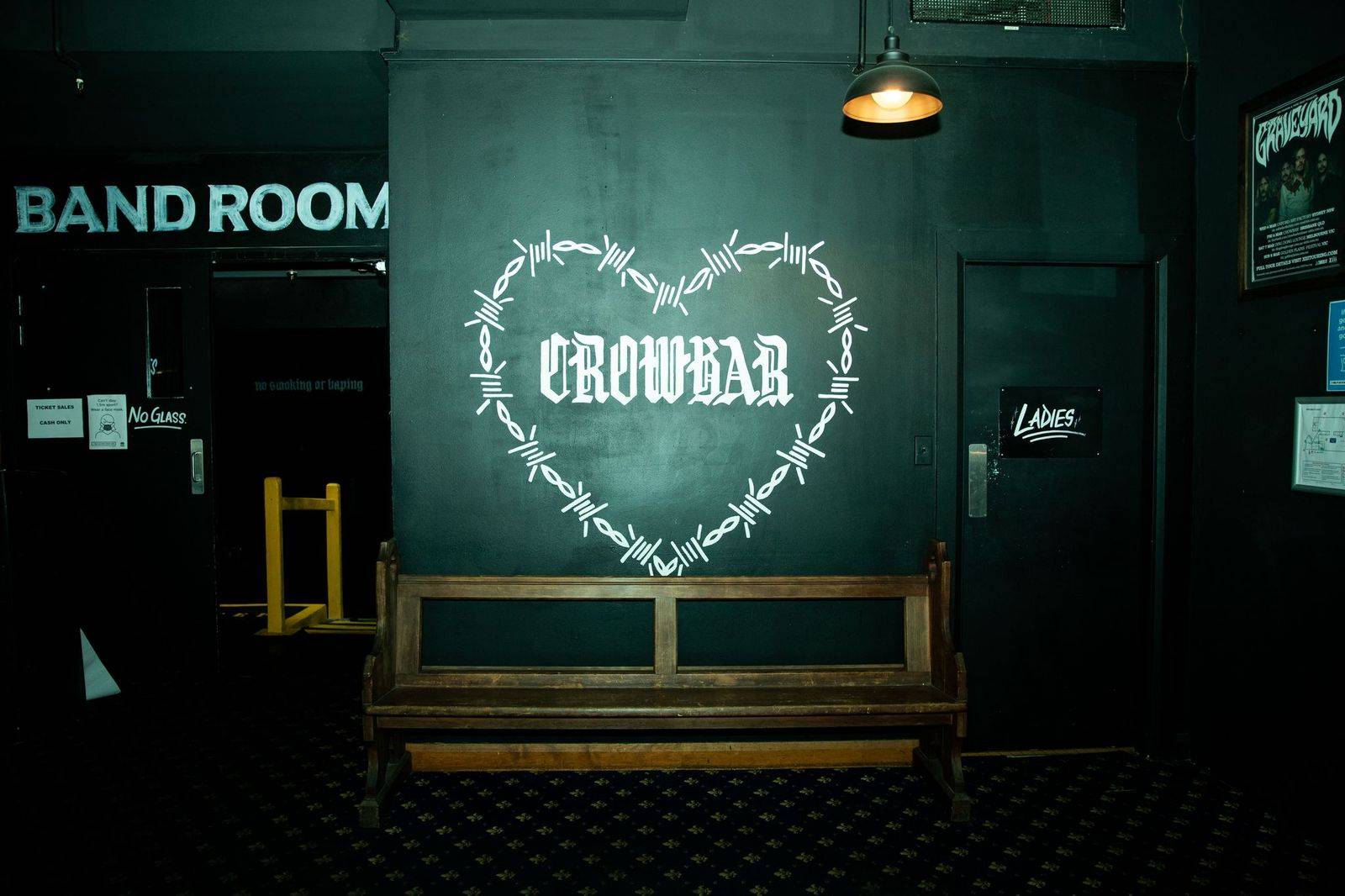 It all kicked off in Crowbar Sydney, located in Marrickville, which neighbors Sydney's famously preteniously-cool Newtown area - same vibe, cheaper beers (a dream).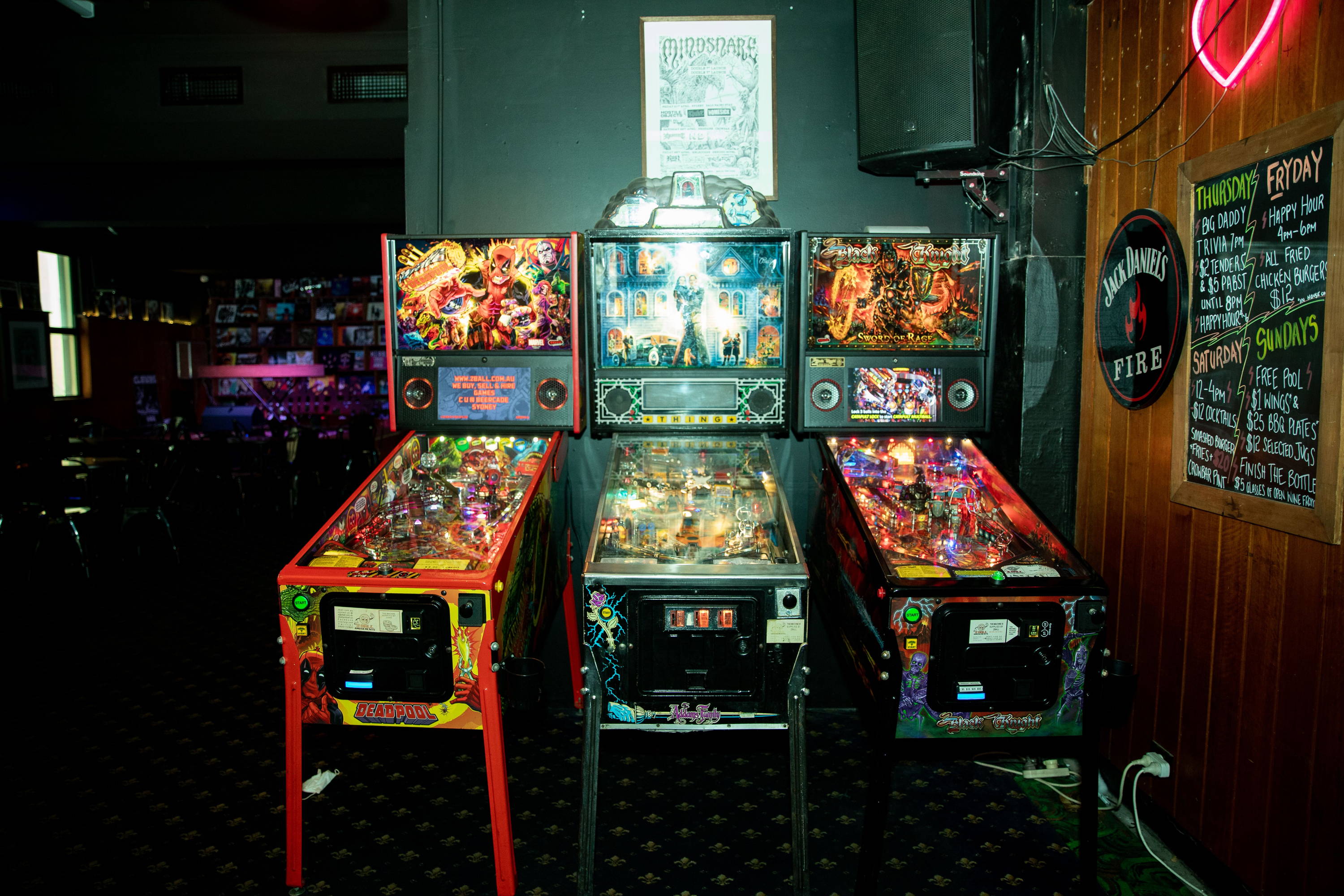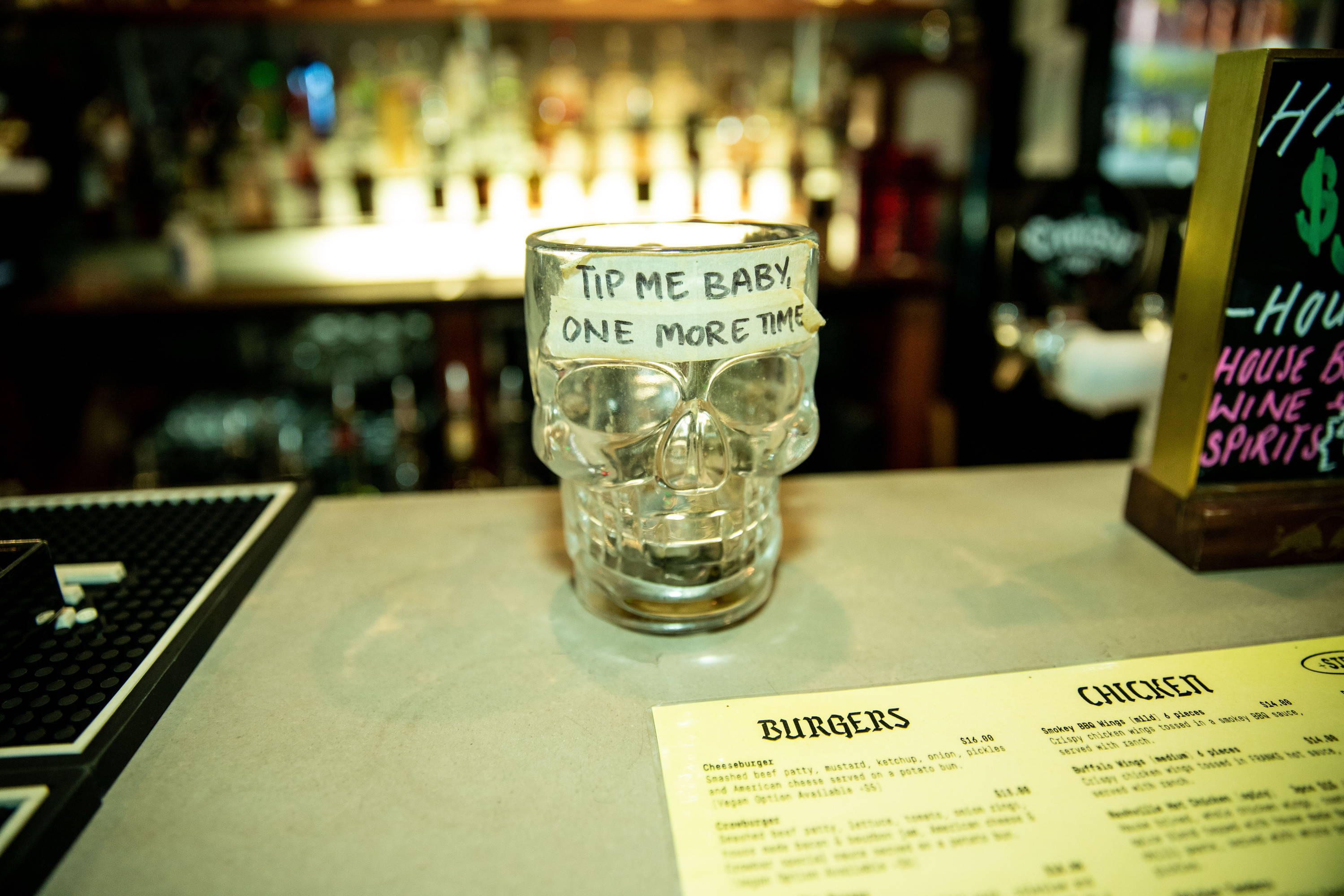 The low-lit bar, filled with 80's pinball machines, a plush pool table, the best burgs and hell-crispy fries is a hub of local talent – Crowbar represents a rite of passage amongst the Sydney muso scene, while stealing the hearts of local artists and fans alike.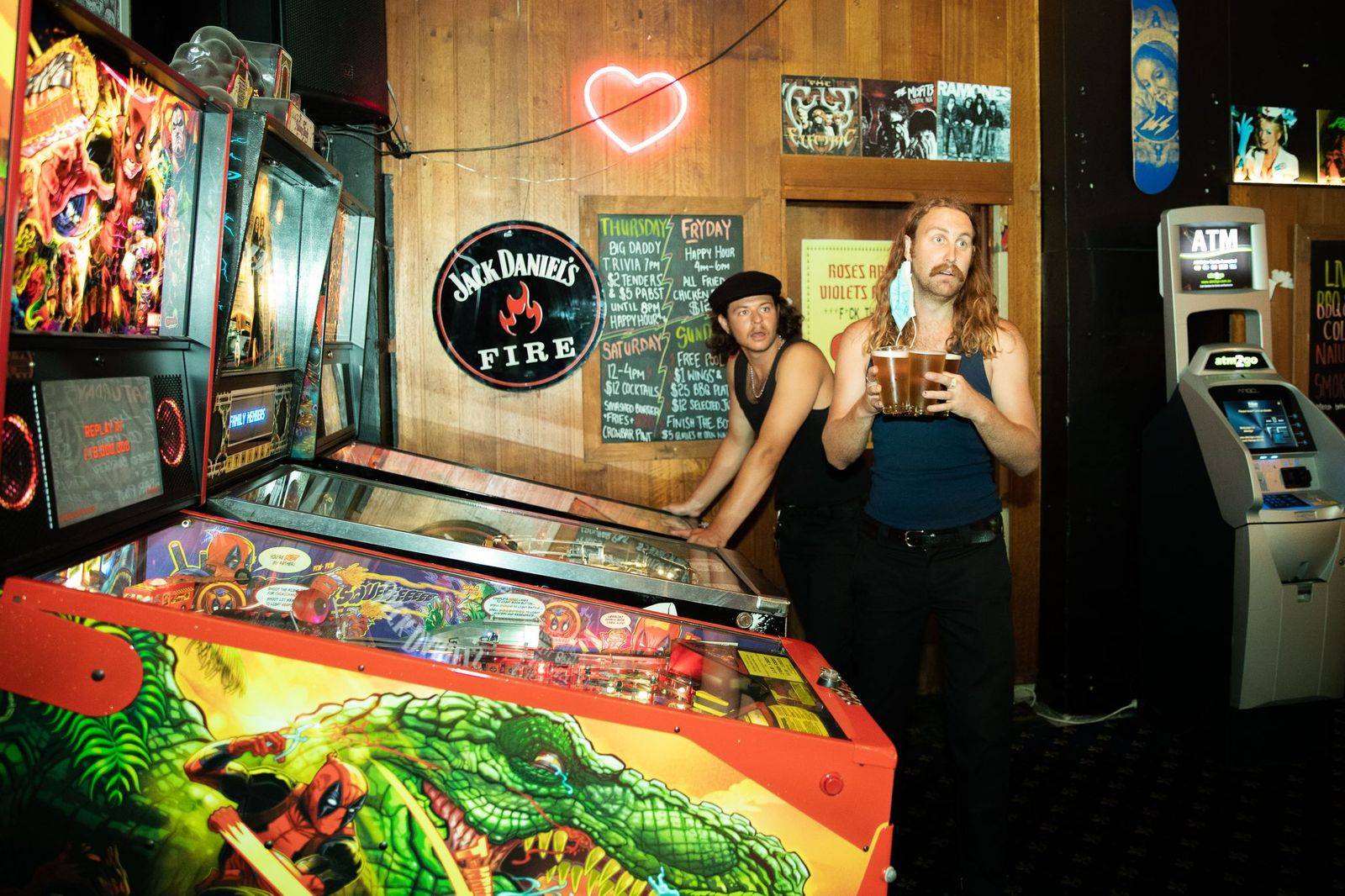 Before soundcheck, the band grab a couple schooners while discussing the night and set plan. The band crossed out spelling mistakes to their own songs and played a bitta pinball - quite unsuccessfully.. Chatting to The Grogan's manager Will, he laughs about his recent ankle injury a couple days before, resulting in him being on crutches for the duration of their tour.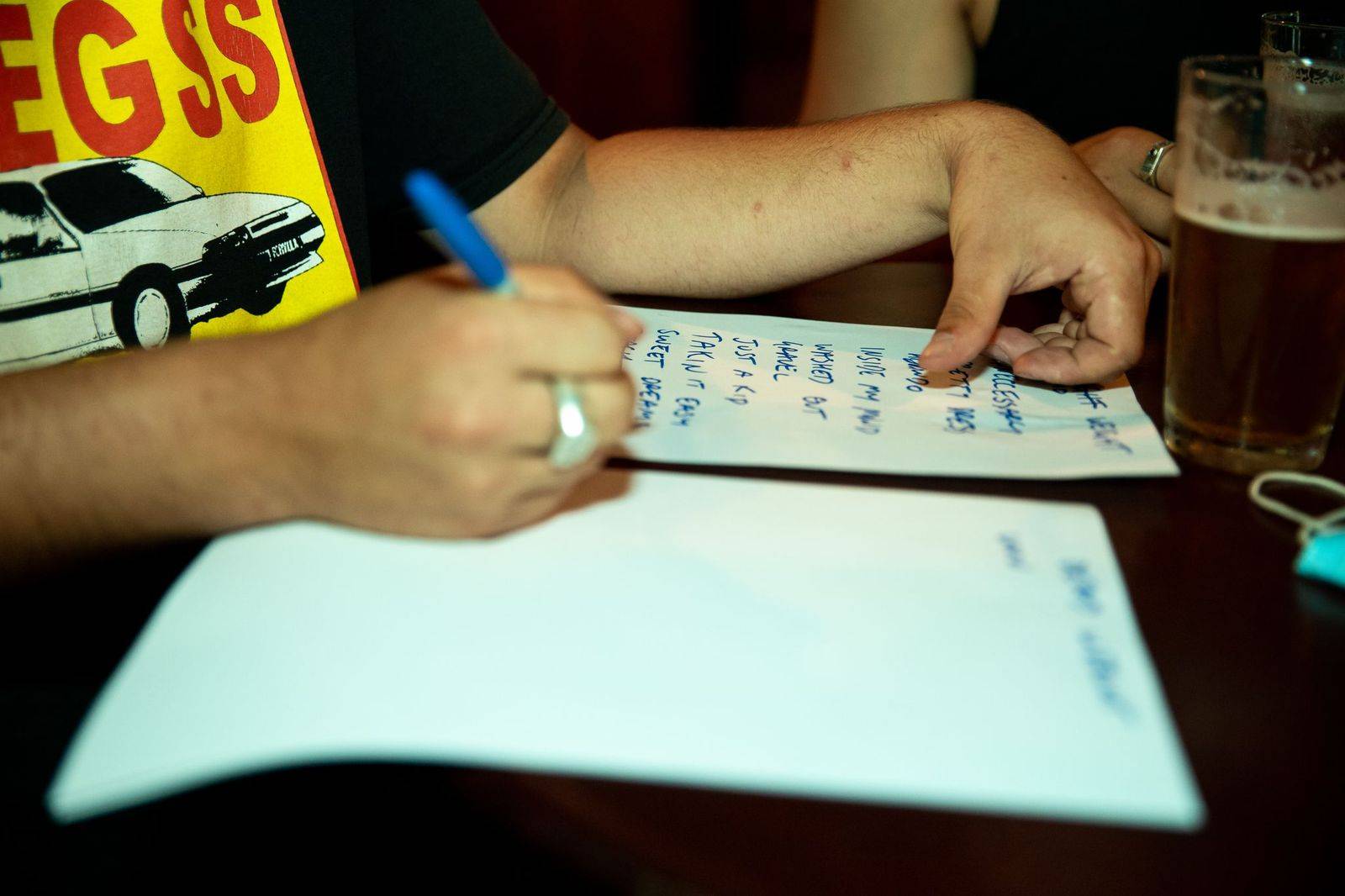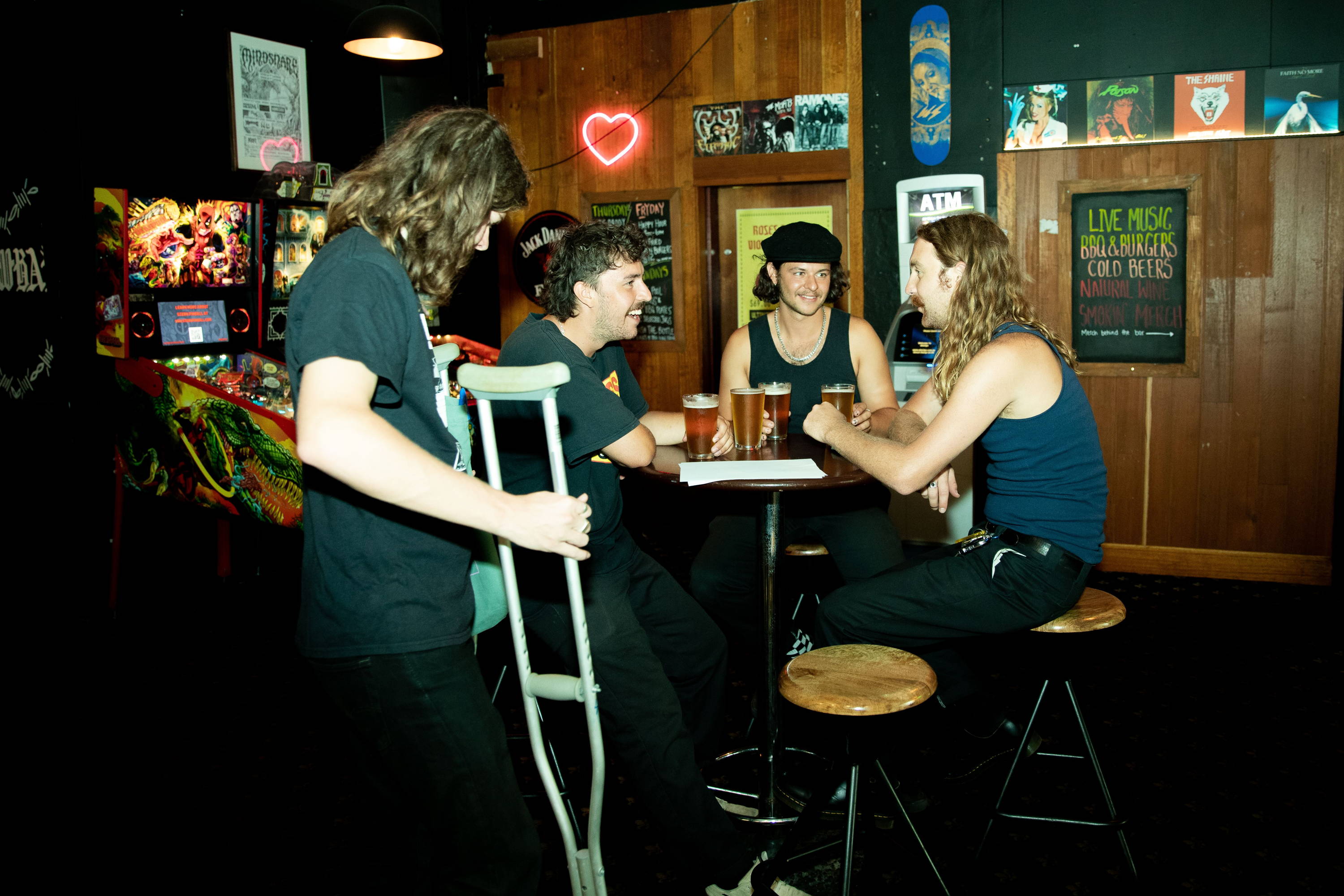 Opening their phone messages, they finalise their setlist, scribbling on sheets of paper and recounting how the high school mates left their HSC agriculture exam early to go for a surf. Can't blame them.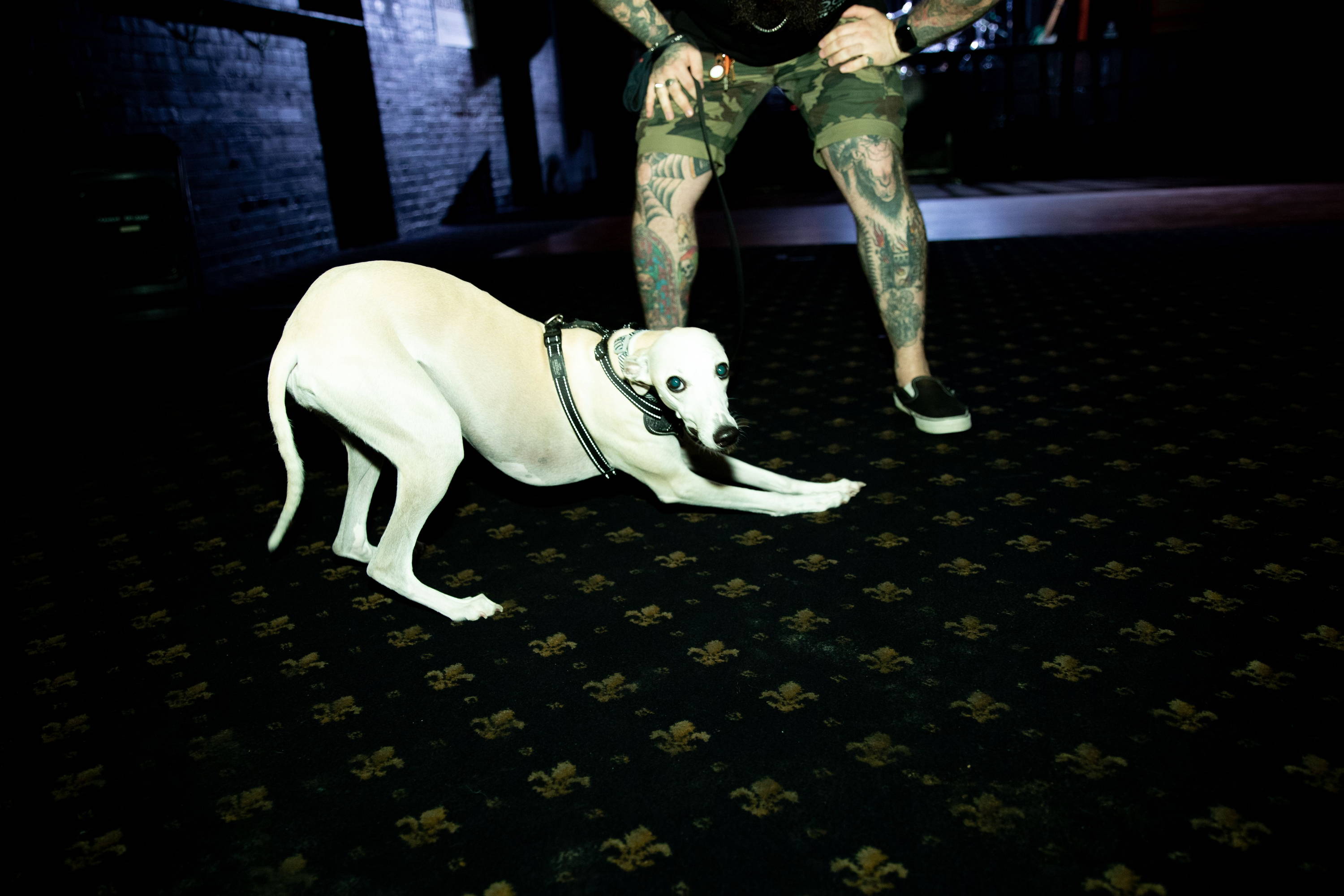 After finishing their beers, they head into the band room and begin soundcheck as the local dog run riots. The Grogans, feeling like they scored, were stoked to find a bunch of orange amps onstage – a random feat, resulting in a sick sound.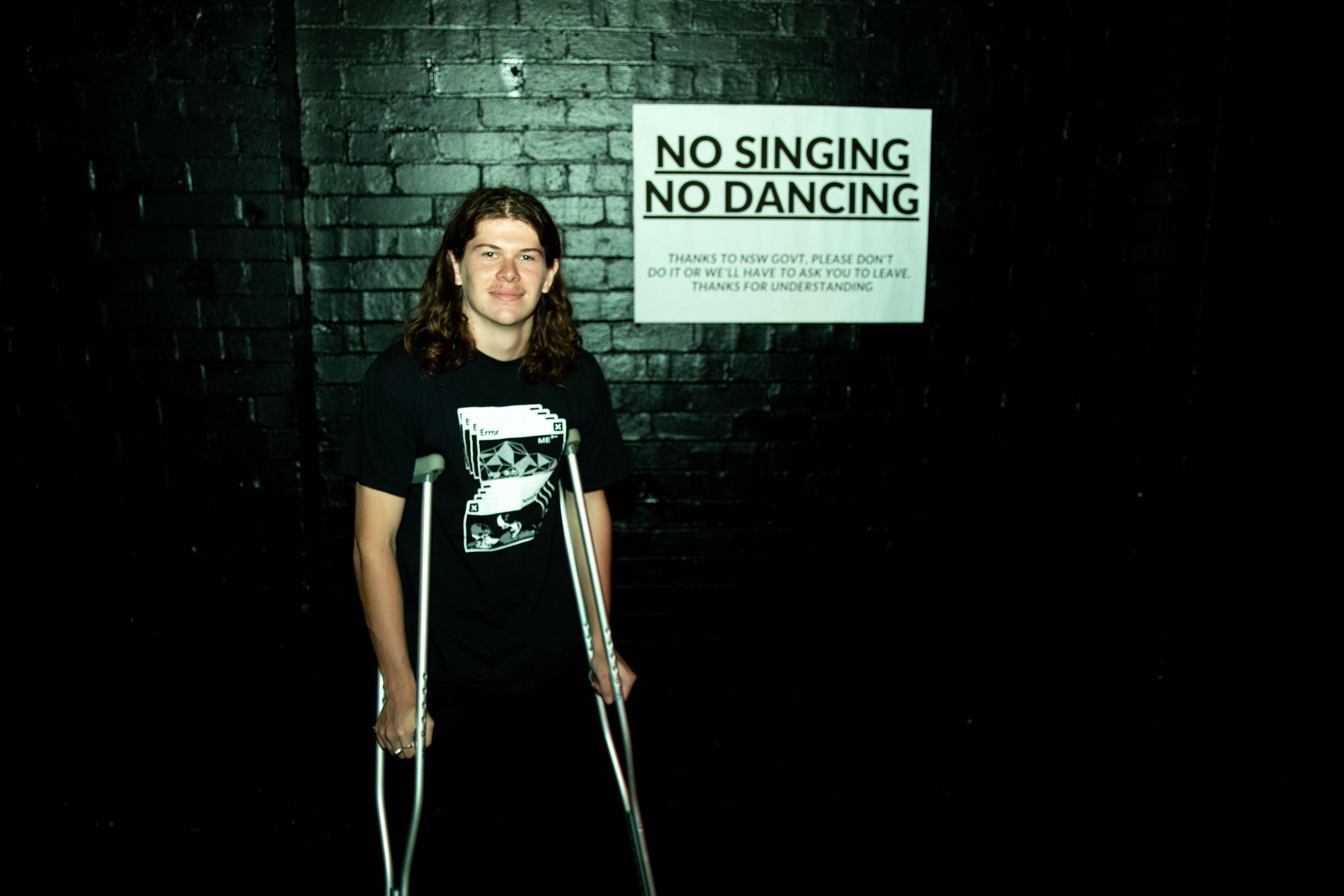 The bands manager Will, poses on his crutches before a 'no singing no dancing' sign - a sign of the recent times. Although restrictions were enforceable only a couple weeks prior, the band was ready to get down and dirty with the crowd, leaving restrictions imposed by COVID-19 as a thing of the past.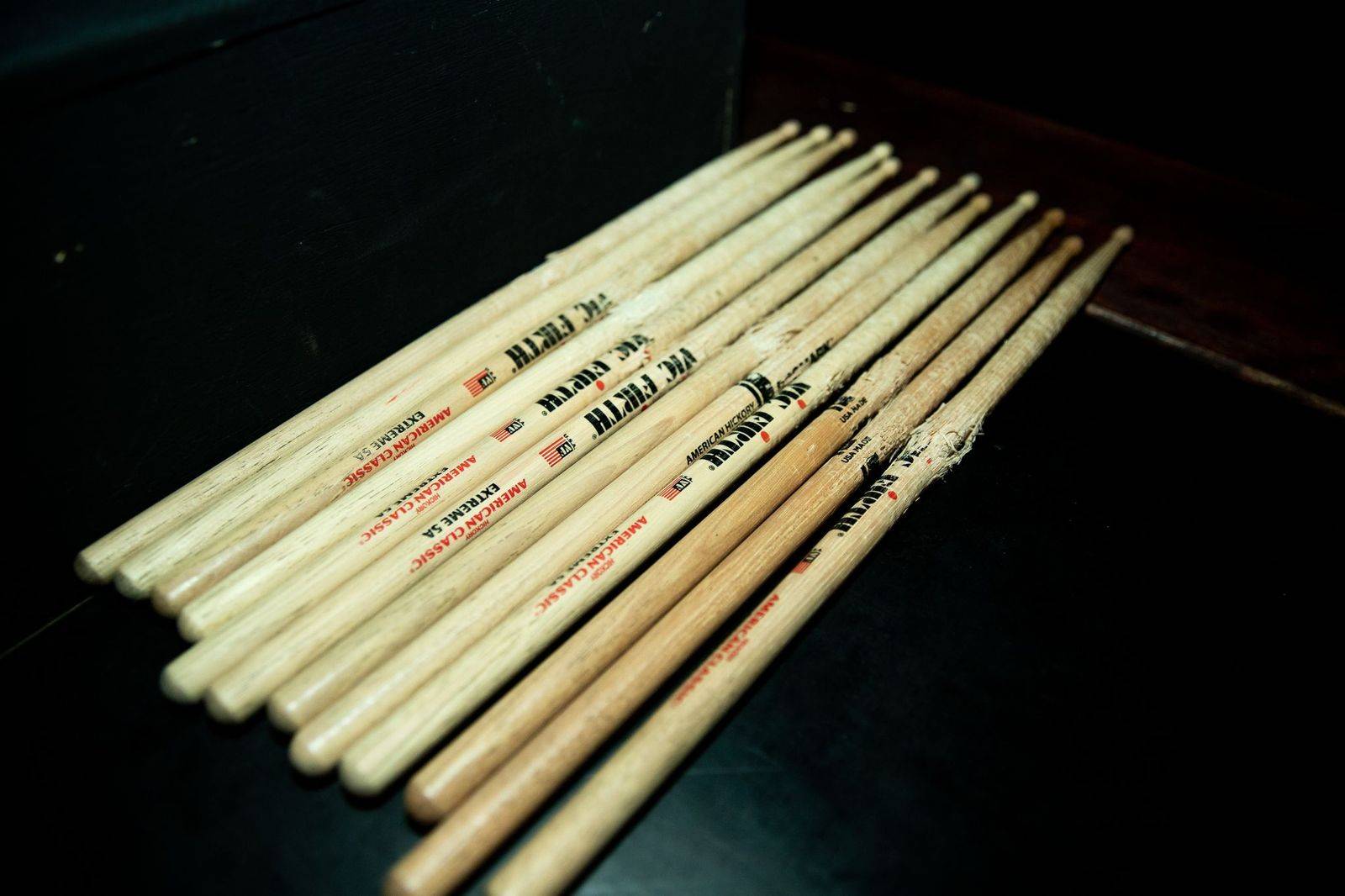 On tables surrounding the venue are scattered broken drumsticks from previous bands, an ever-growing collection - a neat addition to the ambience of the venue. Local acts performing passionately for the people and breaking a couple sticks along the way.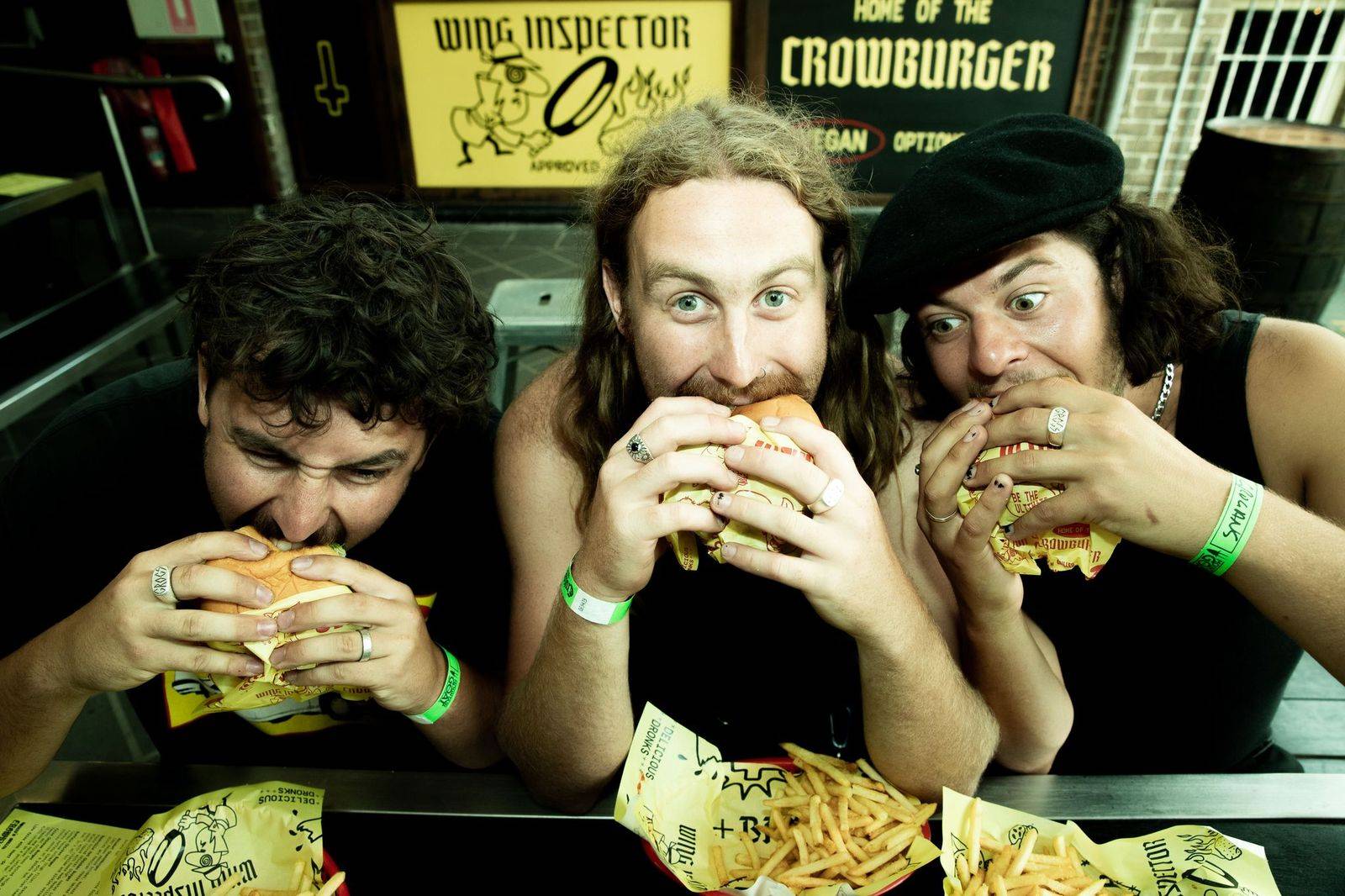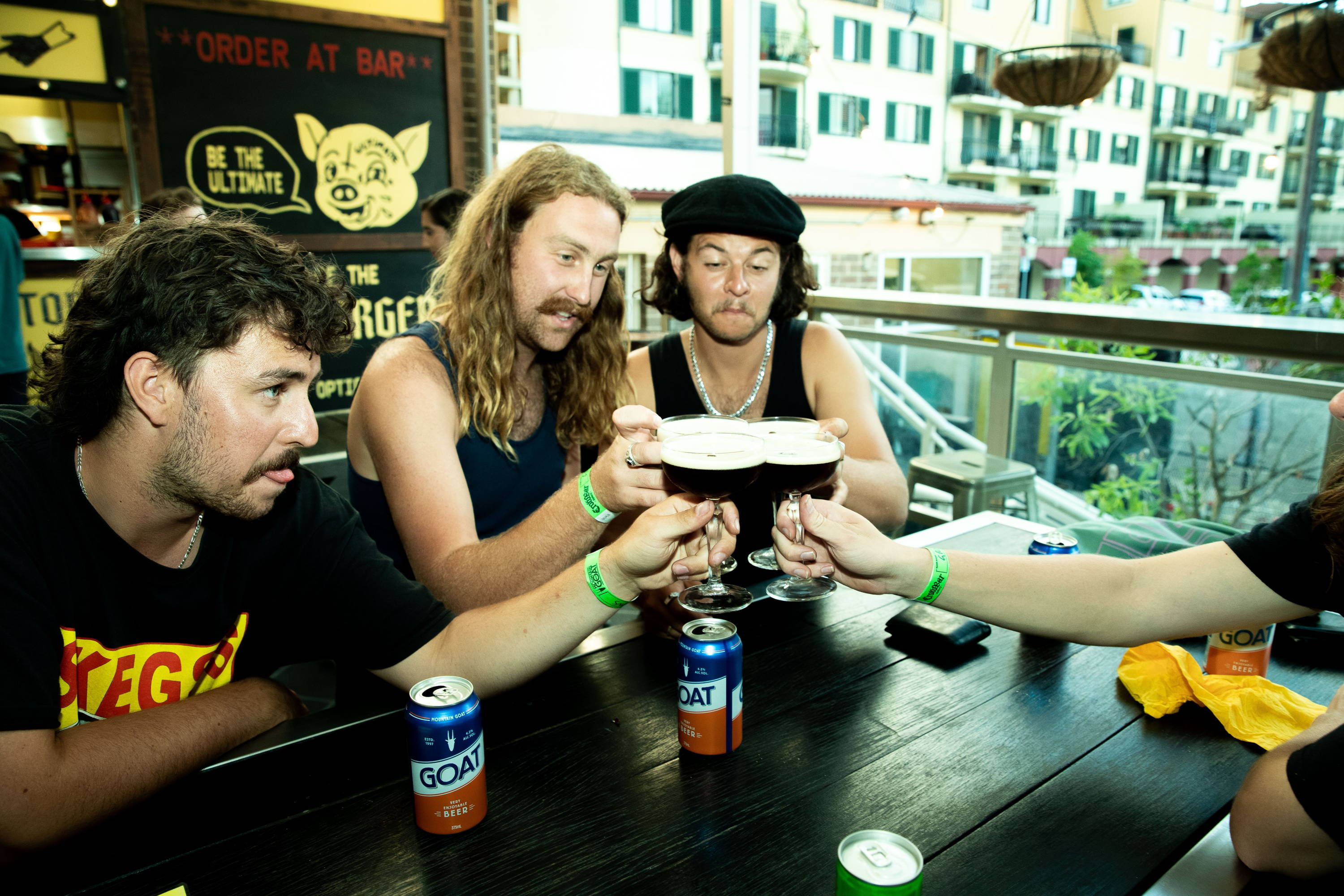 After soundcheck, we head outside to grab a feed. Will parked his crutches as the boys fuel themselves with vegan burgers, too many fries, GOAT beers and to top it off - an expresso martini, at their managers hesitant approval. They joked about a wild night, ready to "get a bit glonky".
We chat shit over fries, discussing stories from their camping trip the night before, as they recount that they swore only a couple hours beforehand to never drink again (or at least for the night) - as they suffered terrible hangovers on the drive up to Sydney. They laugh as they take another sip. I mean, it's their tour, you do what you've gotta do.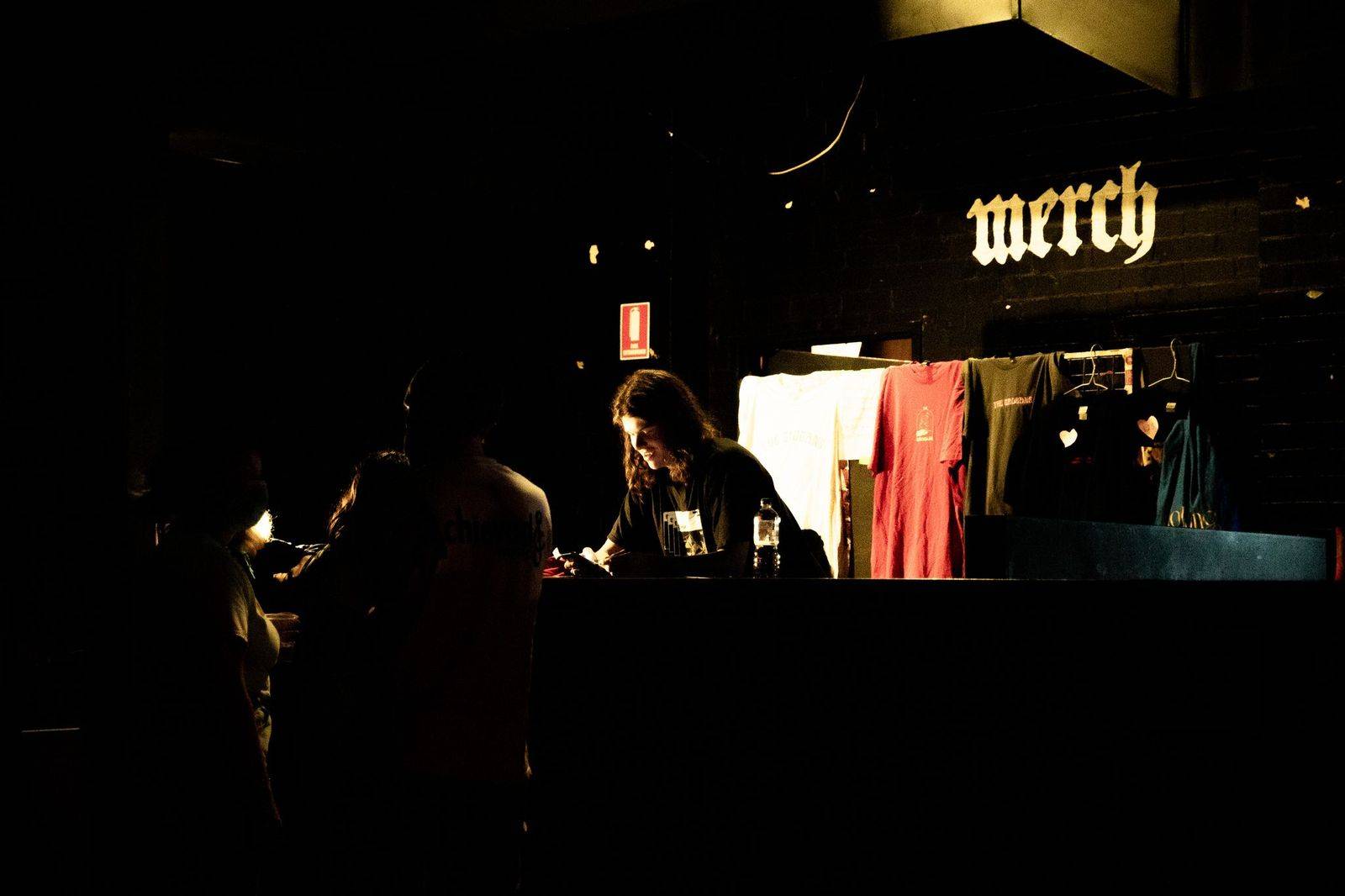 Doors open, merch sales begin, the crowd polish of their drinks before the lovely Sam Windley wearing 3D glasses comes onstage.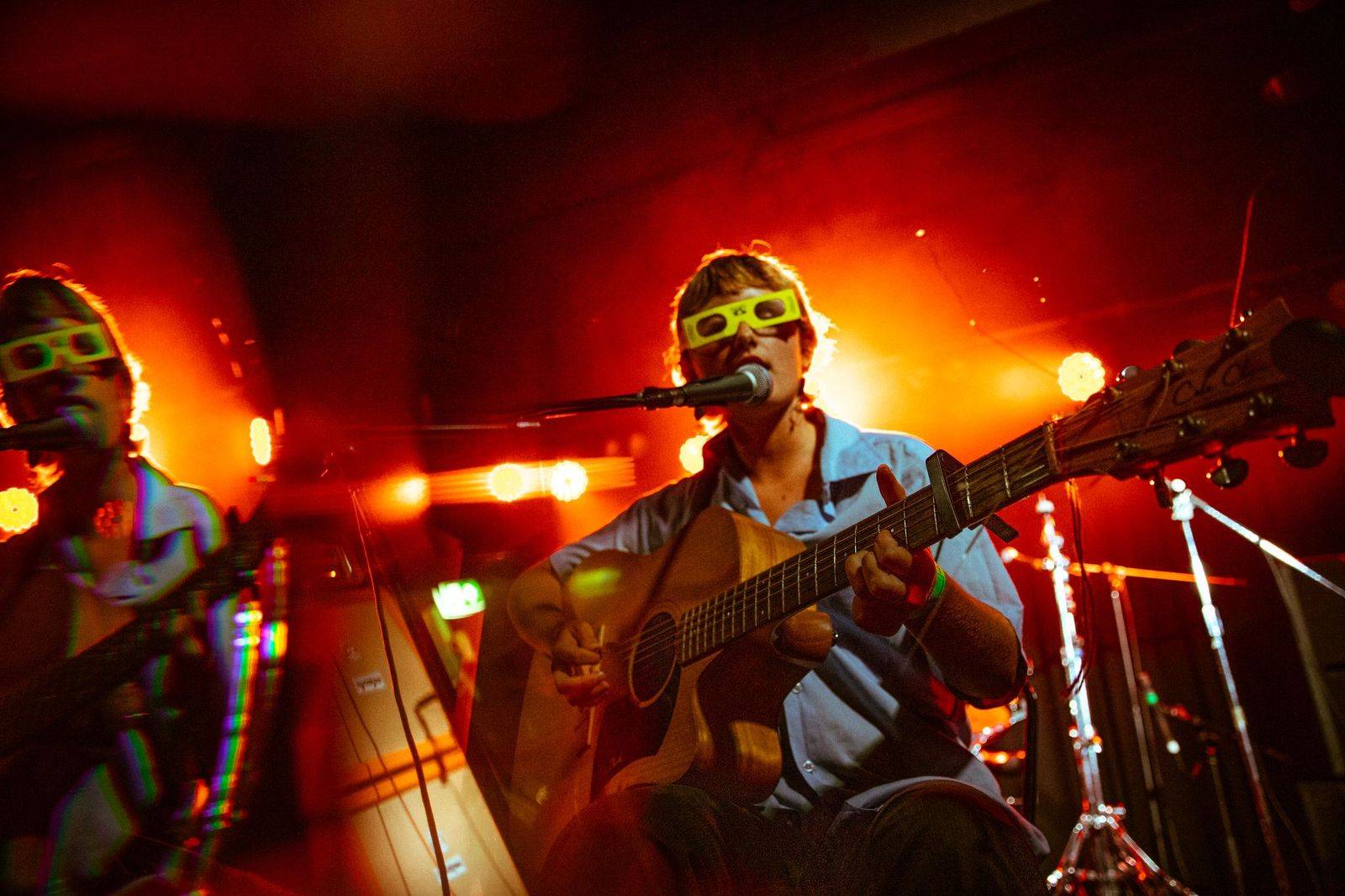 Sam Windley gets the crowd warmed-up with fierce lyrics, both heartfelt and empowering. She sung about heartbreak, rebuilding oneself and sang a couple new ones too. Wearing 3D glasses to match, and a cold beer at her feet, the crowd listened intently at her strong lyrics and endearing stage presence. A local favorite, authentic, yet different.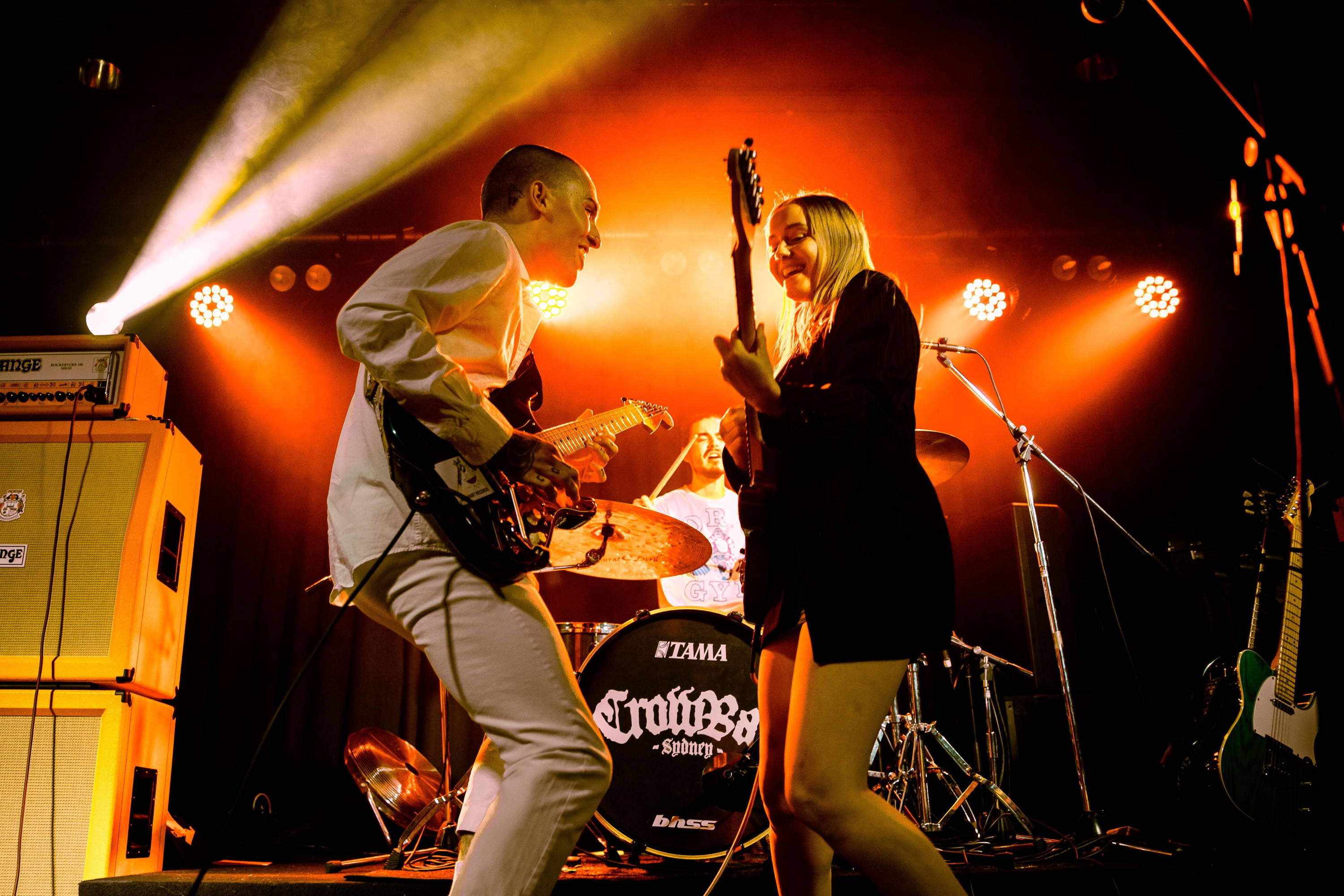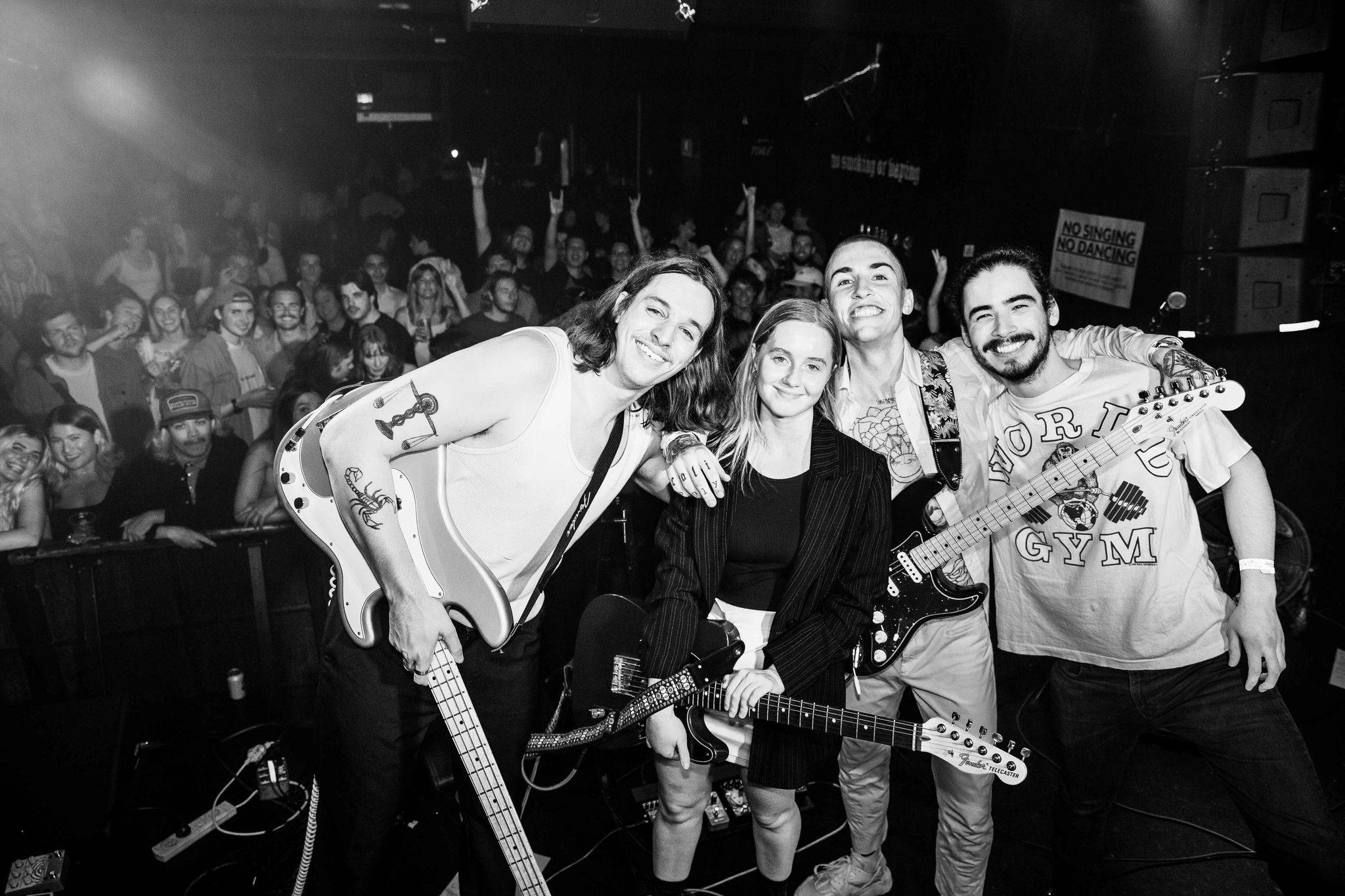 To follow, Spunknit Sweetheart's run to the stage. THE ENERGY. Oh man. The 4-piece band known for their emotion and passion onstage, put on a captivating performance, jumping all over the stage. With Nette leading with fierce vocals and absolutely shredding with a bandage covered finger - rippling energy throughout the bopping crowd.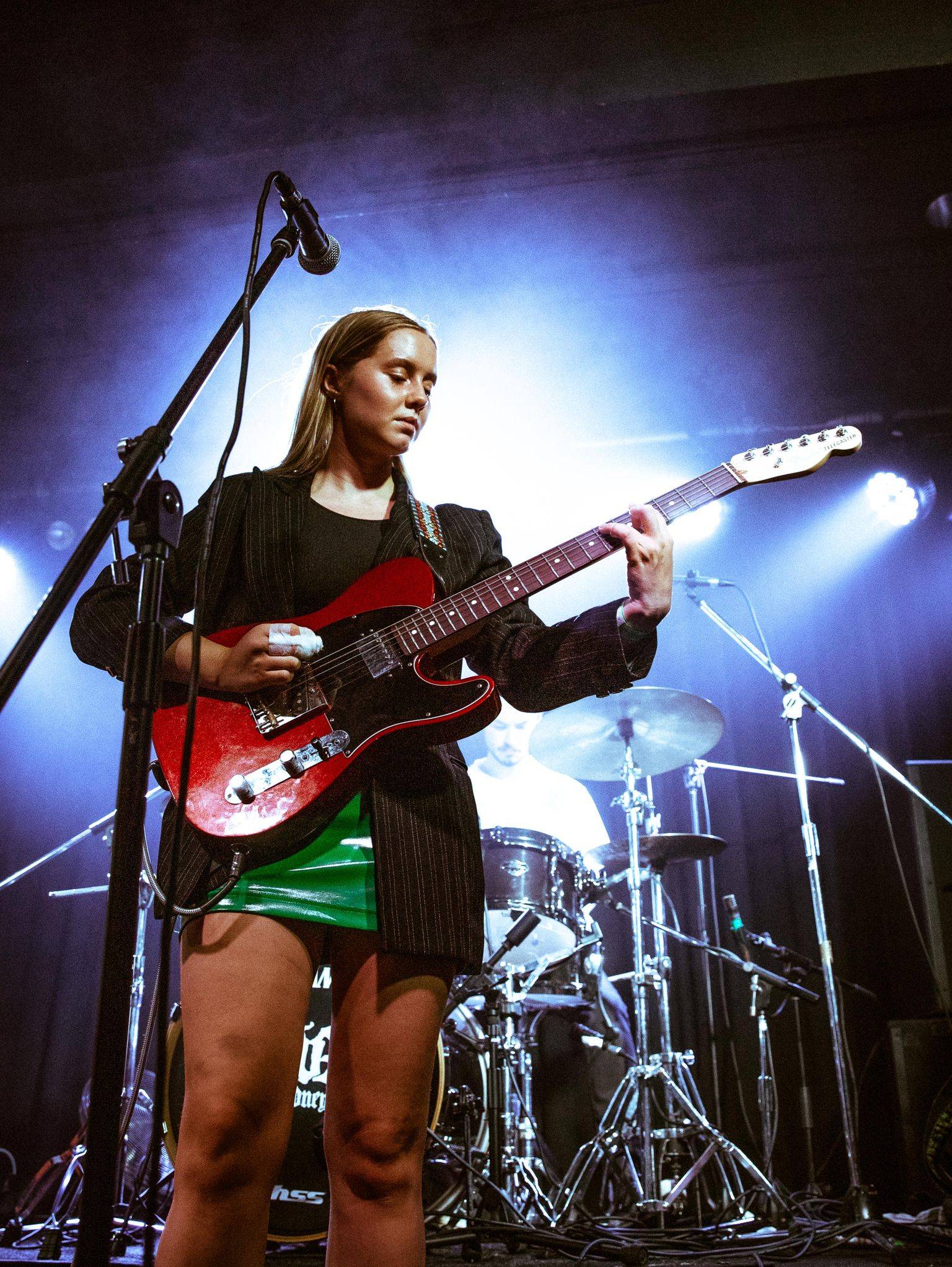 Before the show, lead singer Nette joked to The Grogan's about her injury having stacked it the day before at the beach and cut her finger - she swore to persevere despite having two fingers glued together. What a legend!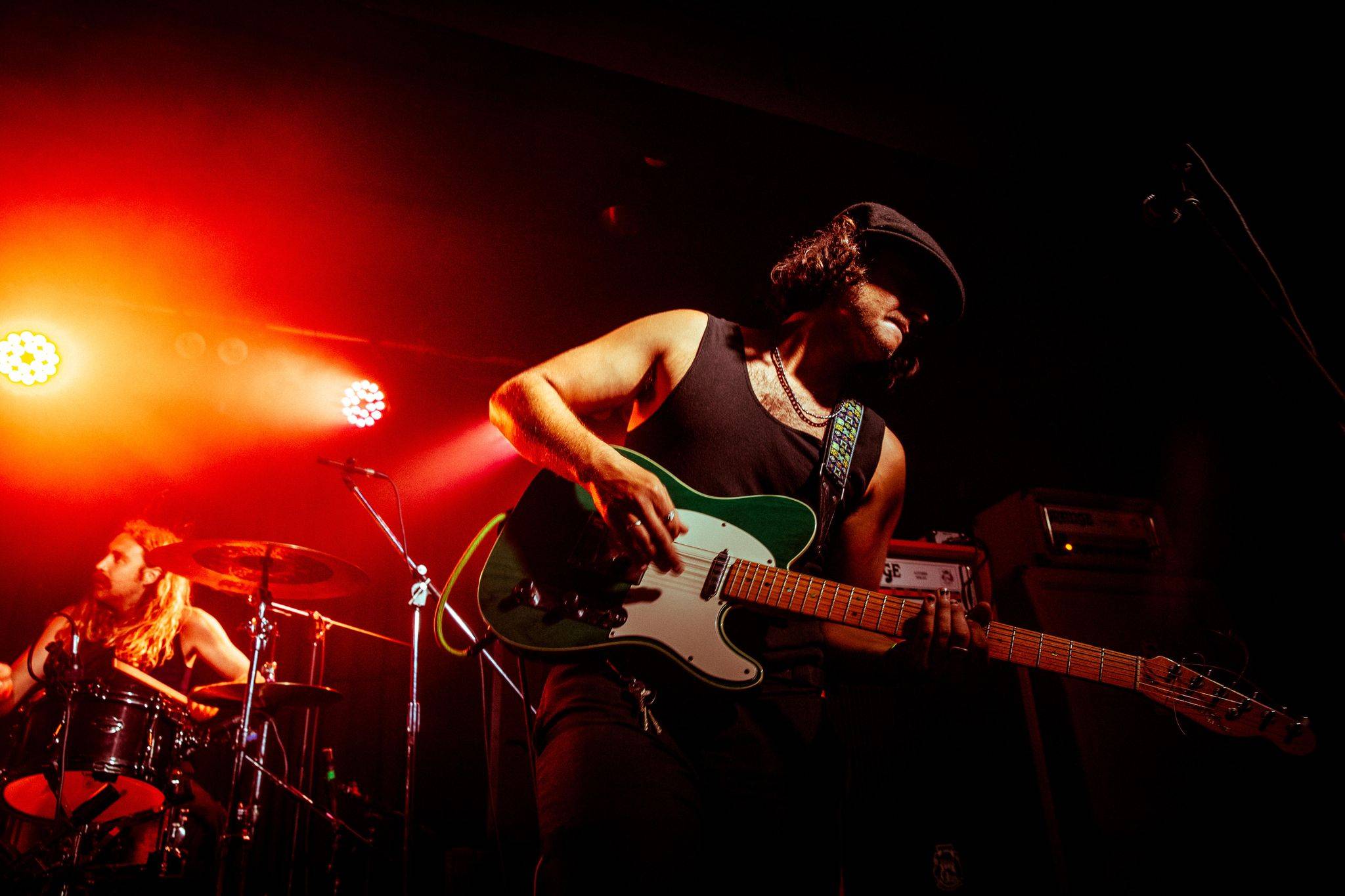 Beer in hand, the Grogan's took to the stage, with crowds roaring each lyric to the songs, and cheers erupting as they played the opening line to "Lemon to my Lime".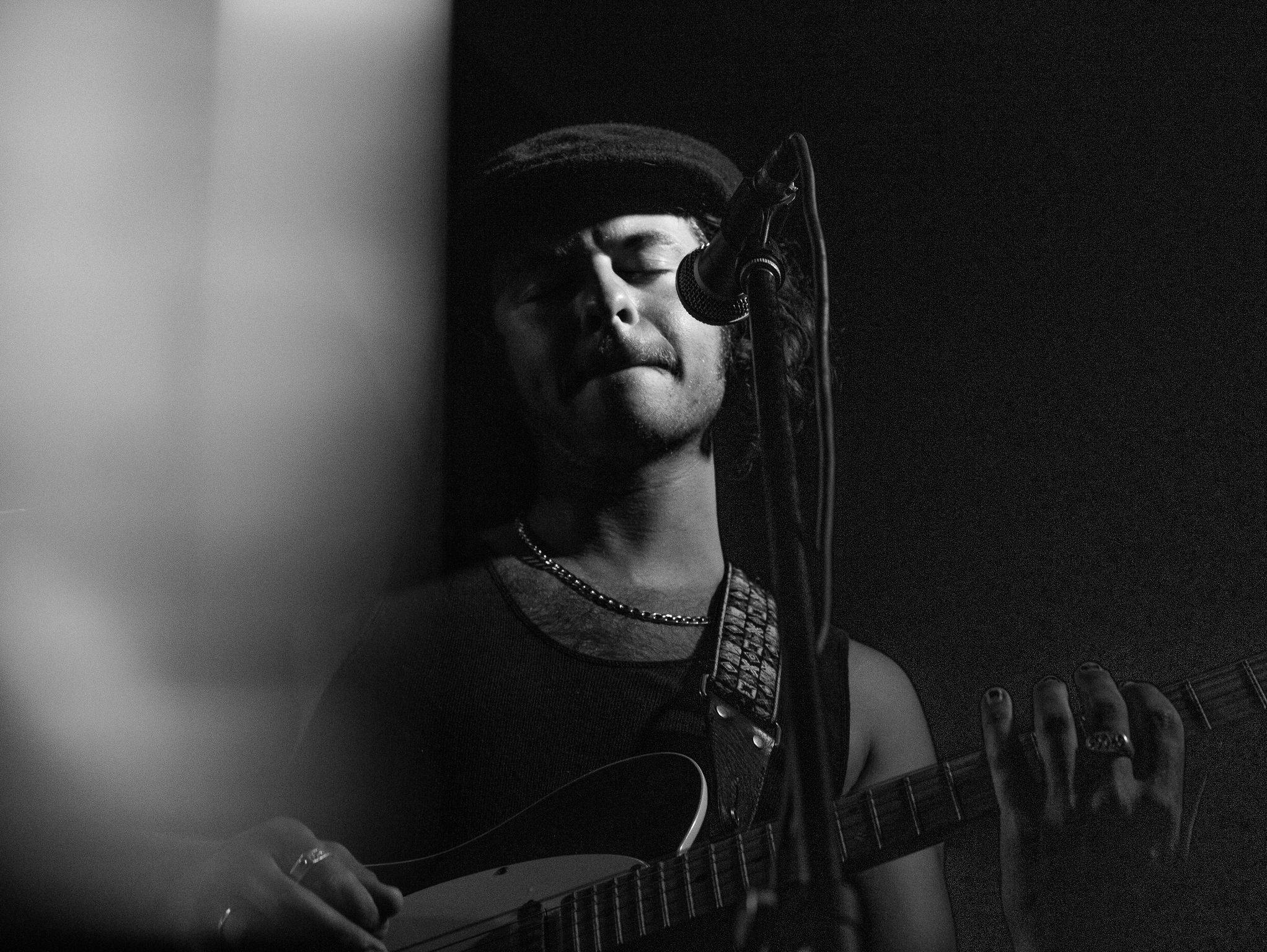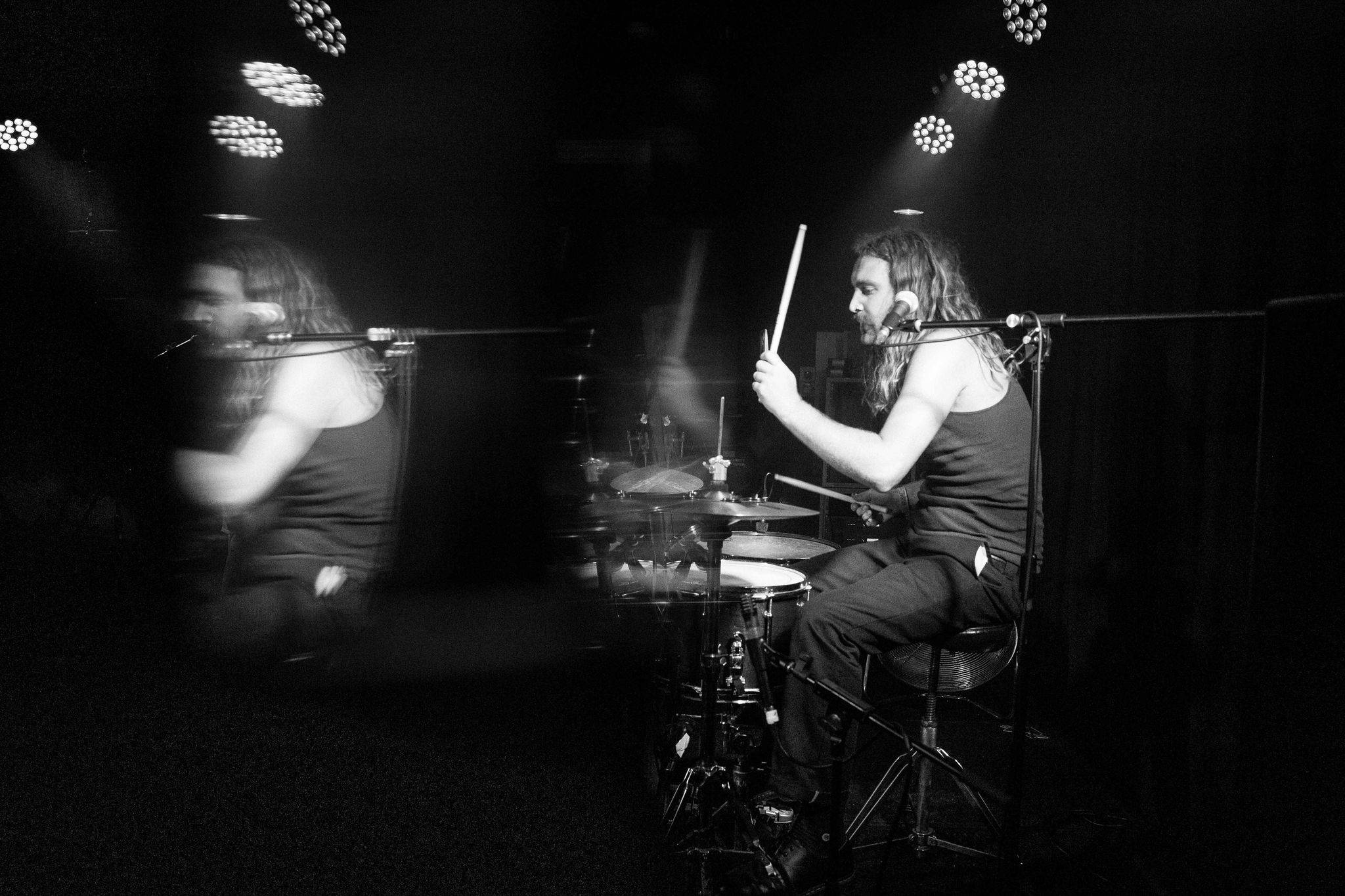 Joking between songs, lead guitarist Quin, states how he's feeling a bit glonky after his expresso martini beforehand. Band manager Will, selling merch at the back laughed and shakes his head at the mischievous crew onstage.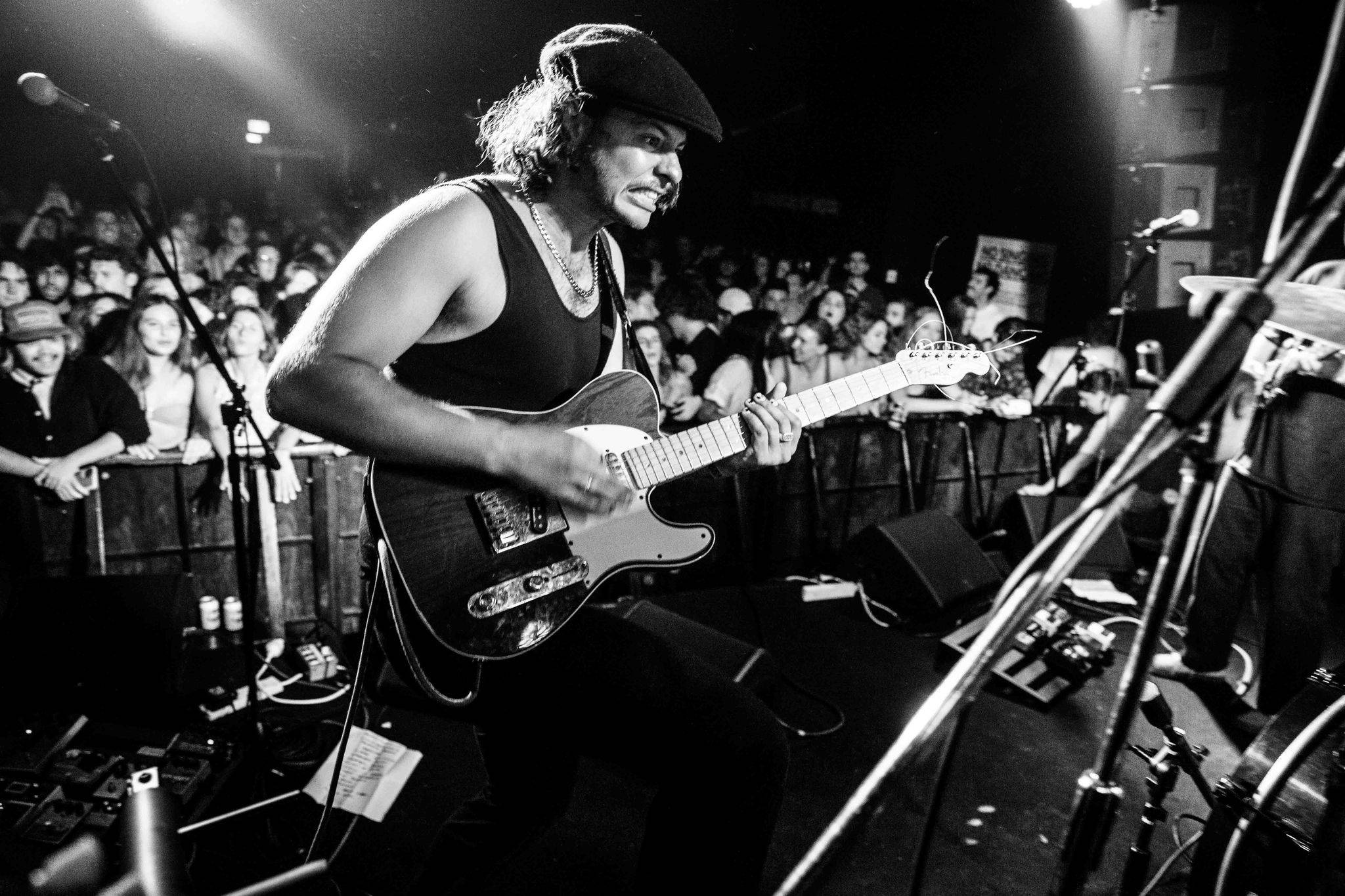 Mixing from tender lyrics to indie surf, rock lyrics, Quin performs like a punk artist, oozing swagger through his performance, and shredding on his guitar. Their 60's surf rock music engulf the audience who boogie excitedly.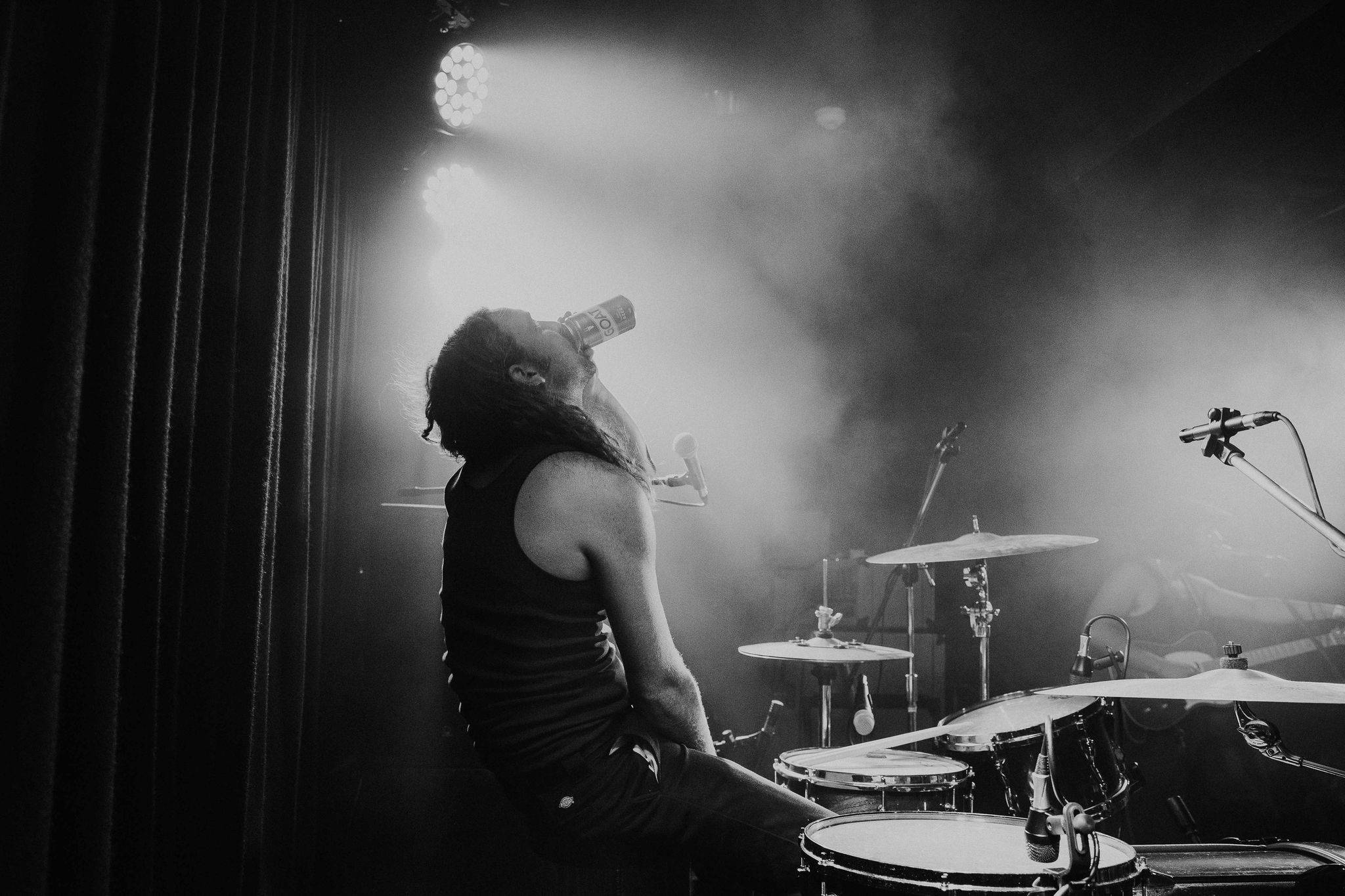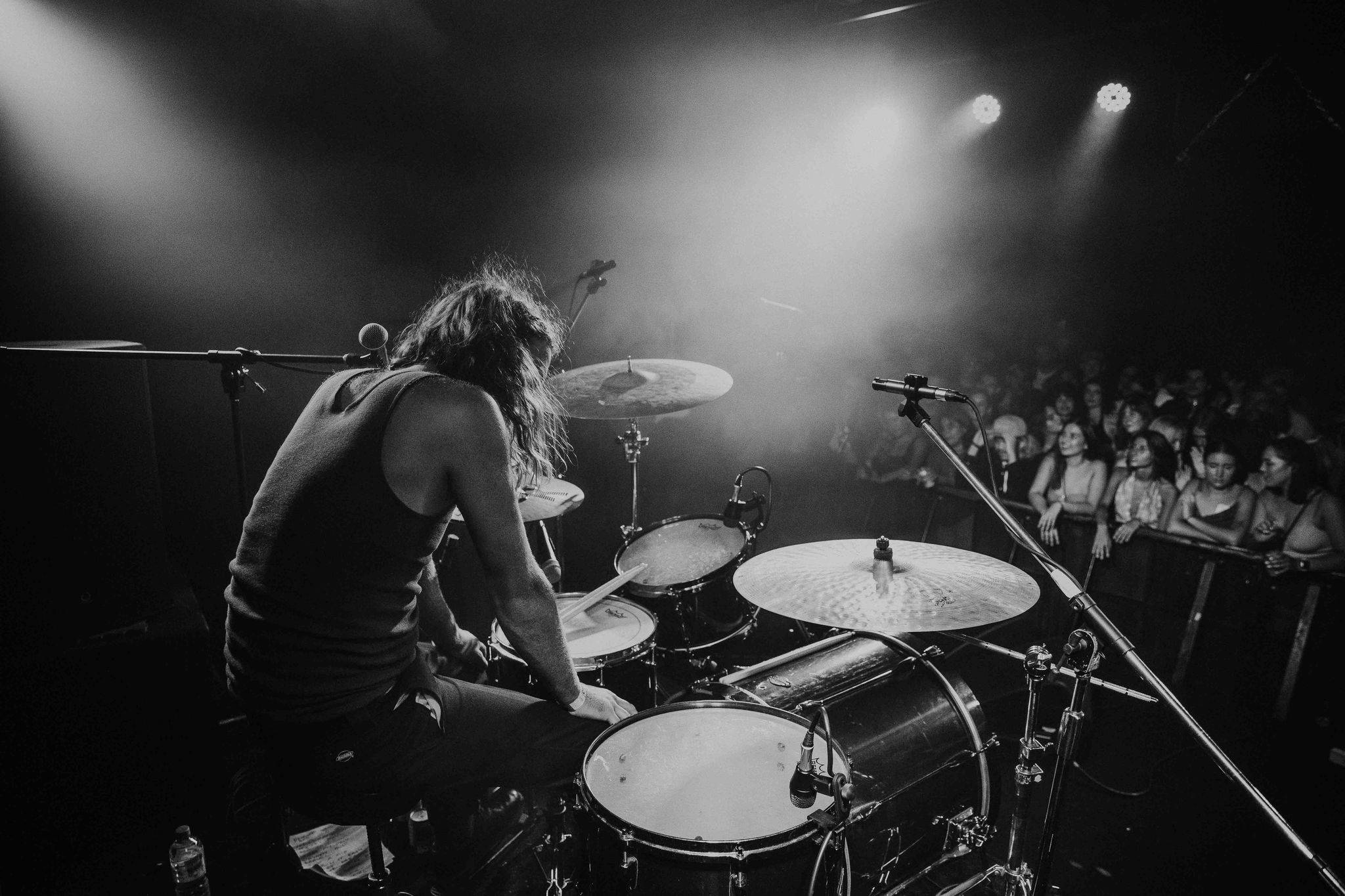 Drummer, Jordan Lewis, belts each beat with precision, sipping his bevvy between songs.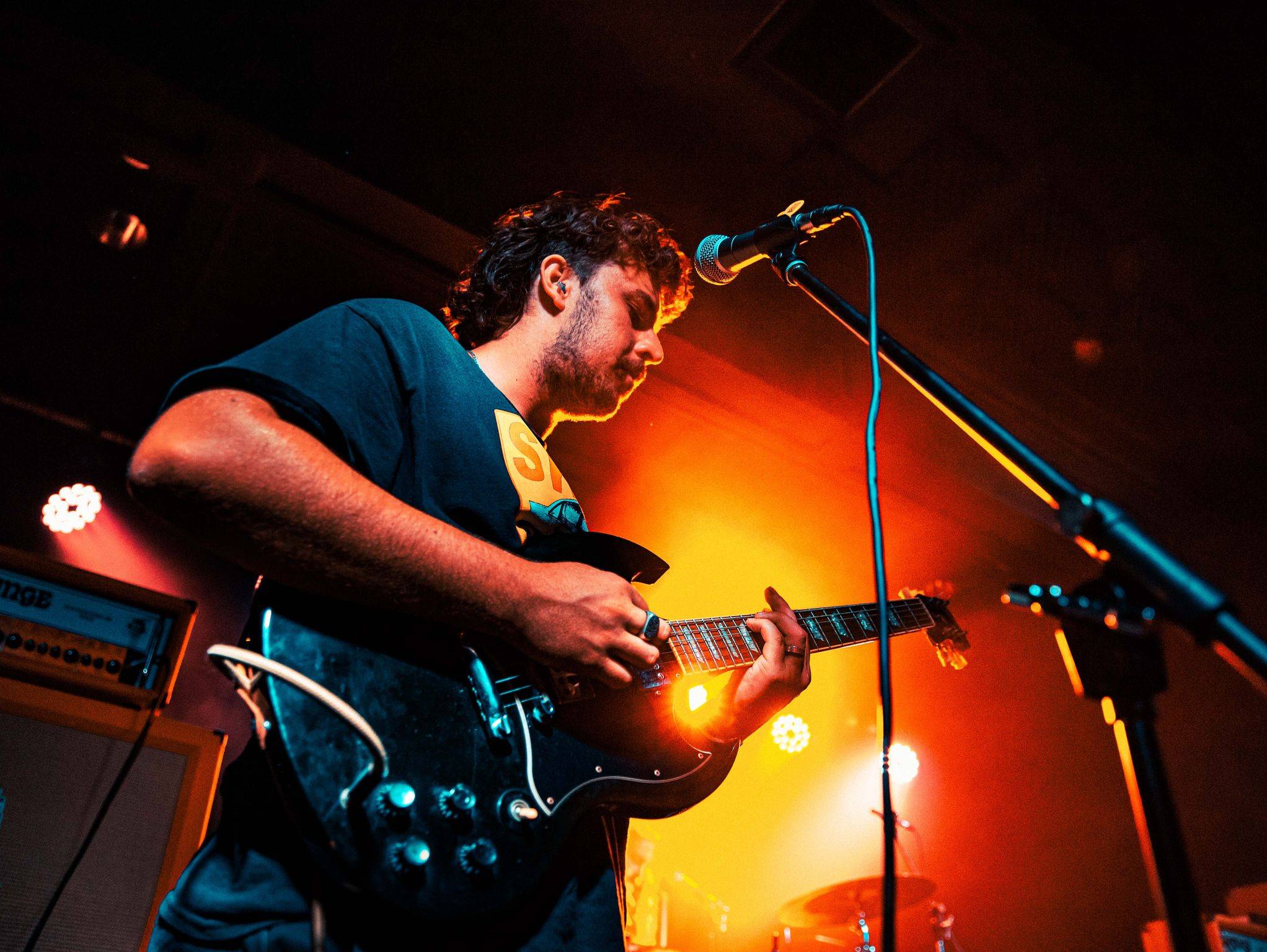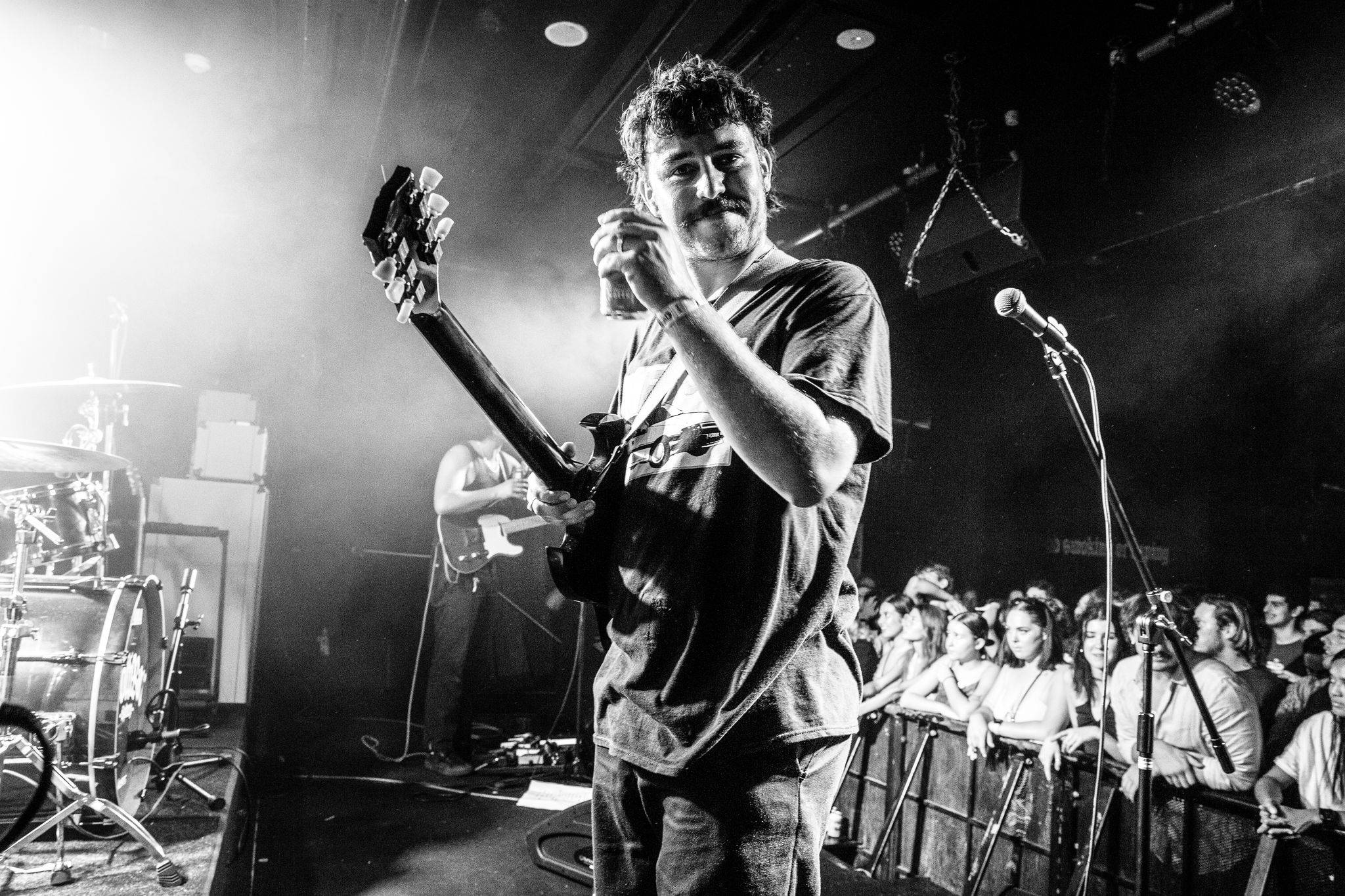 Lead guitarist, Angus Vasic, cheers me as he cracks open a cold one onstage.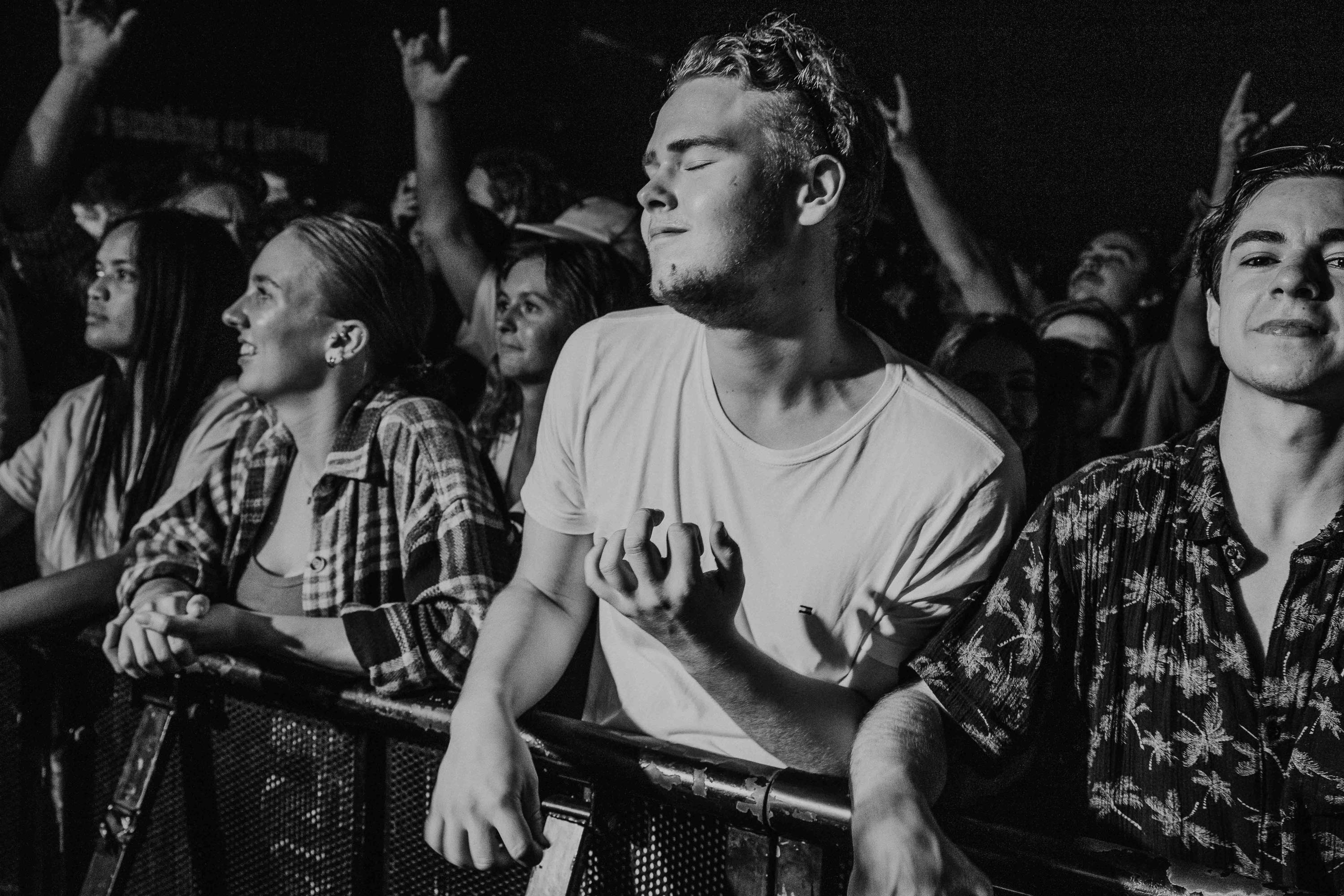 An audience member shreds air guitar as partygoers boogie behind.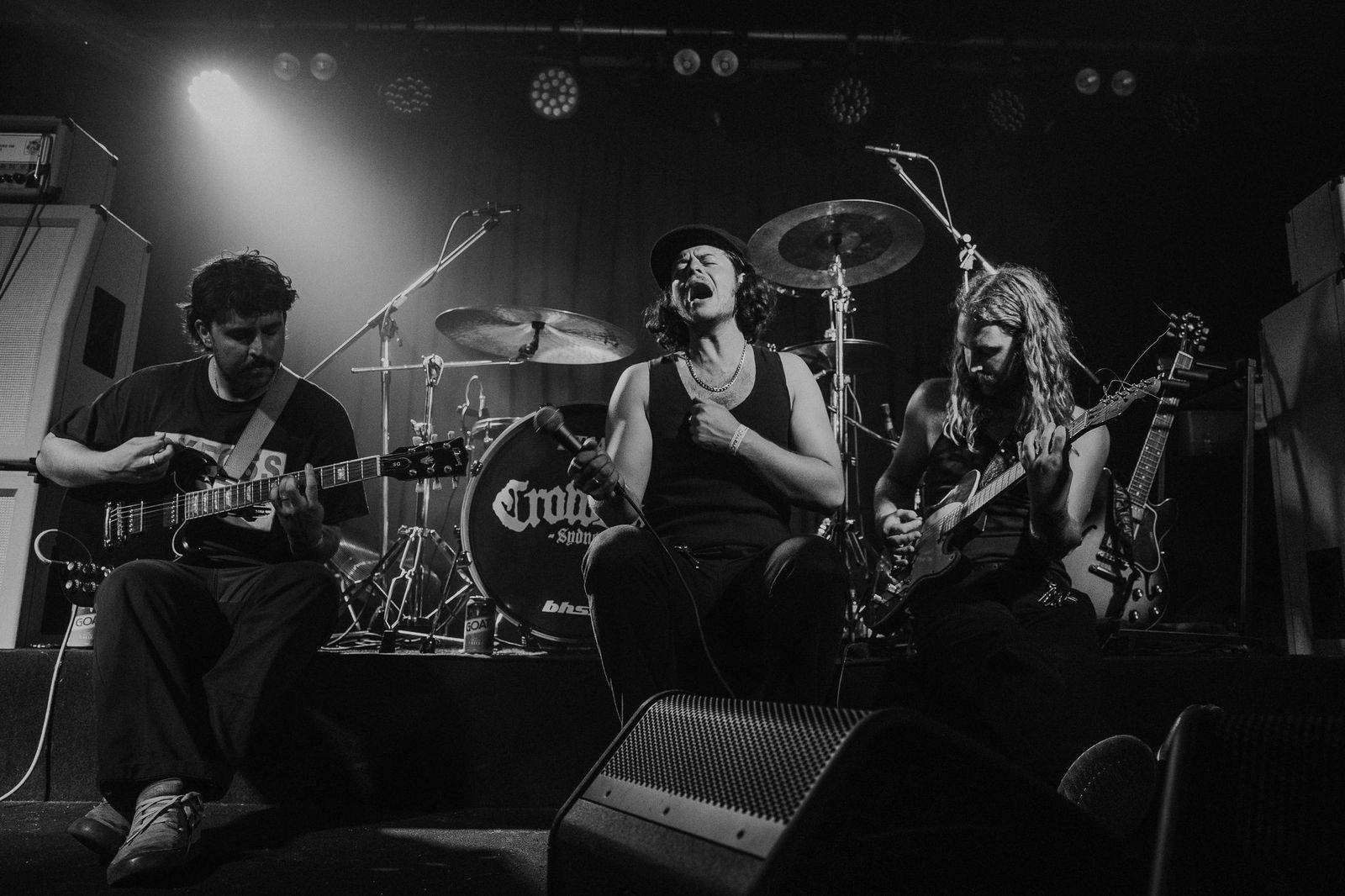 Heart and soul, the band sit pouring emotion into every lyric and note. Quin jumps offstage singing amongst the crowd.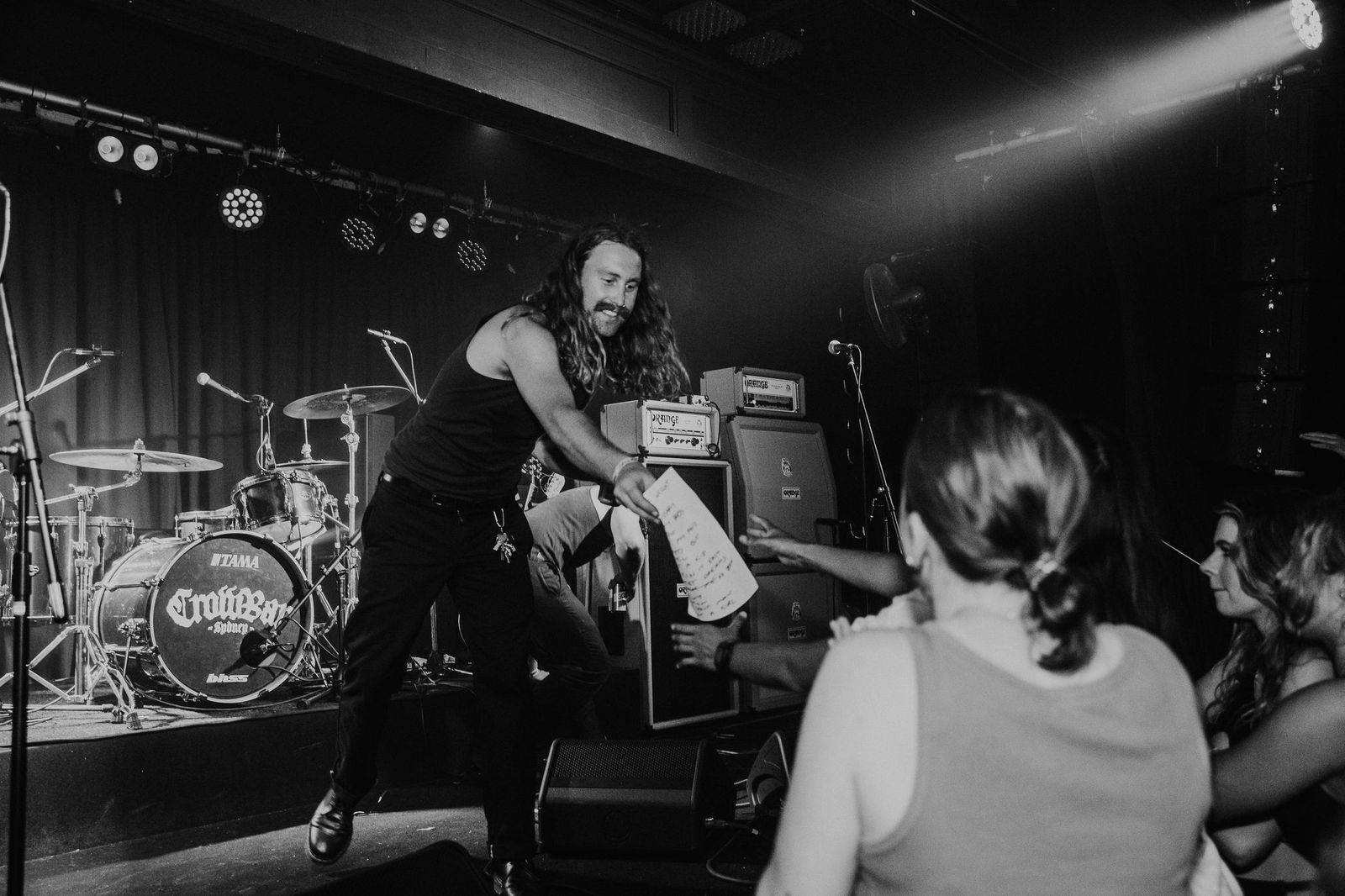 Finishing the show, Jordan hands an audience member their setlist. The band stays after the show, chatting to fans. It's the small things.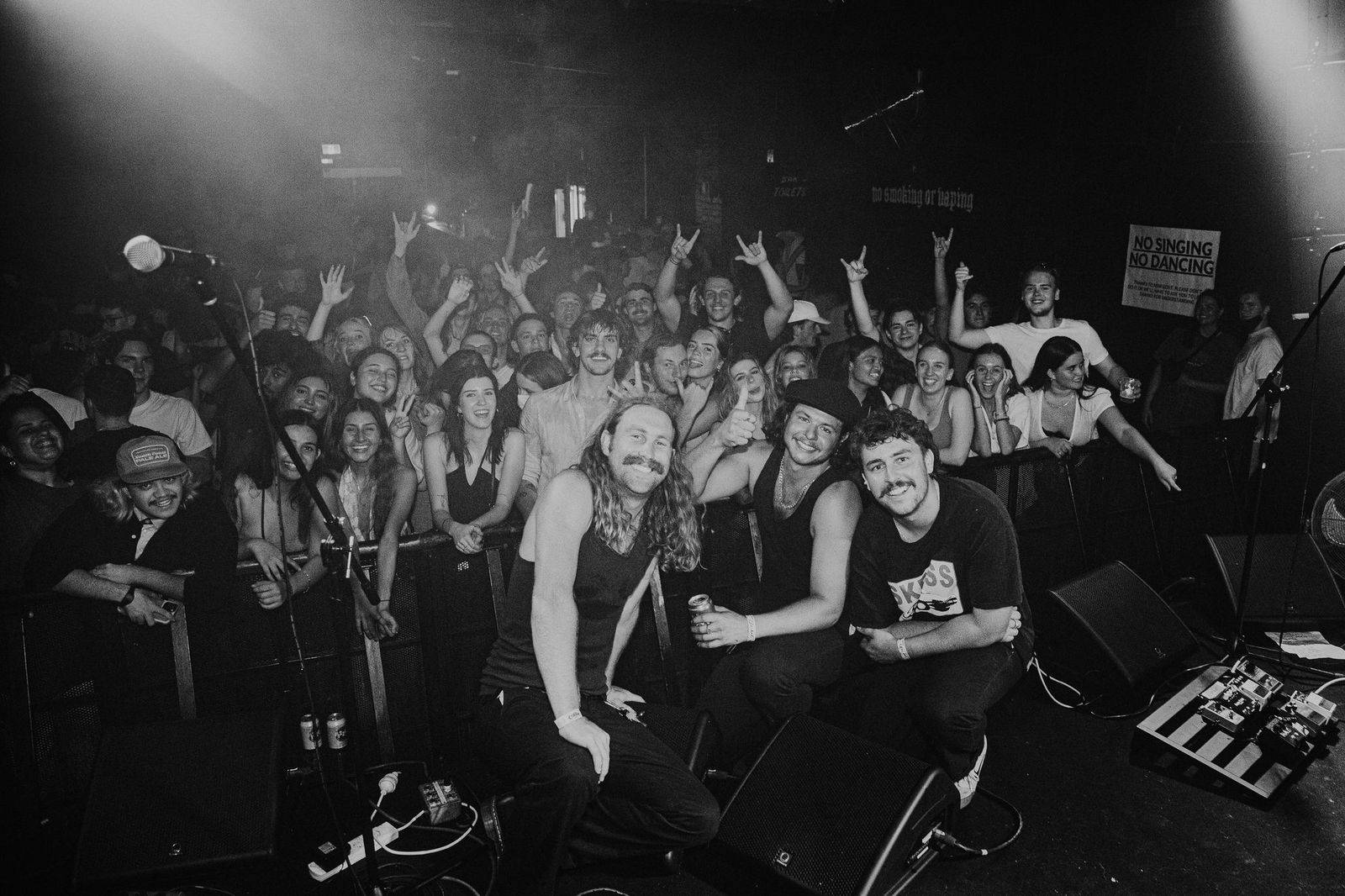 The Grogans and this night will undoubtedly stay in our heart for a long time. Not only are they all-round great blokes, they produce killer tunes to match. Catch ya.