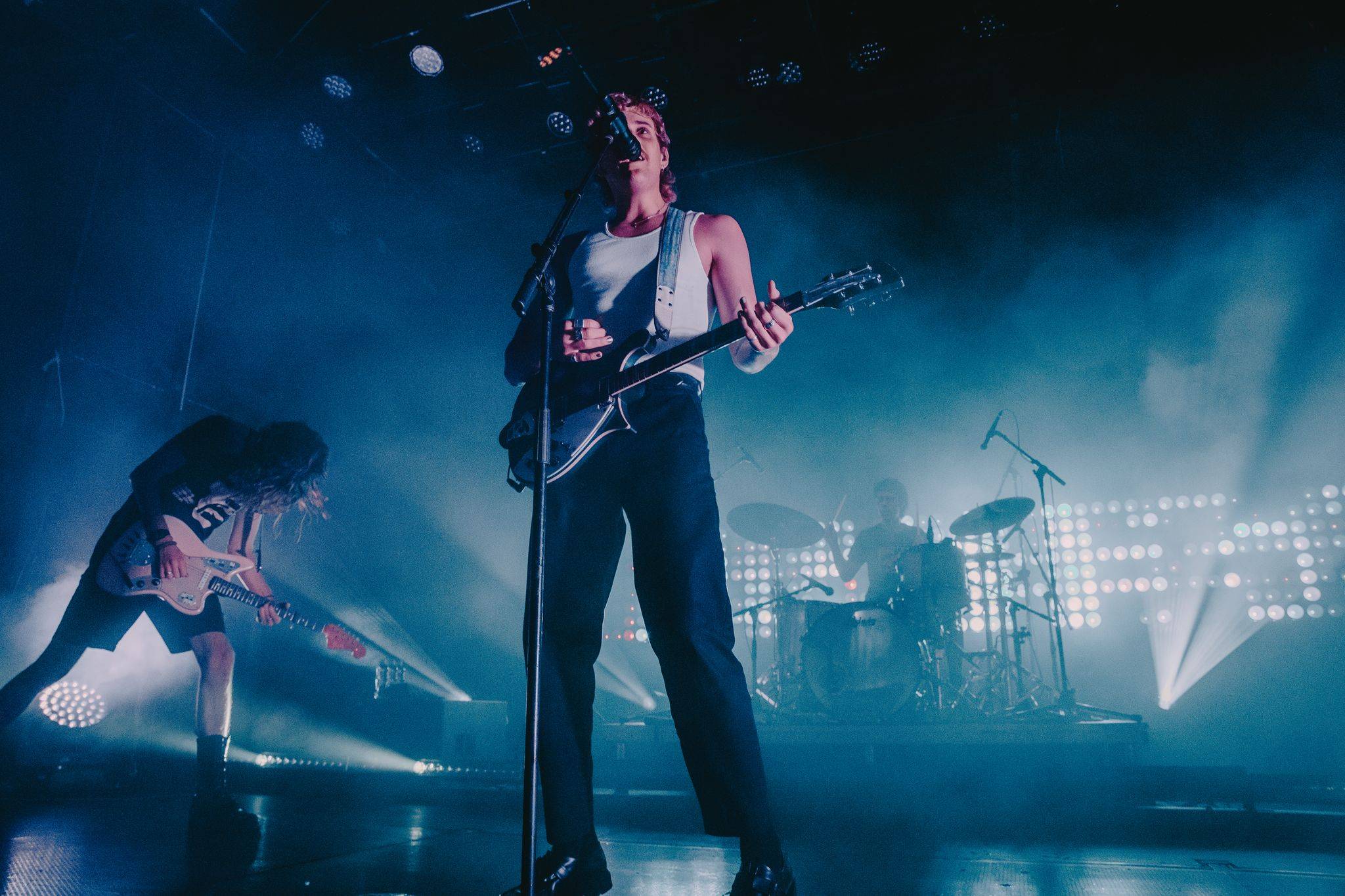 SPACEY JANE CONQUER THE HILL
We all love Spacey Jane. So, we thought there was no better time to catch up with the band and see how 2022 has been treating them up til this point.
Spacey Jane has had an insane year thus far.. they just wrapped up a sold-out, 13 show tour across Europe and the UK in April. After they kick-started the year in our hometown of Newcastle way back when - which we headed along to (see some snaps from the night below).
Up next, they're going to hit the road again, as they visit a tonne of cities across Australia throughout August. However, they aren't even done there.. after their Australian tour, they're heading off (again) come October for a 24 show tour in North America.
With the release of their second album, Here Comes Everybody, in June, the ARIA acclaimed band has made another undeniable mark on the Australian music scene. The album features recent singles It's Been A Long Day,  Sitting Up, Lots of Nothing (#3 on the Triple J's Hottest 100) and Lunchtime (#12 on the Triple J's Hottest 100).
The beginning of Spacey Jane's rise in Australia really took flight when the band released their debut album, Sunlight, in June 2020. Internatioanl recognition duly followed for the band – which is made up of vocalist/guitarist Caleb Harper, bassist Peppa Lane, guitarist Ashton Hardman-Le Cornu and drummer/manager Kieran Lama. The album debuted at #2 on the ARIA album chart, was voted Album of the Year in the triple j Listener's Poll, was nominated for a J Award for Album of the Year and is now certified Gold. The sleeper single-turned-megahit, Booster Seat, picked up Song Of The Year at the 2021 ARIA's, the AIR Awards Best Independent Song Of The Year and is certified platinum. It currently sits at over 35 million streams on Spotify alone, with the band hitting 180 million in total streams.
We were also lucky enough to have a chat with Ashton and Kieran when they returned home from the first leg of their tour a few weeks back. We had a chat about all things Spacey and what we can expect from the band in the upcoming months.
We had a bit of a laugh doing personality tests with the boys - a little secret? They both ironically conform to the ENFP category on the Myers-Briggs test (look it up haha). With their newfound lives, they're wrapping on their extravert suits - both of them being more introverted at heart - "in my late teenage years I honestly spent most of my time playing video games, and being shy - there's no way I could have imagined myself as how I am now", Kieran says.
Their lives really took a turn post the success of their initial album - and they're finally starting to get their head around their crazy life and subsequently, living on the road. "Each tour as it comes (and goes) becomes our new favourite - we don't have to sleep on people's floors anymore at our mates' homes in each city, so it's definitely better now. We love it." Ashton says.
Jacqui and I reminisced about the memories we have where Spacey Jane has left a mark - Jacqui walking to school listening to Feeding the Family, and myself attending their first headlining gig in Sydney a lifetime ago with my two best mates. There's an evident charm that the Spacey Jane members maintain. Their approach to who they are, what they do and where they want to go doesn't reflect that of Aussie superstars but rather, a group of mates who really are just happy to be here.
We can't wait to see where this next year takes them, but we highly recommend you check out their shows in the city near you. We've been to our fair share of Spacey Jane gigs over the years, and we can honestly say you don't wanna miss them!
Below is the gallery from their gig at Bar On The Hill in Newcastle from back in February 2022.