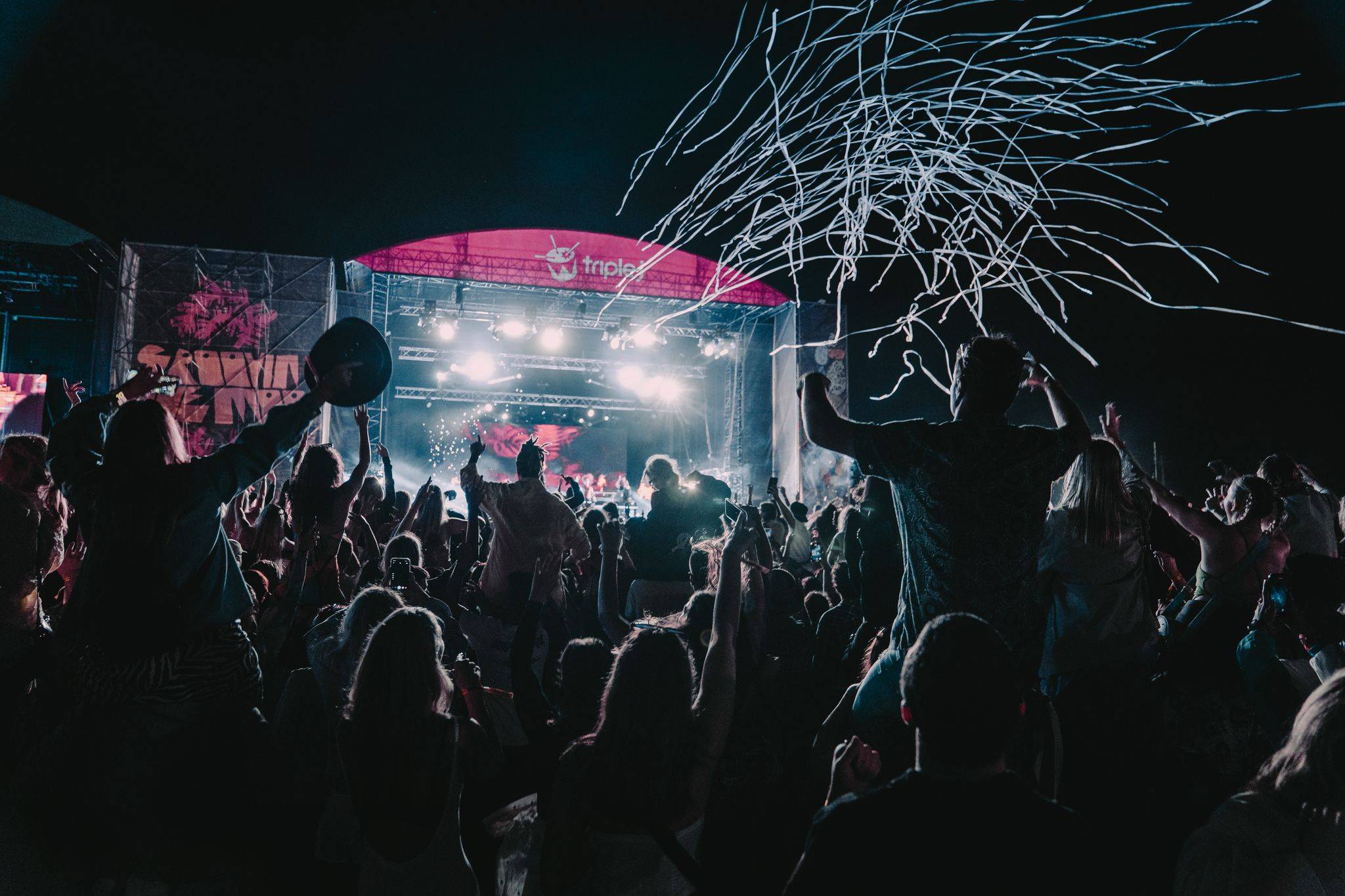 When I first started writing for Friday Feels here at Eat Your Water, I don't think I fully comprehended how much it would change my life. In my first entry for Friday Feels, I had the opportunity to interview and write about front woman, Eliza, from the Brisbane based band Eliza and The Delusionals. We bonded and talked a lot about the notion of a moment. How we all have our own. A moment that when you grow up a little bit more, you look back on and realise that it was that moment - and all the little ones arising from it since, that would completely change the trajectory of your life. Making you who you are today.
There has not been an artist amongst the archives of Friday Feels where a moment like that hasn't existed. For some, a mandatory instrument trial in primary school started it all - others, an unrequited high school crush who made them just emo enough to pick up a guitar. For others, it was indoctrinated within family since birth, and for some a creative outlet where they manage to find a little bit more of themselves within. And for all of them, music has created a space for connection. A notion which for some has proved to be absolutely life changing. Just as how working here, meeting all these amazing artists (and people) at Eat Your Water has been for me.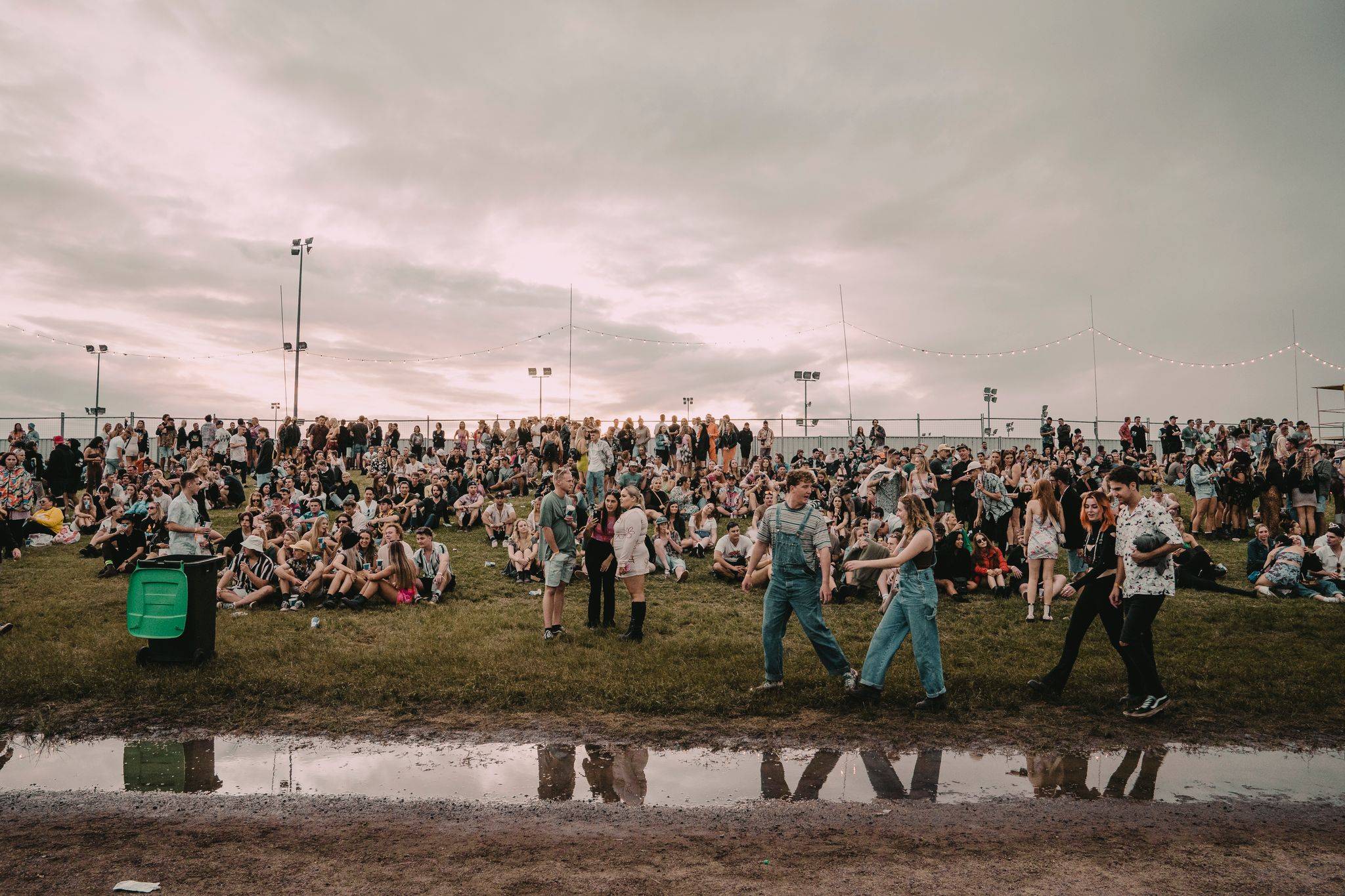 As a Newcastle based brand, we thought it was only fitting that our final instalment of Friday Feels reflected our roots. After all, that's what started this whole thing - us wanting to connect some of our favourite local and Australian talent with you all.
If you don't know, it's almost a right of passage here in Newcastle that when you reach high school, you pop your festival cherry at the Maitland leg of the festival, Groovin the Moo - and like most firsts, its an experience you only ever really half remember.. so you make it an annually recurring one, to fill the gaps and tune in to the artists that you love. Groovin the Moo provides an incredible platform for Australian grown artists to showcase their talent to a massive audience. With the festival having pitstops all around Australia - the lineup is usually something pretty special and one that we have never wanted to miss.
Below you'll find a photo gallery from back in April. Our incredible in-house photographer, Jacqui, headed along to GTM to capture some moments to share with you all.
Before the festival, we had a chat with the iconic Northern Beaches duo, Lime Cordiale, about their experiences touring around Australia - and how to them, GTM represents a chance to connect with the audience that got them to where they are today - over 220 million streams on Spotify and nearly two million monthly listeners. They proved that if you want your moment to transpire into something incredible, you can make it; "trial and error and a lot of learning got us here - we've been doing this for a while now and the novelty of it all has never really wavered for us. At the end of the day, if we're having fun and get to make other people happy that's all we want to do. It's who we are."
We've had an absolute blast bringing you all our Friday Feels content over the past couple of years. And from me personally thanks for giving me the opportunity to talk and create content that instigates a connection between artists and you guys. I've loved every minute.
Catch ya!