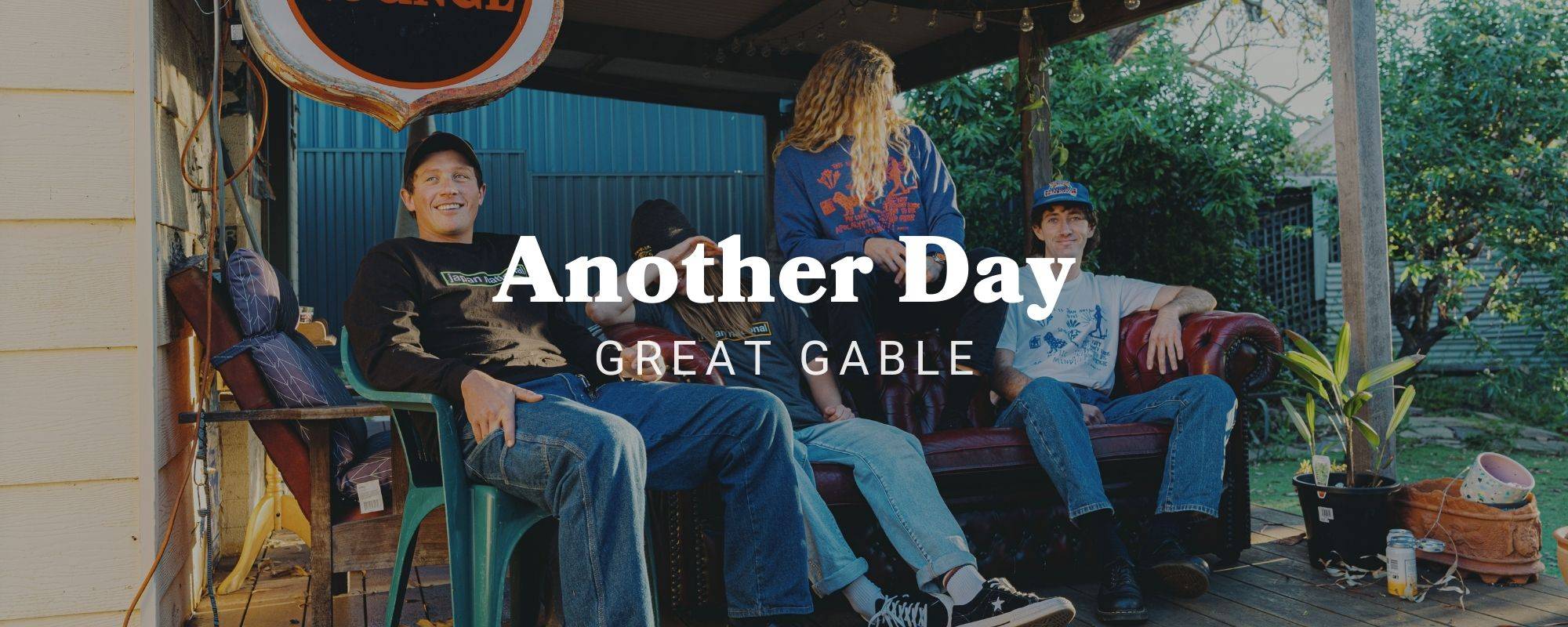 "It's a metamorphosis of indie-alternative, coastal, oat flat-white, nature rock"

This week we had a chat to the legends known as Great Gable. The WA based band have recently announced their Australian and New Zealand tour dates for March through to June next year - celebrating their latest single Another Day, which was recorded and produced with Matt Corby's very own Rainbow Valley Records. The song is destined for the upcoming (fingers crossed.. COVID) Aussie festival season, featuring insanely layered instrumentals and a groove that won't leave your mind for weeks. Produced by Matt Corby and Alex Henriksson, Another Day, enforces the need for perspective, prompting its listeners to seek gratification from within, "you should really appreciate yourself first and what you've achieved", says guitarist Matt Preen on the track. 
Great Gable's influences are massively diverse, resulting in a sound that has been refined over the years. "We all listen to such a large range of music and it's definitely influenced how our music sounds. If we all listened to the exact same thing it would probably sound exactly like that. When we were starting out, Al and I (Matt) used to listen to a fair bit of acoustic stuff so we could jam it together, Cal loved his heavy metal, while Chris loved his punkier grunge stuff, but I suppose we don't really sound exactly like any of that."
The evolution of their sound has been a natural progression for the guys, respecting each others voices and coming to one another with humility - their individual ego's removed from the creative process. Cal goes into detail describing the band's writing process and their experience in creating a sound that they all individually and collectively identify with.
"Because our musical differences are so different, each persons songs tend to drift towards a certain sound. And all of musical tastes are dynamic and change over time so naturally the tunes that you write are always different. Then from there we all try and enhance each others ideas when jamming and recording. I think though that for albums and stuff, the place and producers can really create a more cohesive sound from the demos and that can the vibe so much which all affects the evolution of the sound."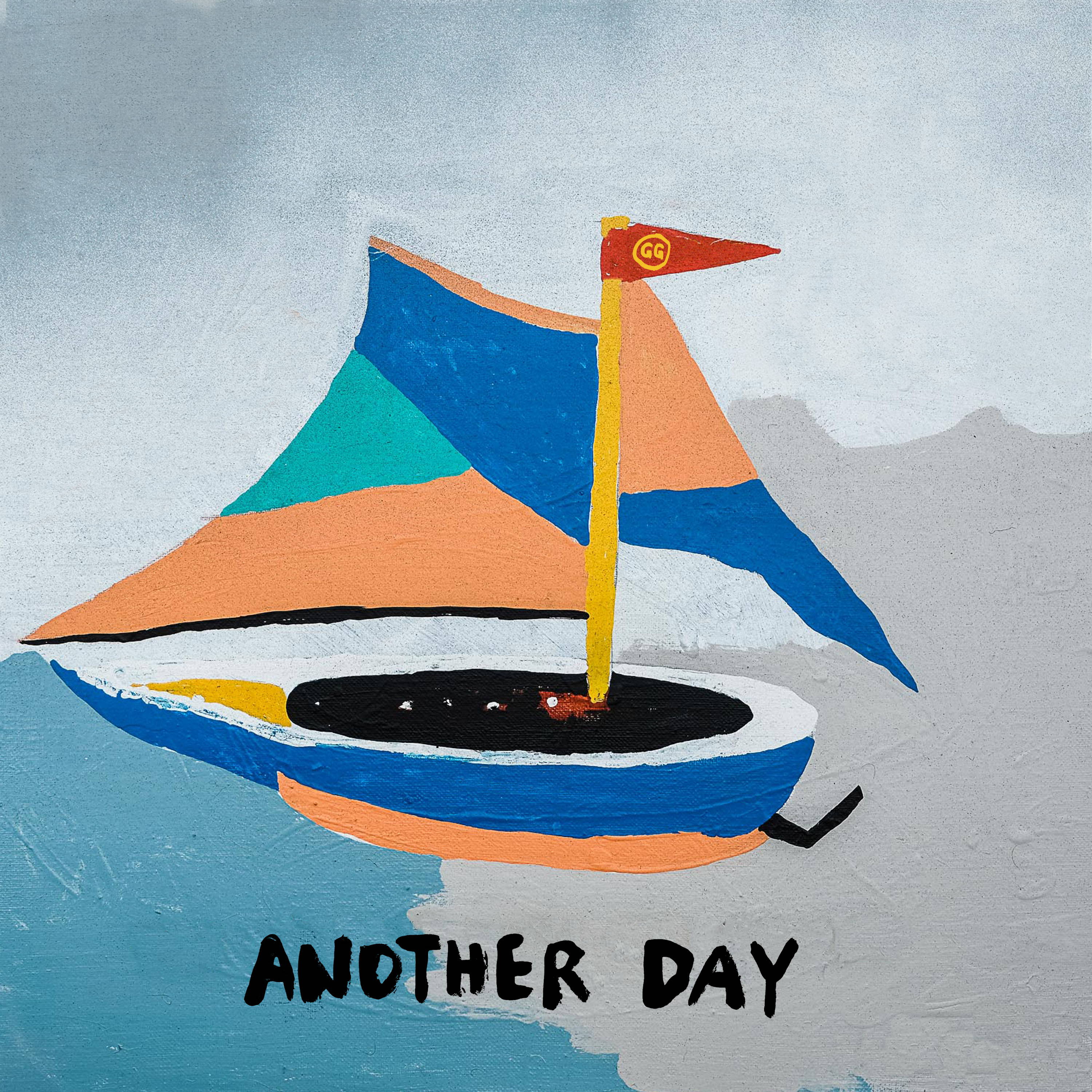 Image: Another Day Single Artwork
2021 held some different experiences for the band, after leaving WA they found themselves held up in Canberra in quarantine for two weeks. All the while, their time in New South Wales saw the group immersed in their own production and recording process - learning from the ARIA winning Matt Corby, along with his long-time producer and collaborator Alex Henriksson. "We had a fab time recording! Rainbow Valley is beautiful and we thank our lucky stars every day that we get to work with Corbs." The killer set-up found GG immersed amongst the rainforest in what Chris describes as a "nice dose of nature… it's always a good time working with Matt Corby and Al Henriksson. They're both wizards behind the mixing desk and can also make a mean oat flatty!"
Their latest single, Another Day, encapsulates a chill vibe, with hectic bits riddled throughout - just to keep you guessing. "I really like the dynamics of the song and how it builds up for the end. I think Preeny brought it to the band during COVID-19 because he was bored at home during lockdowns and we were all like yeah this one bops hey. We finished it down in Quinninup and then recorded it at Rainbow Valley mid tour and yeah we are all really stoked with it" (says Cal). Whilst learning from one of Australia's best, the guys had some time to refine another skill they're pretty proud of too, "while recording the album we got really good at table tennis so if there is ever an Olympics for bands we'd have a crack for sure" says Matt.
Another Day can be found across all online streaming services and you can also catch it on our Friday Feels Spotify Playlist below. We loved chatting to the guys - check out their instagram to stay up to date with their latest stuff. Otherwise we'll catch you soon! 
Want to know who Great Gable think you should keep an eye on? Find out who they're getting down to at the moment.
Cal: "There's so much good Aussie music, here's some sick Perth ones to check out. Greivous Bodily Calm - this band I've been a huge fan or a while now, their vibe is really cool and their musicality is off the charts. As a drummer im particular inspired by Alex's work, he's a great player and has some really creative ideas. The second is Ghost Care, they just dropped an album not too long ago called Im So Sick Of Being So Happy which is such good vibes and they work really well as a 3 piece, really nice crew too. And lastly, I think everyone should listen to Jack Davies and The Bushchooks, their last EP Shadows and the Sounds of Night has some really well written songs. The vibes really chill too. Theres so many other awesome Perth bands to check out but here's a couple to get you started."
This is contribution #22 for our Friday Feels series. Curated by Bec.