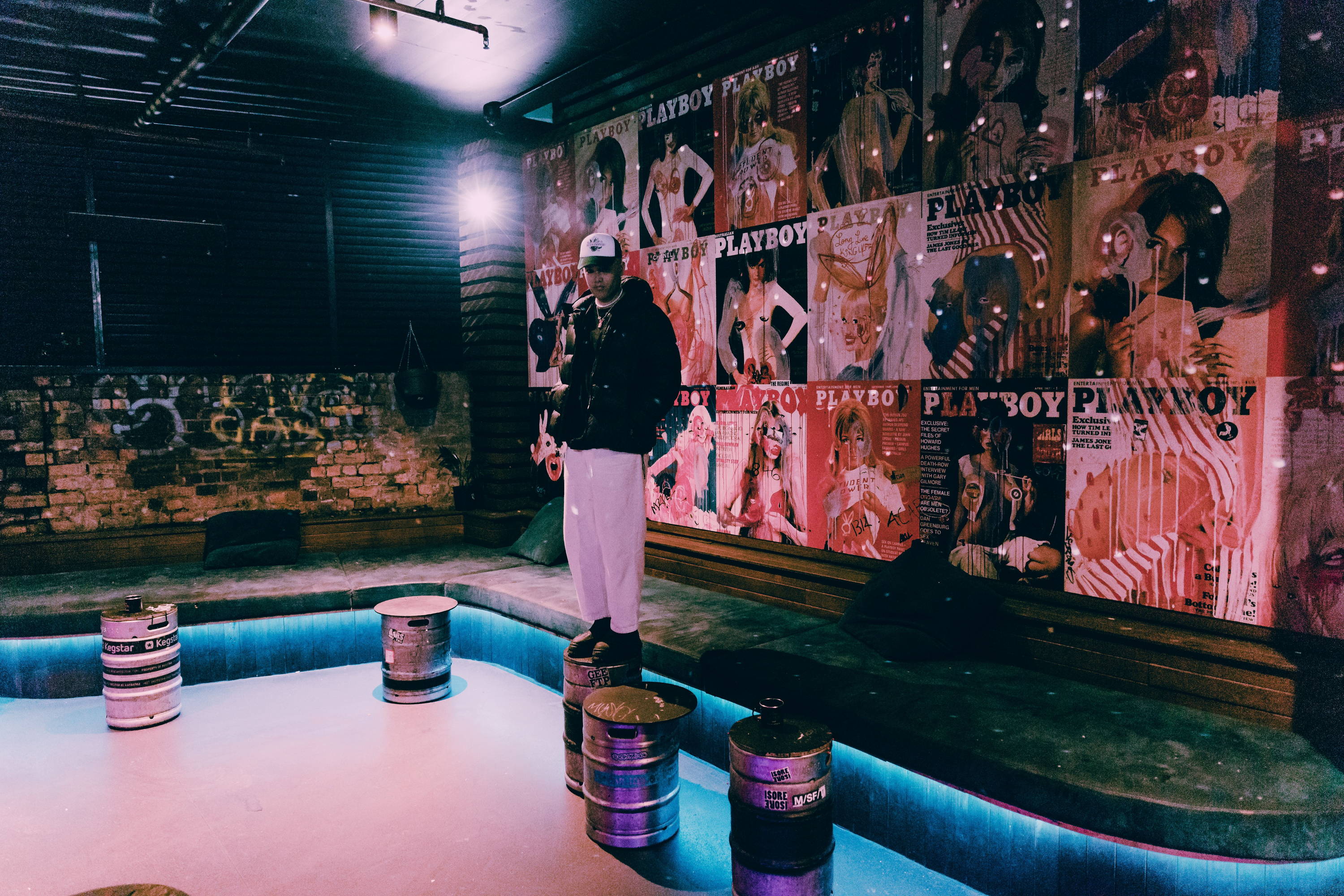 BOY SODA AT THE LANSDOWNE
Melted candles, torn leather seating, a playboy covered smokers' area, and sticker covered mirrors; the low-lit Lansdowne Hotel is the gritty heart of the live music in Sydney. With the iconic graffiti covered greenroom overlooking central station, it's an institution – a rite of passage. The Lansdowne breathes light into Australian music, while welcoming those from around the globe with open arms. Central Coast artist, BOY SODA, has now joined the iconic venues history of artists, as he marked his name with a bang.
BOY SODA's latest single, 'Big', is a place of celebration and soulful RNB beats. Celebrating hard work, emotion, creativity, and passion, this emerging talent was supported by local up-and-comers, Zion Garcia and Munasib on the decks. The crowds flocked early in anticipation of the night ahead - polishing off one too many signature 'BOY SODA' cocktails, while immersing themselves amongst the atmosphere of the Lansdowne. With friends and fans showing up to support, the night was always going to be special from the get-go - being a celebration of of music, creativity, and art.
Our very own Jacqui joined BOY SODA and the Warner Music team for the night, capturing the creative atmosphere of Sydney's inner-west. From opener Munasib rotating funky beats and setting the dance vibe, to Zion Garcia's interactive performance holding the energy of the room, to headliner BOY SODA putting on one hell of a show - the stage was destined for a vibrant night.
View the gallery from the evening below.