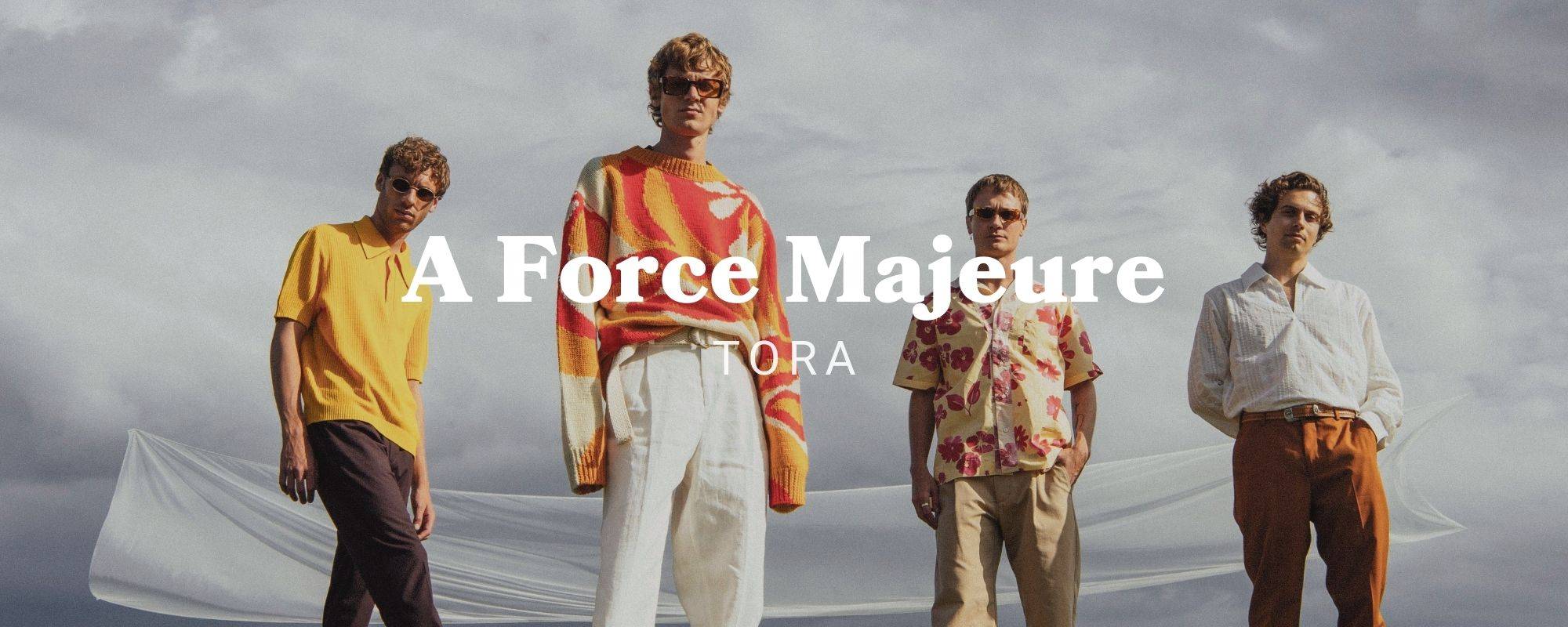 Definition: [Tora] 'Now'.

[Tora]: Meaning, 'now' in Greek - is a notion embodied within the music of the Byron Bay born band. Their story goes back to their local highschool in their hometown, Byron Bay. 'Shearwater' was a Steiner orientated education, so there was a significant emphasis on creative, artistic and musical education. This helped the group focus on their individual musical passions; Thorne Davis' passion for drums, Shaun Johnston's flair for bass, Jo Loewenthal's interest in guitar, vocals and sampling and Jai Piccone's vocals and synthesizer abilities.
Over the years, since the group formed in 2013, they've refined their sound - morphing into something eclectic. An electronically founded sound that confronts their audience with contemporary topics - notions of love, personal development, travel, lockdowns, technology, innovation, the environment, the future and past and acceptance are embedded within their tracks and emphasised during post-production. We can almost guarantee that you will find something that resonates with you.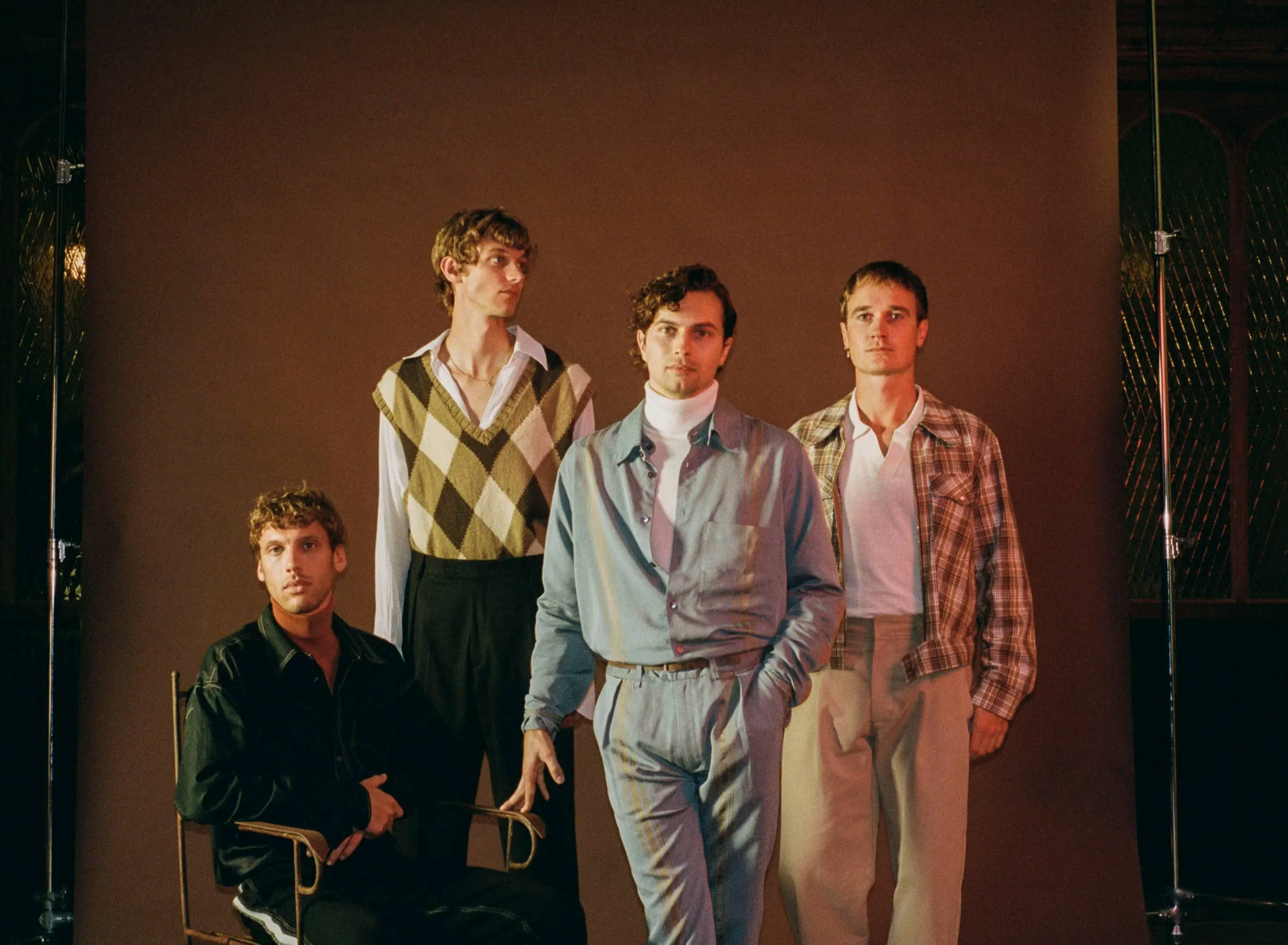 Though the group still calls Byron Bay home, their third record, 'A Force Majeure' is an international album, marking Tora's relocation to Amsterdam. A city that they wanted to be an anchor - a new home - a place for them to explore creatively between touring around Europe and America. The re-location has been implicated by COVID-19. However, within the eight months that COVID-19 ruled Amsterdam the group's focus shifted, and they set themselves on the way to develop their new record. Although the move has been a difficult adjustment for some members, they love Amsterdam and are proud of the record and content they've generated - although they do miss the round-the-clock sun that Byron Bay typically provides.
Each member has a cyclical role to play within projects, sometimes one person is really focussed whilst others might be taking time off, particularly while touring isn't possible. The band tries to remain as independent as they can, adopting responsibilities ranging from; creating the artwork, website design, merchandise, content, social media, the writing, production, mixing, mastering etc. So there are many roles for all the guys to fill.
"We try to all pull our weight with our extra skills and interests to accomplish these parts of the project. So these intergroup dynamics are often shifting depending on what stage of the cycle we are in. We also have a brilliant team around us and have had more talented creatives assisting us with the vision for this record than ever before, so that's been a really interesting and exciting change."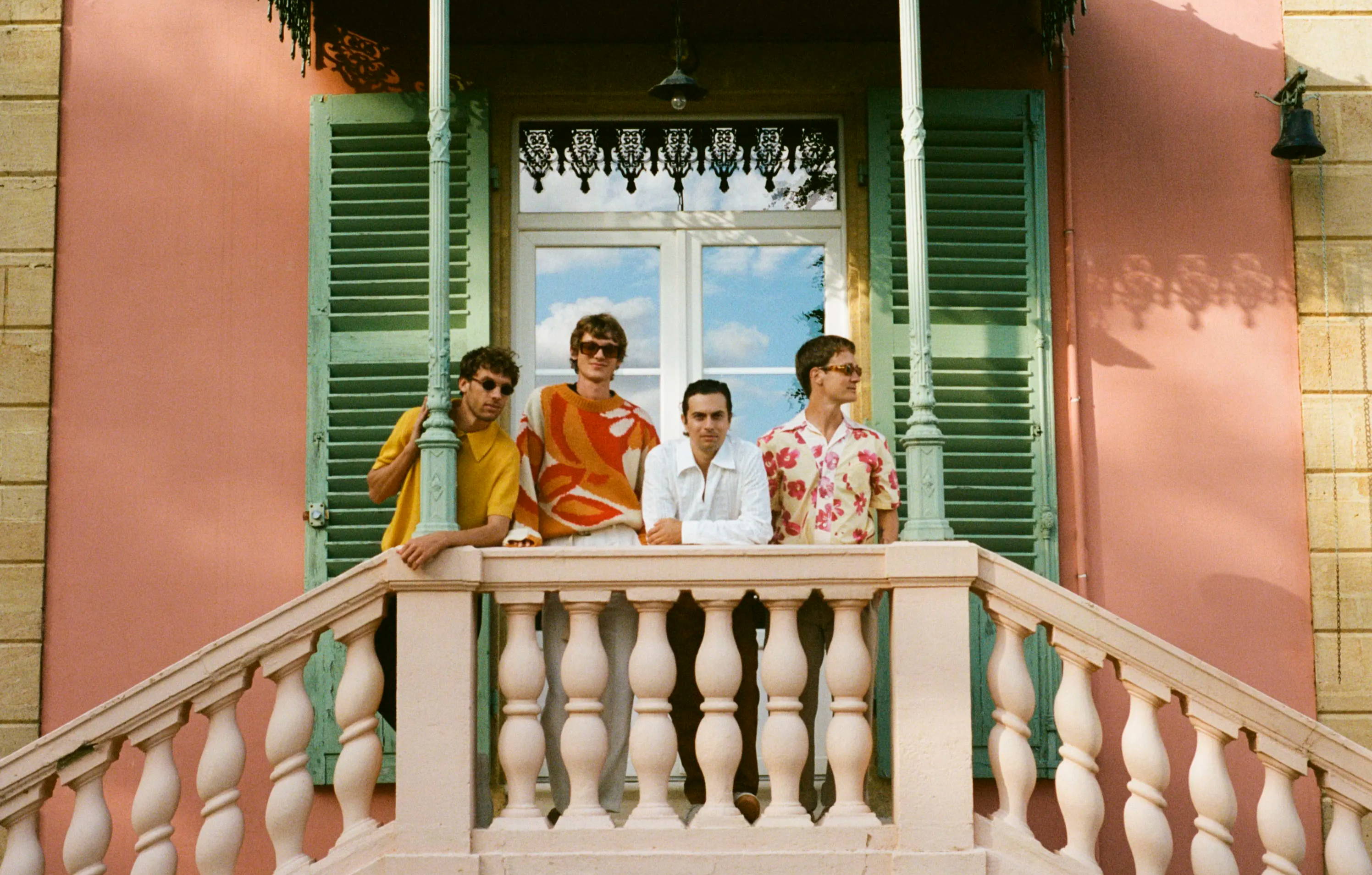 "A melting pot of ideas, a spectrum of opposing forces, a wave of contrasting moments."

They're a unique group and it has been a really cool opportunity to explore a more creatively immersed dynamic. With the group coming together to make the art and creative assets - they provide pockets of opportunity for listeners to connect further with their projects and creative vision. With that being said though, the guys note, "what people do and don't know about us is fine by us, what we want to say to our listeners is in the music…" Their sound is a real melting pot, with their individual overlapping tastes creating a myriad of central features - keeping things eclectic and interesting.
Tora's record was released on September 3rd, so there's lots of exciting stuff coming over the next few months - so keep an eye on their Instagram! They are returning home in January 2022 to tour Australia, so keep your eyes peeled for that - tickets are available on their website. You can also check them out on our Friday Feels playlist linked below. Catch ya next week!
Want to know who Tora think you should be keeping an eye on? Find out who they're getting down to at the moment...
"Australia has always been a brilliant hub of creatives and musicians. We've always felt excited and supported by our peers and industry. It can be a tough country to break through into success partly I think because there is so much talent. Some of our favourites/friends, Lastlings, Andras, Jordan Brando, CC: Disco, Rufus, Elliott Creed, Fantastic Man, Dj Boring, Tame Impala, Parcels, Angie Hudson, Mall Grab, Market Memories, Traxion and Hein Cooper."
This is contribution #13 for our Friday Feels series. Curated by Bec.