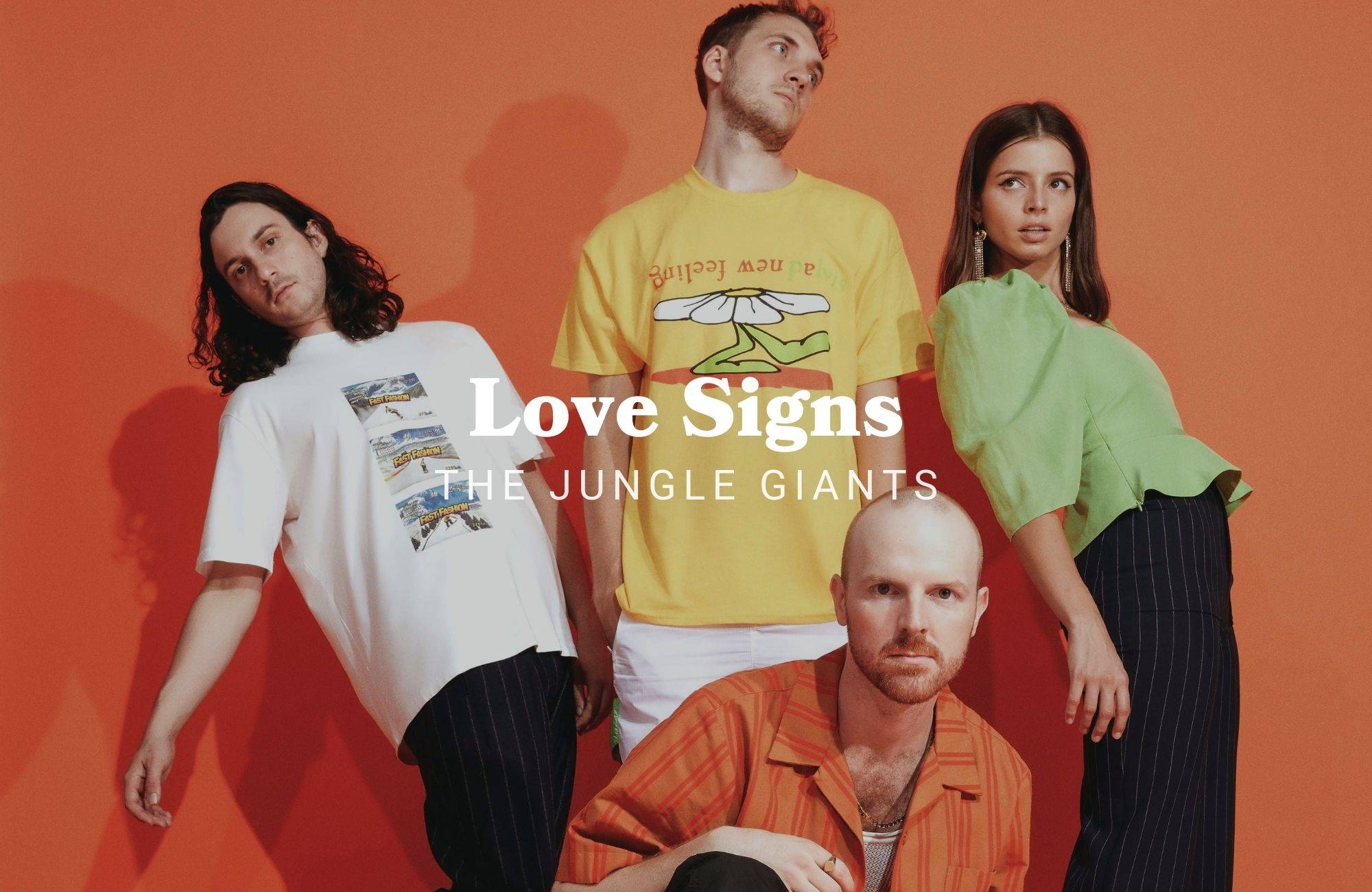 "Bandy, dancey, loved-up bangers."
The Jungle Giants - we've loved them for yonks and we know you have too. So, we're over-the-moon that we got to have a chat with the Brisbane-based four-piece, chatting about their latest album Love Signs and what the hell it's like being one of Australia's most prominent bands at the moment. There is a clear liveliness and vibrancy to the sound of The Jungle Giants, that has evolved throughout their successive albums/EPs - dating all the way back to 2011, with their self-titled EP.
Before we get into the nitty-gritty, we want to take you back to where it all began... Something that most people don't know about the band is that all of the members actually went to school together. They spent most of their time at school mucking about in bands in the music block, but it wasn't til after the foursome graduated that they linked up as the band that they are now. Boy, the world is glad that they did.
Chatting with the group's lead guitarist, Cesira Aitkens, we craved to understand the dynamic of the band.. we figured it must be something distinct.
"The dynamic is really nice. We're a cute little gang, like a little family. I think we probably have rotating roster with who's the liability - it depends! Maybe it leans slightly more towards Sam and I being a liability and Dooris and Keelan being the care takers, but we will switch it up sometimes".
Being the tight-knit family that they are, as well as killer muso's (obviously), has taken the band all over the world. One of Cesira's fondest memories is when they were touring all over the US in a mammoth tour bus - where the dynamics of the band had no where to hide! However, it has also led them to some pretty weird and whacky places.
"[The weirdest venue we've played at is] probably this place in Singapore, where the greenroom had a pole dancing pole in the middle of it."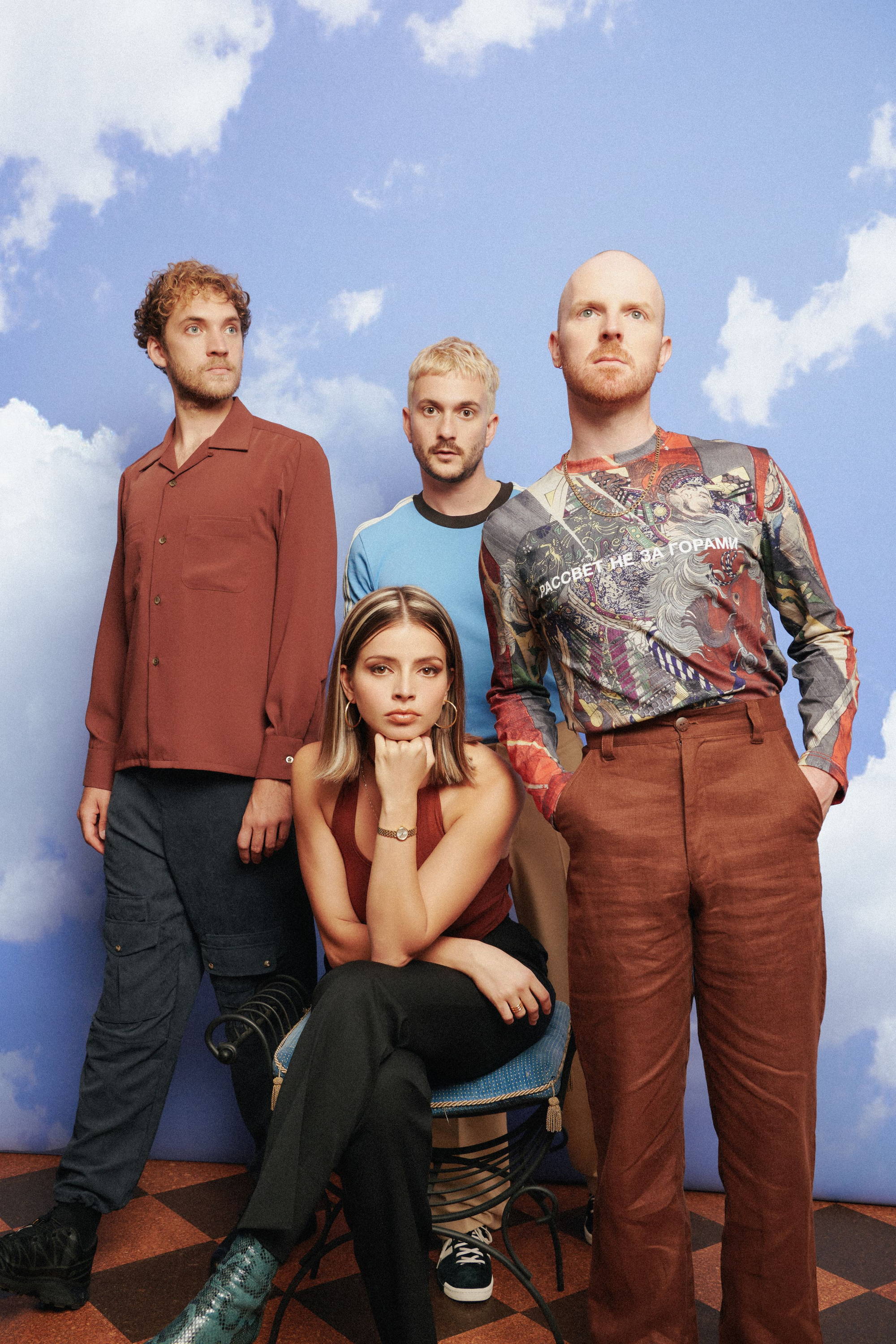 "It hits ya in the right spots, with big beats and bass lines."
Their latest album, Love Signs, dropped a matter of weeks ago. It is bloody big. The record features a stack of huge tracks, including the likes of, Sending Me Ur Loving, In Her Eyes and Heavy Hearted.
We wanted to know what the group listened to growing up, and their response makes a lot of sense.. you can hear it translate into their sound. From Daft Punk to Blood Orange, all the way over to Jeff Buckley and Mile Davis. All of these influences can be picked up in their work, even if they are very subtle.
The foursome were hoping to be heading out on tour, but as the script goes for so many at the moment, COVID-19 put a stop to that. However, as soon as they can, they'll be on stage playing their heavy-hitters. In the meantime, we suggest you blast the album and get familiar with all the lyrics. Maybe even give them a follow on Instagram so you are in-the-know when COVID-19 sorts itself out.
Want to know who Cesira from The Jungle Giants reckons you should keep an eye on? Find out who she is getting down to at the moment.
"One of my favourites at the moment is First Beige from Brissy. They're so, so tight live and put out such good music."
This is contribution #15 for our Friday Feels series. Curated by Bec and Liam.