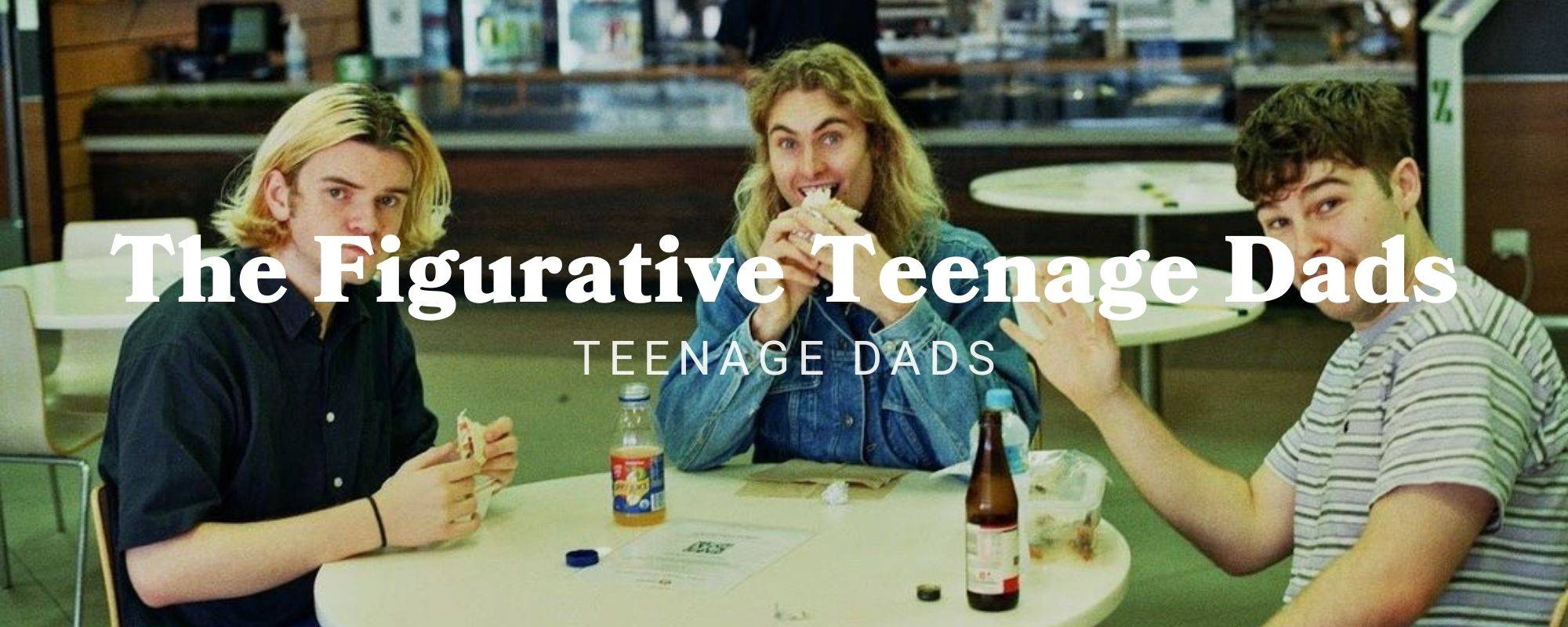 "Bringing a fresh perspective to Australia's indie-pop genre."
From Melbourne's Mornington Peninsula, Teenage Dads bring a fresh perspective to the indie-pop genre. The four members met in high school with Jordy (Vocals, Synth & Guitar) and Connor's (Guitar) friendship marking the start of it all. With bass player, Angus and Vinnie (Drums) joining later in the works - the group finding solace in music during study breaks and lunch times, when it was raining and playing four-square or the bin game wasn't an option...
Like most artists, there was never a "let's start a band moment", rather a sound and energy that they all fell into. And we can see why.
Talking with the band you can sense their dynamic is effortless, they're easy to get along with and you can tell that they just intrinsically understand one another. Vinnie explains that, "being friends before the band existed means we get along anyway, so everyone keeps each other in line". Their shared history as a band has provided them with hundreds of memories already, however playing at Sidney Myer Music Bowl in Melbourne is probably their favourite gig to date.
"Sidney Myer Music Bowl was pretty surreal. But every time we go on the road we are having the times of our lives"
And if you're like me, you'd want to know where the name Teenage Dads came from, so we asked.
[Vinnie]: "Okay, we're not teenage dads aha.. When we started we had a fifth member. He suggested it to us one time at a jam and since we had nothing else, nor any idea what we were doing with the band, we said cool, let's go with that. I think it was a rejected band name from Reece's other band at the time."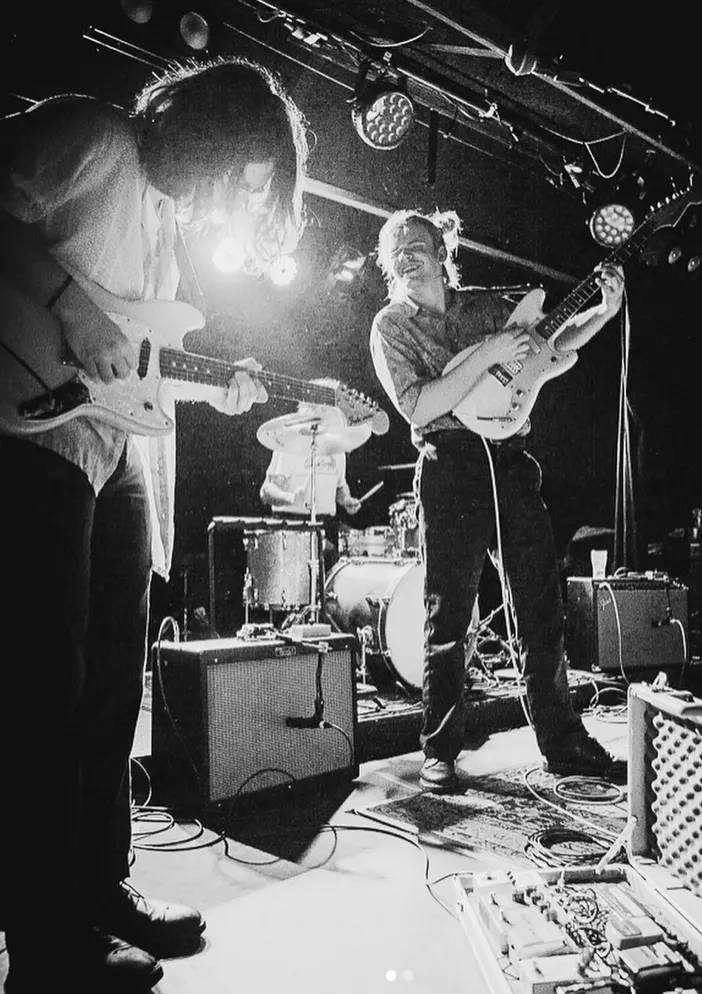 Image: Teenage Dads live. Photo from @teenagedads on Instagram.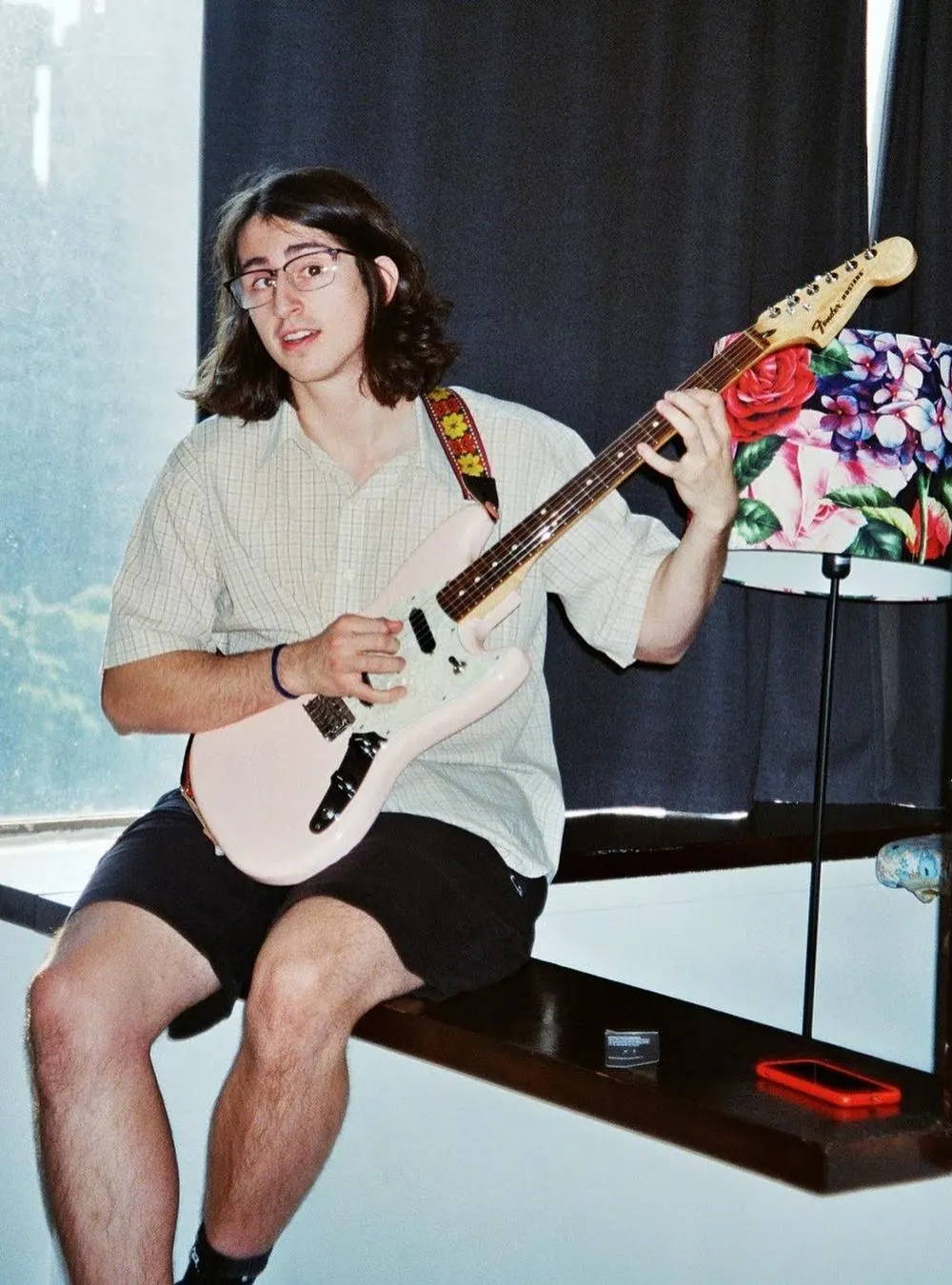 Image: Teenage Dads. Photo from @teenagedads on Instagram.
"Fun, fast, friendly and a bit kooky."
With a sound so different to most of Australia's up-and-coming bands, we asked Vinnie how he would describe Teenage Dad's sound to anyone who hasn't heard them yet; "Fun, fast, friendly and a bit kooky..."
Their latest addition to their discography 'Cheerleader' breathes life back into Australia's retro-pop genre, embodying the fun, fast friendly and kooky notion to a tee. The track's journey starting when Jordy first showed it to the rest of the band.
"It went through a lot of stages during the writing and mixing process but we're glad we took our time to get it where it is. It's also the first time we've outsourced creative input for our music."
Teenage Dads have always mixed and produced all their music - a pretty cool feat nowadays. However, Cheerleader has the creative input of Steven Schram who mixed the song - adding something extra special to the track. A pretty cool experience for the band, hearing and adapting their sound to another's creative views.
"We just hope people can have fun listening to the track just as we do performing it."
Currently, the band has a headlining tour lined up to promote Cheerleader (pending COVID-19), with gigs in Adelaide, Melbourne, Newcastle, Sunny Coast, Brisbane, and the Goldie later this year. They're in the midst of creating new music and are eager to get back on stage. If you want to check out the guys and see what they're up to they have a lot of fun on their Instagram @teenagedads and other socials.
Want to know who Teenage Dad reckons you should keep an eye on? Find out who they're getting down to at the moment.
"We really like acts such as Rat!hammock, EGOISM, Alt Fiction and FRITZ. There are so many. All super acts! I'm always keeping an eye and ear out for more local artists to listen to."
This is contribution #9 for our Friday Feels series. Curated by Bec.