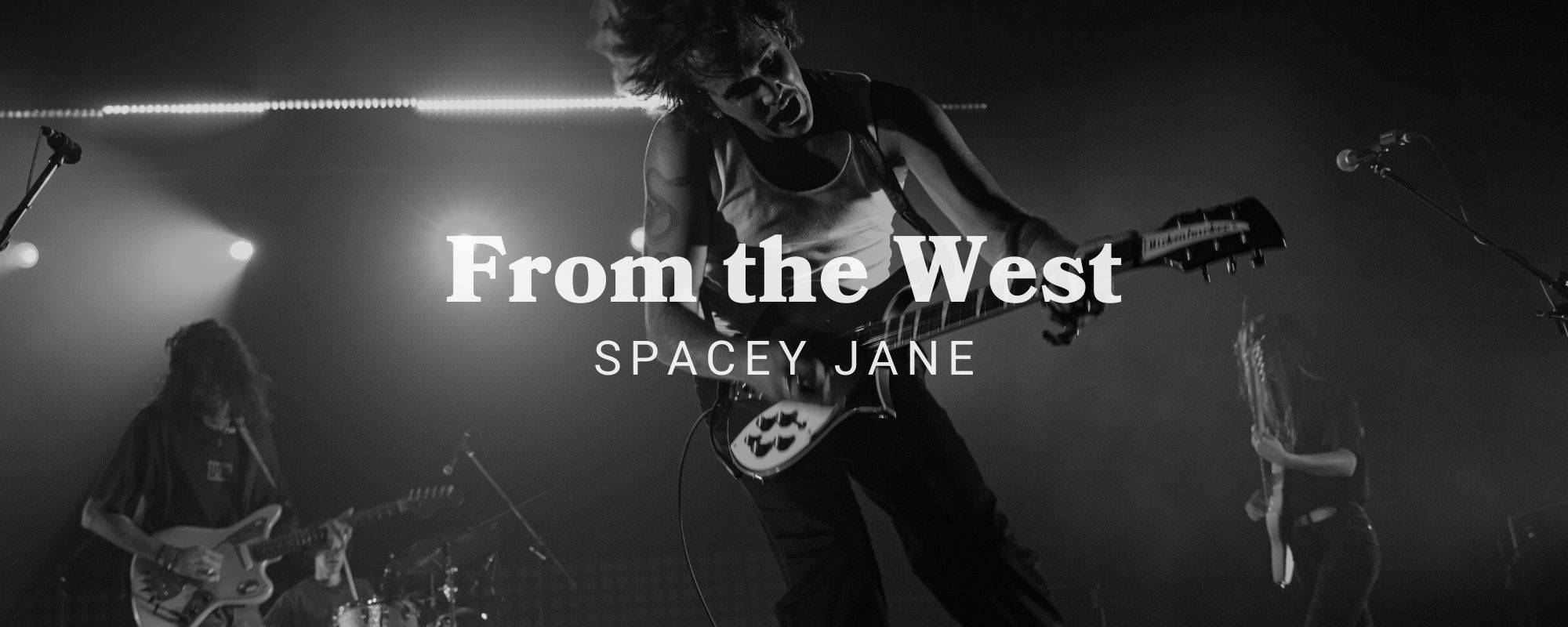 Spacey Jane has emerged as one of the biggest names in the Australian indie-rock music scene.
Their success remains undeterred by the ramifications of COVID-19, as the bands creativity has engulfed it's listeners, as they continue to embody a sound that resonates with young Australians.
We were lucky enough to head along to one of their sold out shows at the Civic Theatre in Newcastle last month. We went in with zero expectations. The theatre filled up quickly, with eager fans taking no time to secure their spot. The lights were dim and the doors to the theatre closed - excitable chatter filled the air until the speakers started to hum. Everyone went quiet, as the sound grew louder and louder. Spacey Jane burst onto stage with their first song. The crowd erupted into a roar, with every soul singing and dancing at once. The energy for the set was insane.
They closed the gig with 'Booster Seat', or so we thought. However, there were a few crowd favourites missing from their set, so we knew something was up. As soon as they walked off-stage everyone started screaming for an encore. The crowd died down after a minute or two of non-stop chanting. Assuming it was all over the crowd began to make their way out. Then all of sudden a hi-hat started playing through the speakers, *tisk-tisk-tisk*. The stage was dark. Then a guitar came in, and the stage lit up like fireworks on New Years Eve and a rush of excitement and energy fills the room like we've never seen. It was the wildest closing to a live show - ever. They are true performers.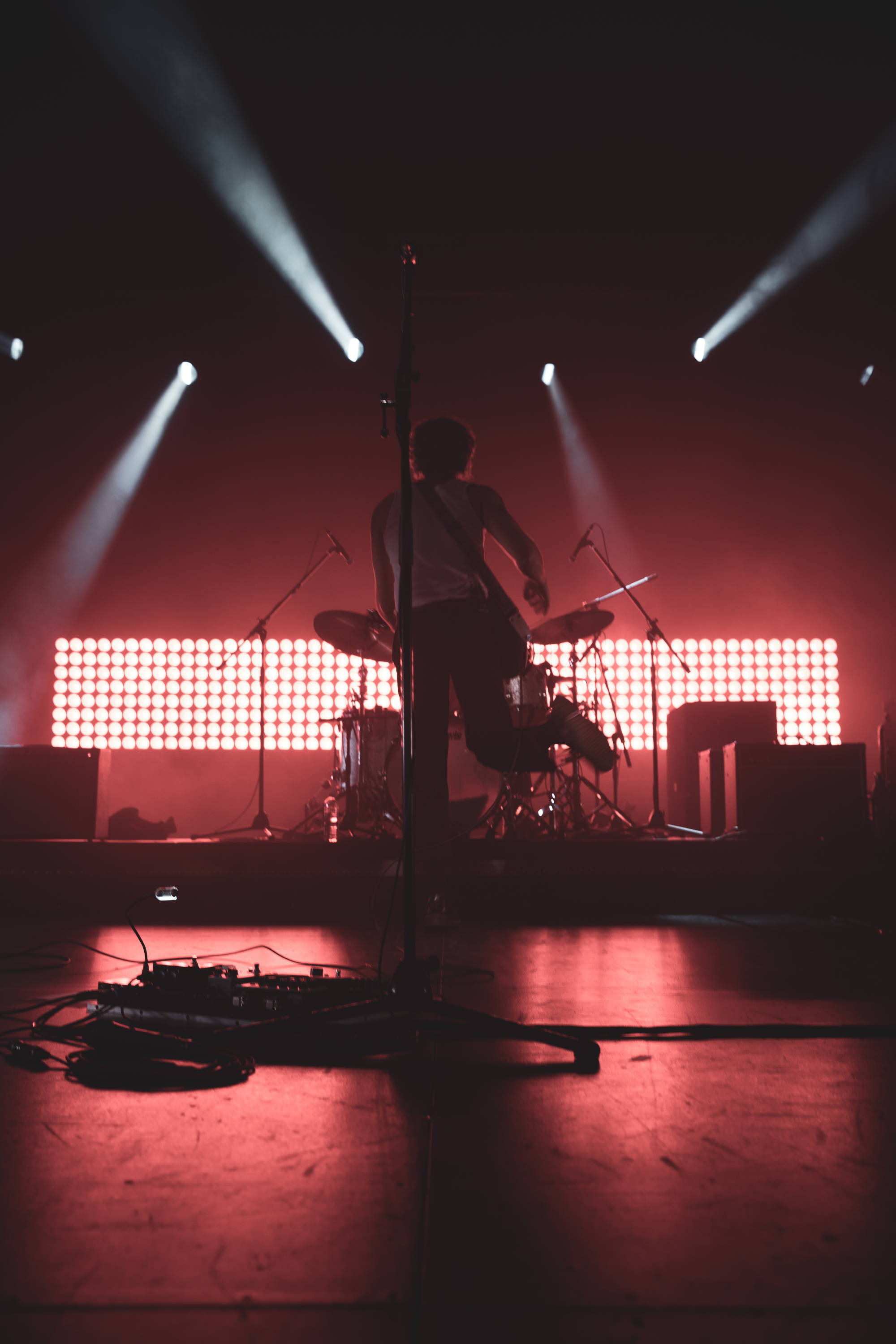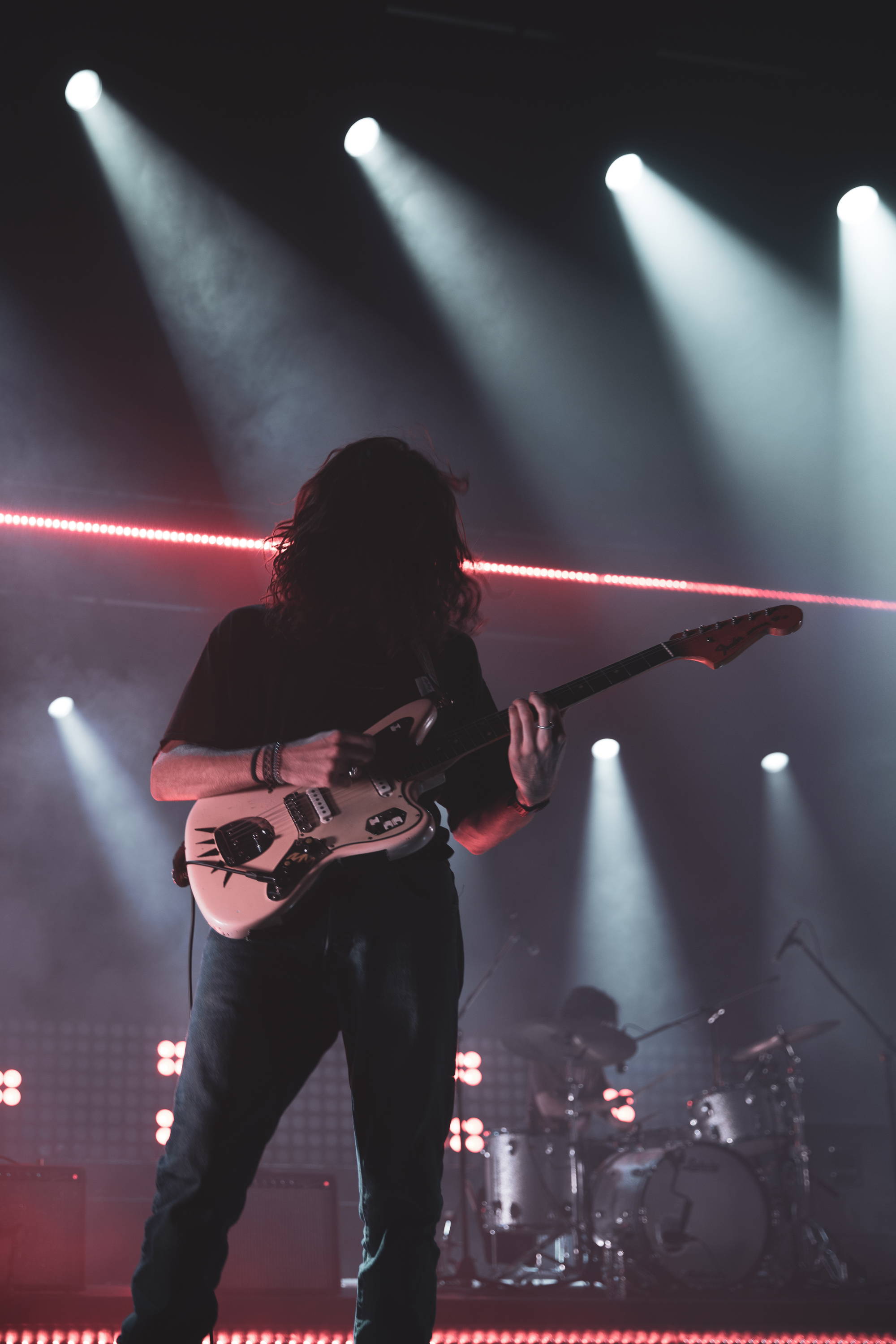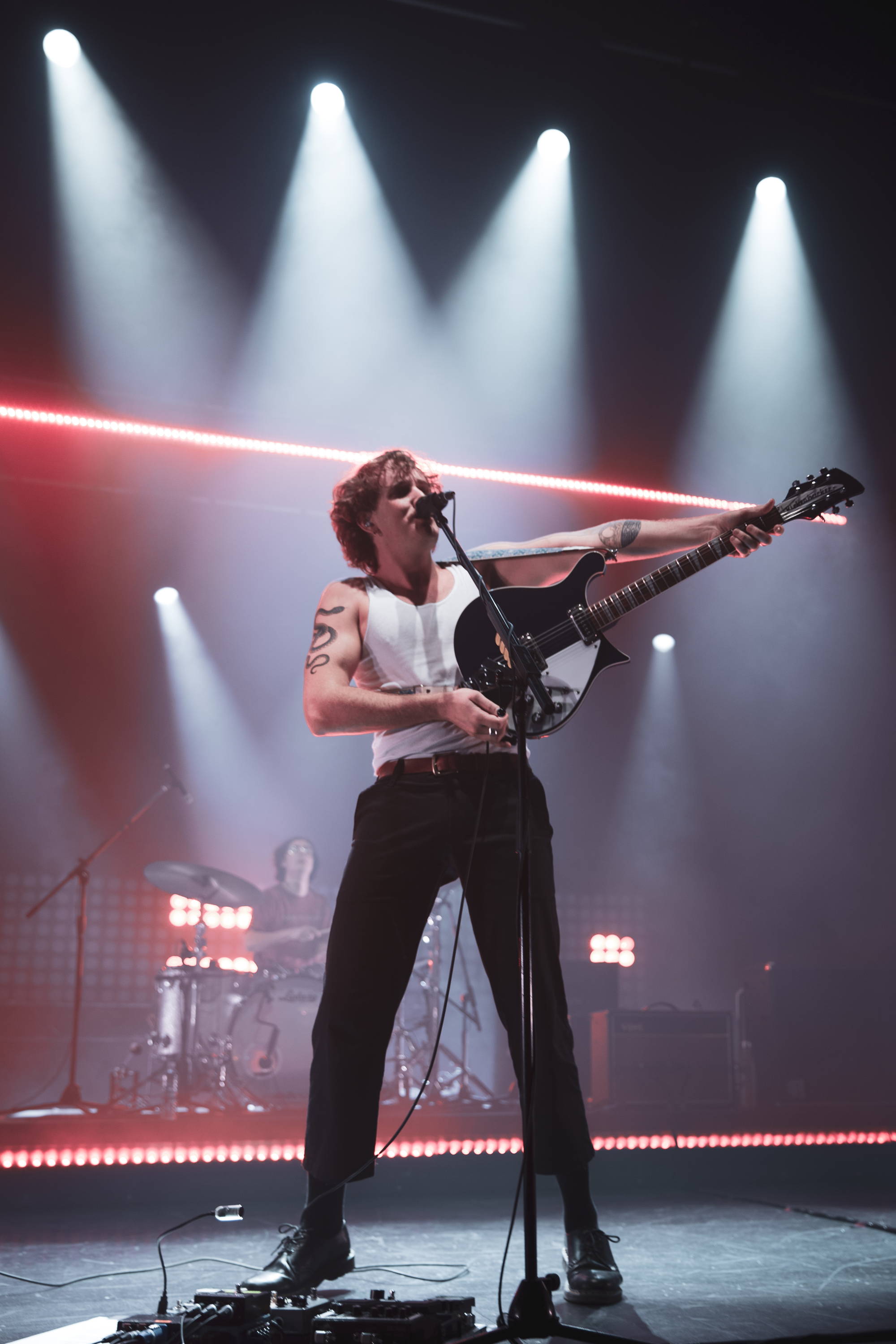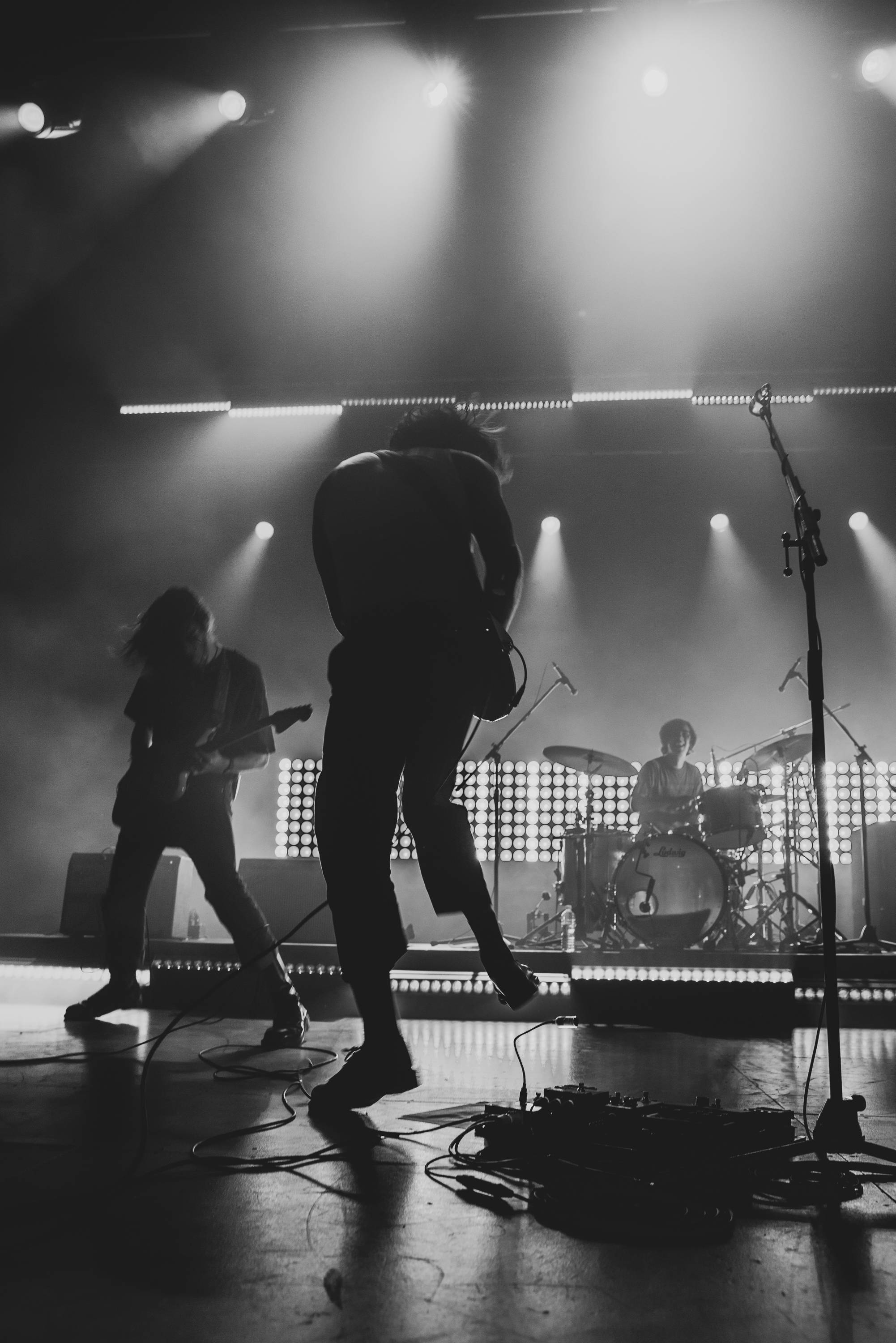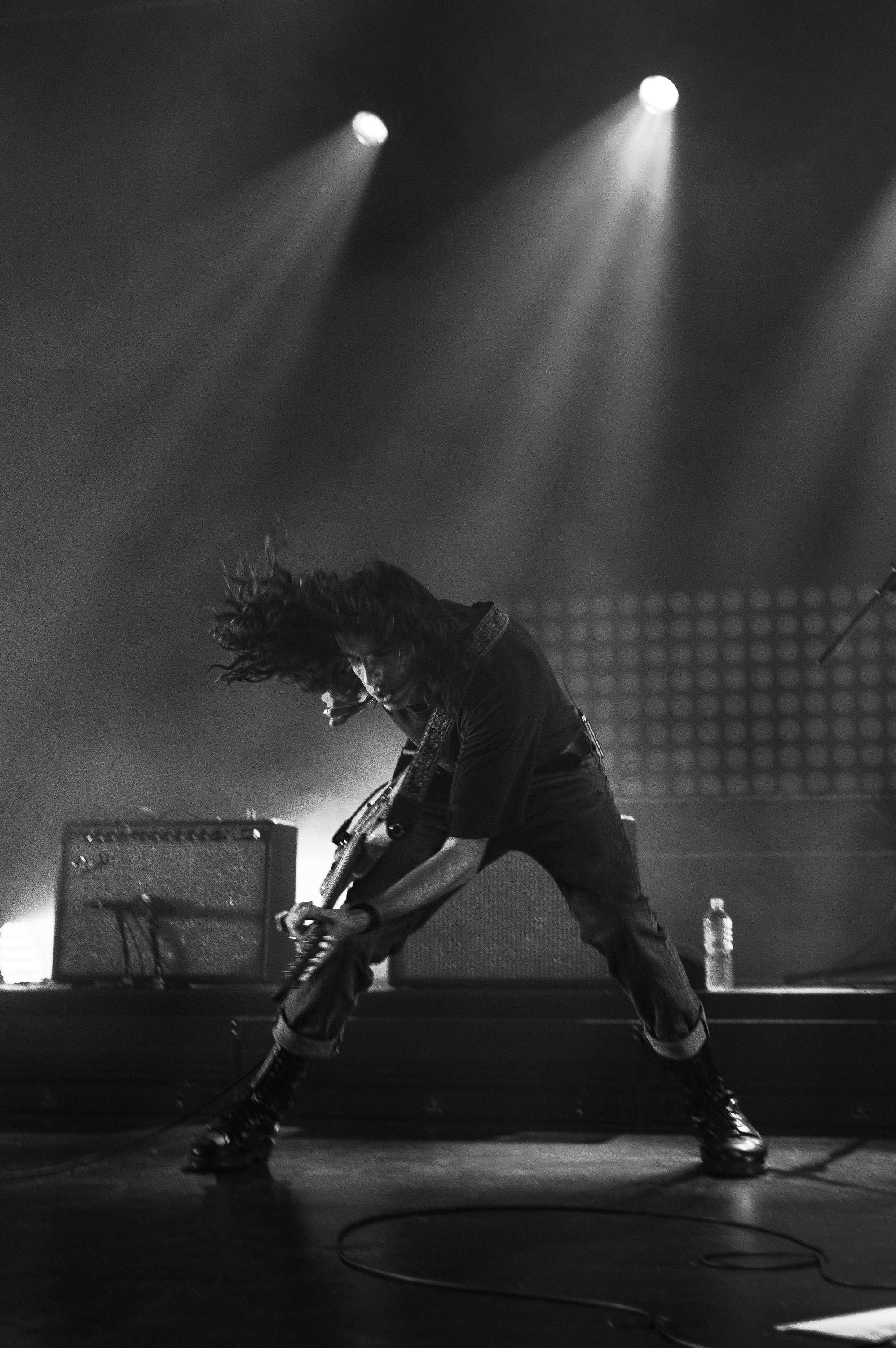 Gallery: Spacey Jane live at Civic Theatre, Newcastle (photos by Jacqui Sharah)
"Relinquishing that control isn't something we were ever really interested in."
The band's origins reside back to a High School in Geraldton, Western Australia. As Caleb (lead vocalist & guitarist) and Kieran's (drums & manager) friendship laid the initial groundwork, starting the band we now know as Spacey Jane. With Ashton (lead guitarist) joining the group later, when the High School pair found friendship with him, a stranger, in the back of a university French class. The seemingly late addition of Peppa (bassist & backing vocalist), post the departure of the original bassist in 2019, saw the foursome come together in the local WA music scene. Their immediate radio success, 'No Way To Treat an Animal' saw them develop a sound that would quickly resonate within the Australian music scene.
Spacey Jane has become one of the most recognisable names within the Aussie music scene. However, the band's contentious name never received a unanimous vote - the origin being lost amongst five years of drunken memories. A notion that aligns with the band's narrative thus far, a burst of spontaneity, which has resulted in success.
As Spacey Jane continues to grow, their influence on smaller, local artists becomes greater. We spoke to the frontman, Caleb, about his key influences growing up and what made him explore music back in the day. He grew up immersed in artists like the, "Pixies, Wilco and a constant stream of Jazz (all of which my step-dad loves)" and later found solace in the likes of The Strokes, Kings of Leon and Arctic Monkeys. When you take a deeper look, you see these influences reflected in Spacey's individualistic attitude to the industry - and their reluctancy to become complacent. Behind their creativity resides a lingering determination to make it, keep on moving and keep on producing music they're proud of - an attitude that has ultimately enabled them to make it to where they are today. The band's determination to challenge the norm is reflected at the core of the group's operations - as an independent band, they adopt management responsibilities, a rare feat at their level in the industry, whilst ensuring a democracy remains amongst the group.
During 2020, Western Australia, in comparison to the rest of the world, was placed in a bubble from COVID-19 - creating space for the band to get creative, write and connect with their fans. An imposed slowed-down period was unexpected, yet appreciated. Spacey Jane merch was selling hot, records were flying out the door - and the album 'Sunlight' was released, a ballsy move for the band when their Aussie tour was on hold. "We felt that releasing something when we couldn't really do much else was the best way to stay engaged with everyone" - and it worked. With local WA supporters going to shows, as soon as restrictions eased - and the rest of Australia frothing over a banging album and eagerly waiting for a tour to come their way.
With the emergence of Spacey's hit album 'Sunlight', the band had a sea of tracks in the running for Triple J's Hottest 100 in 2021, with 'Booster Seat' claiming the tidy number two spot. Caleb describes the day as being filled with distracting nerves, a day surrounded by friends - "the celebration of being at the pointy-end alone was insane, let alone claiming the number two position" - the result cementing the success the band achieved amongst COVID-19 in 2020.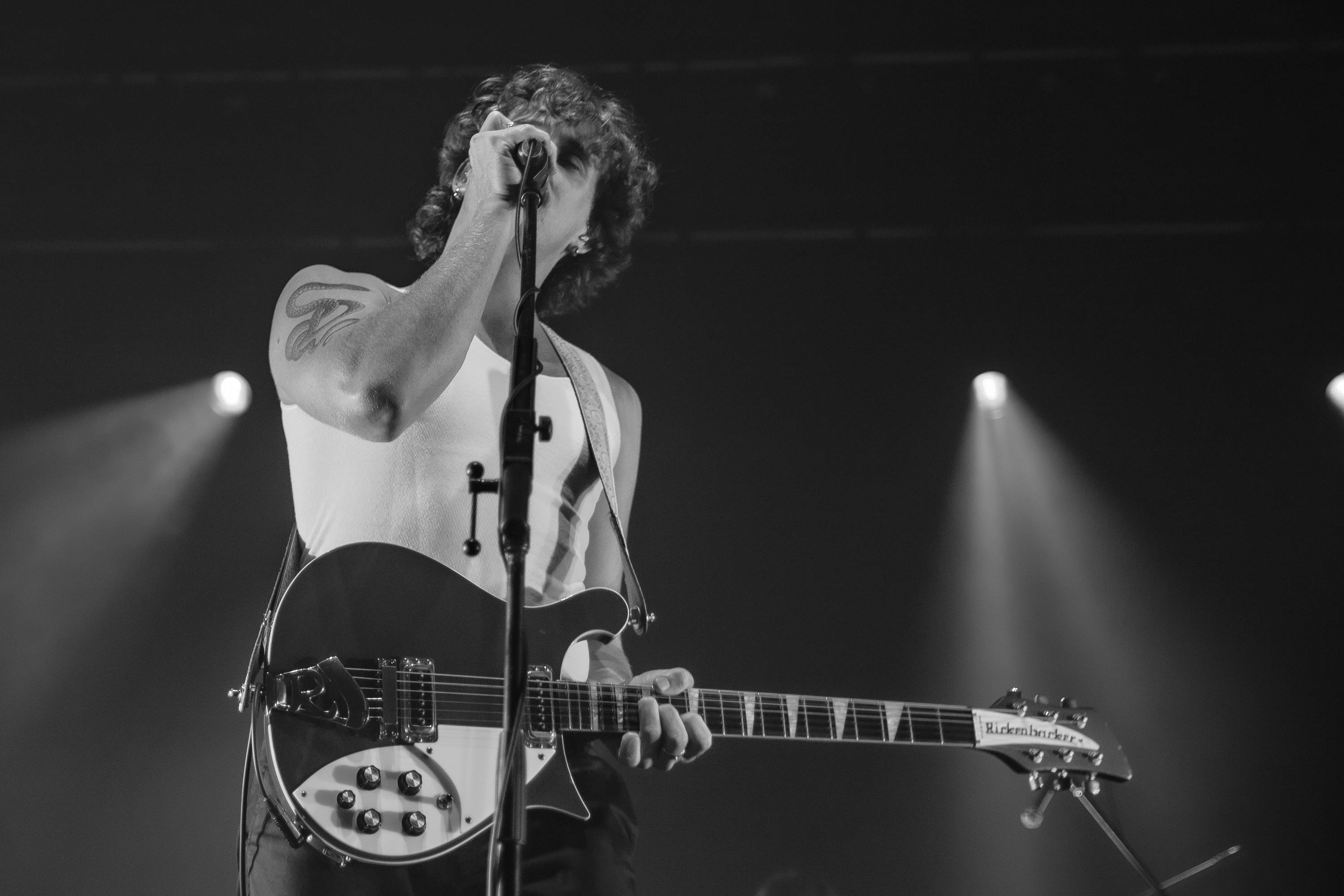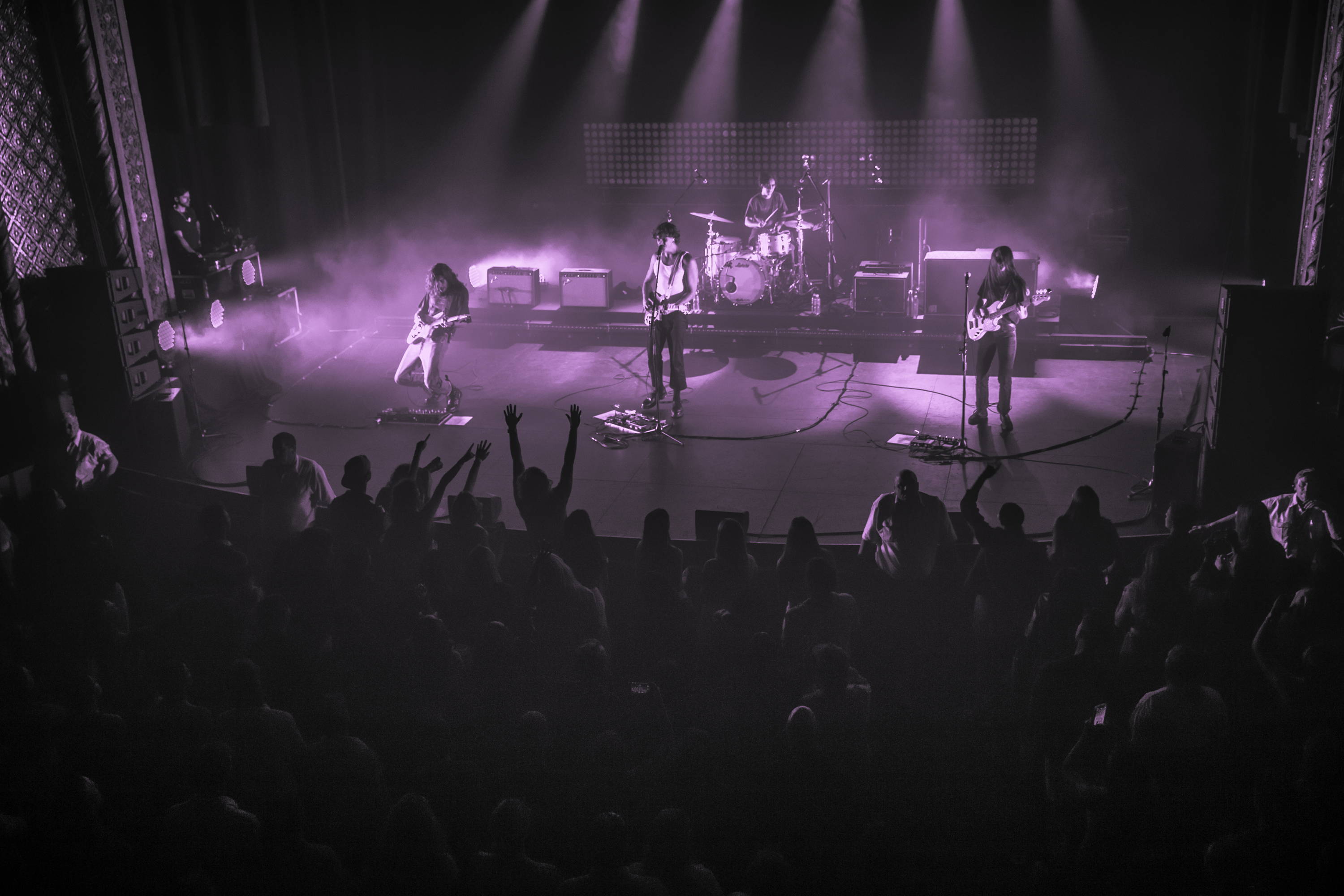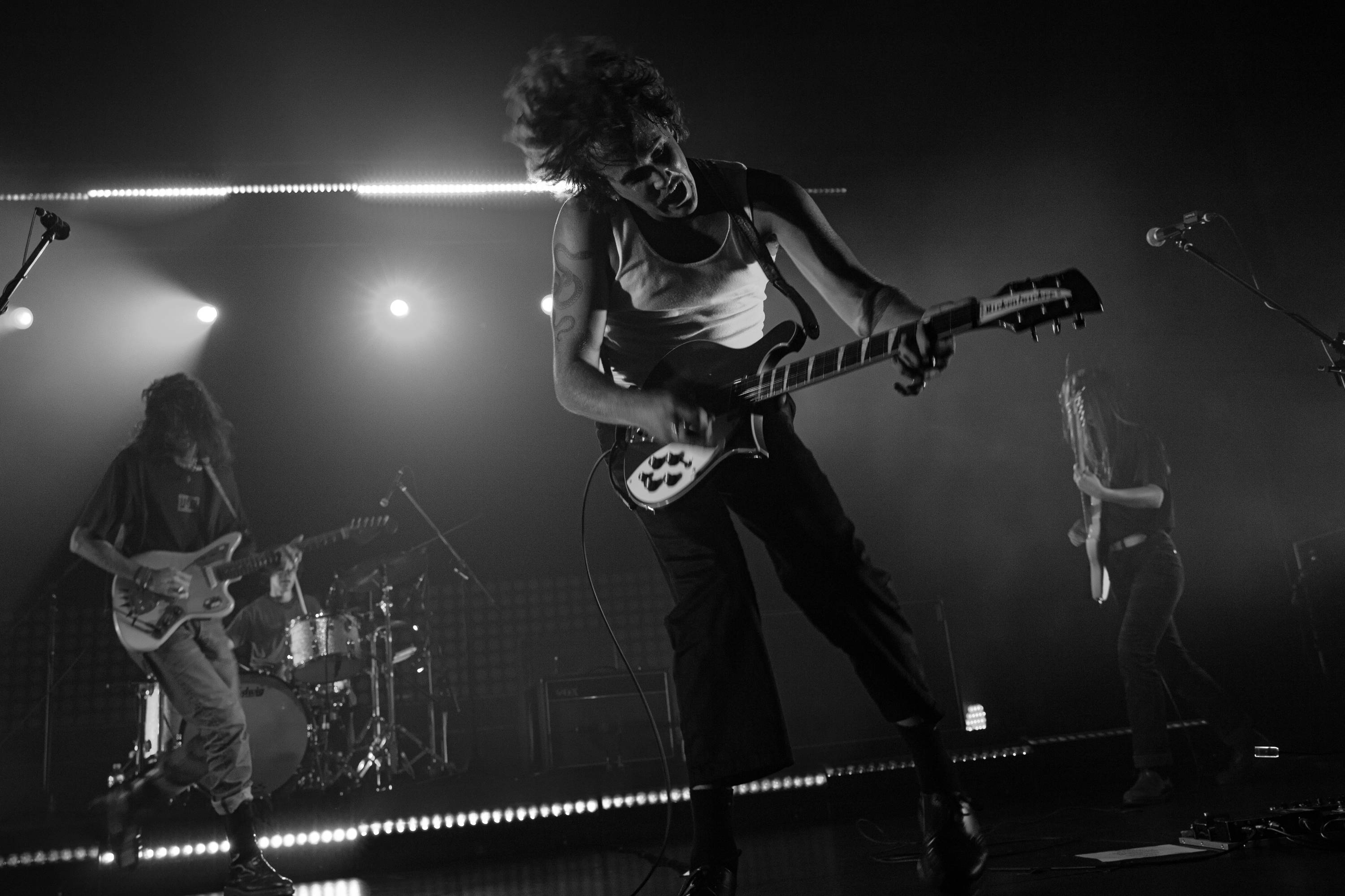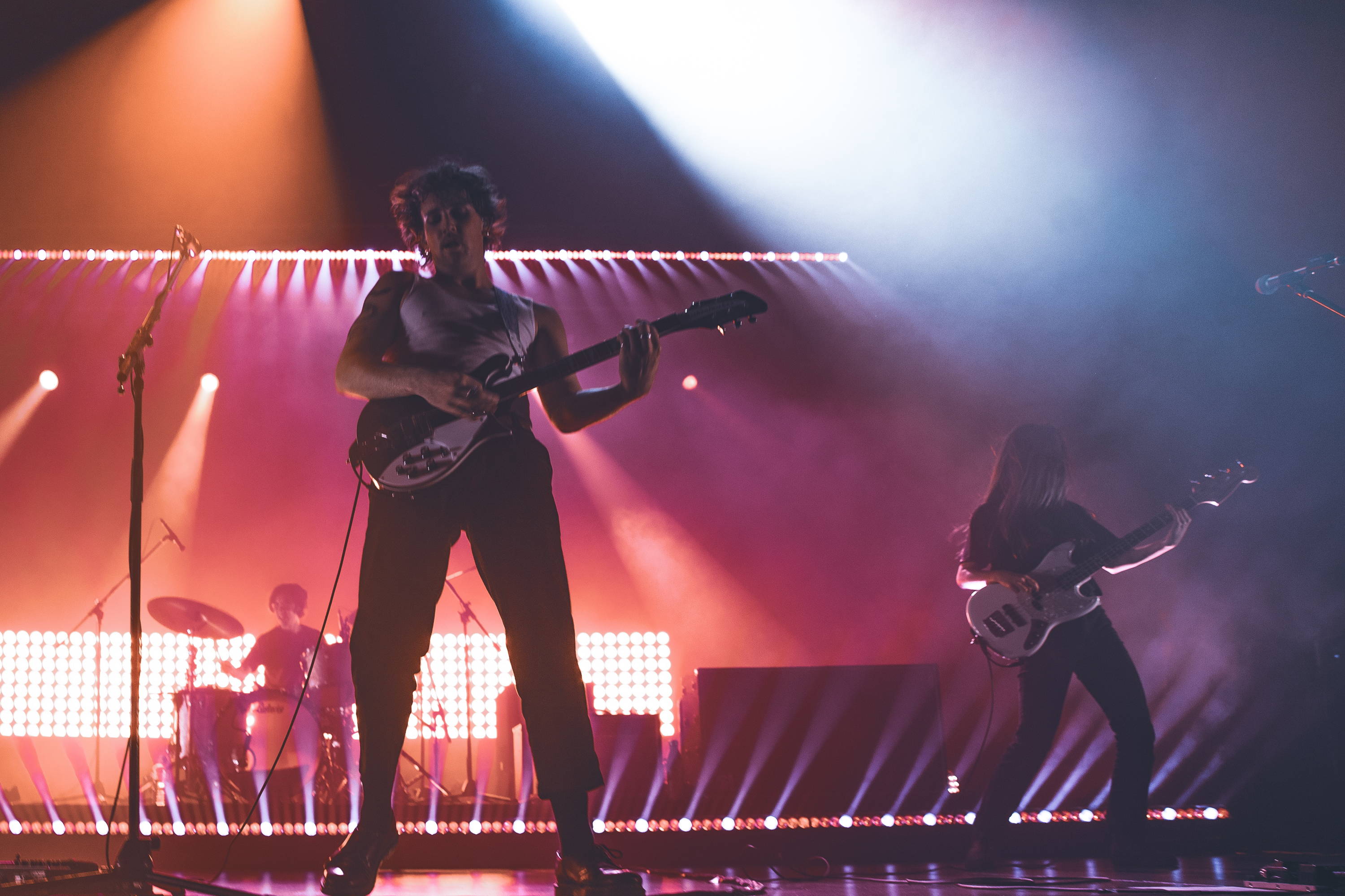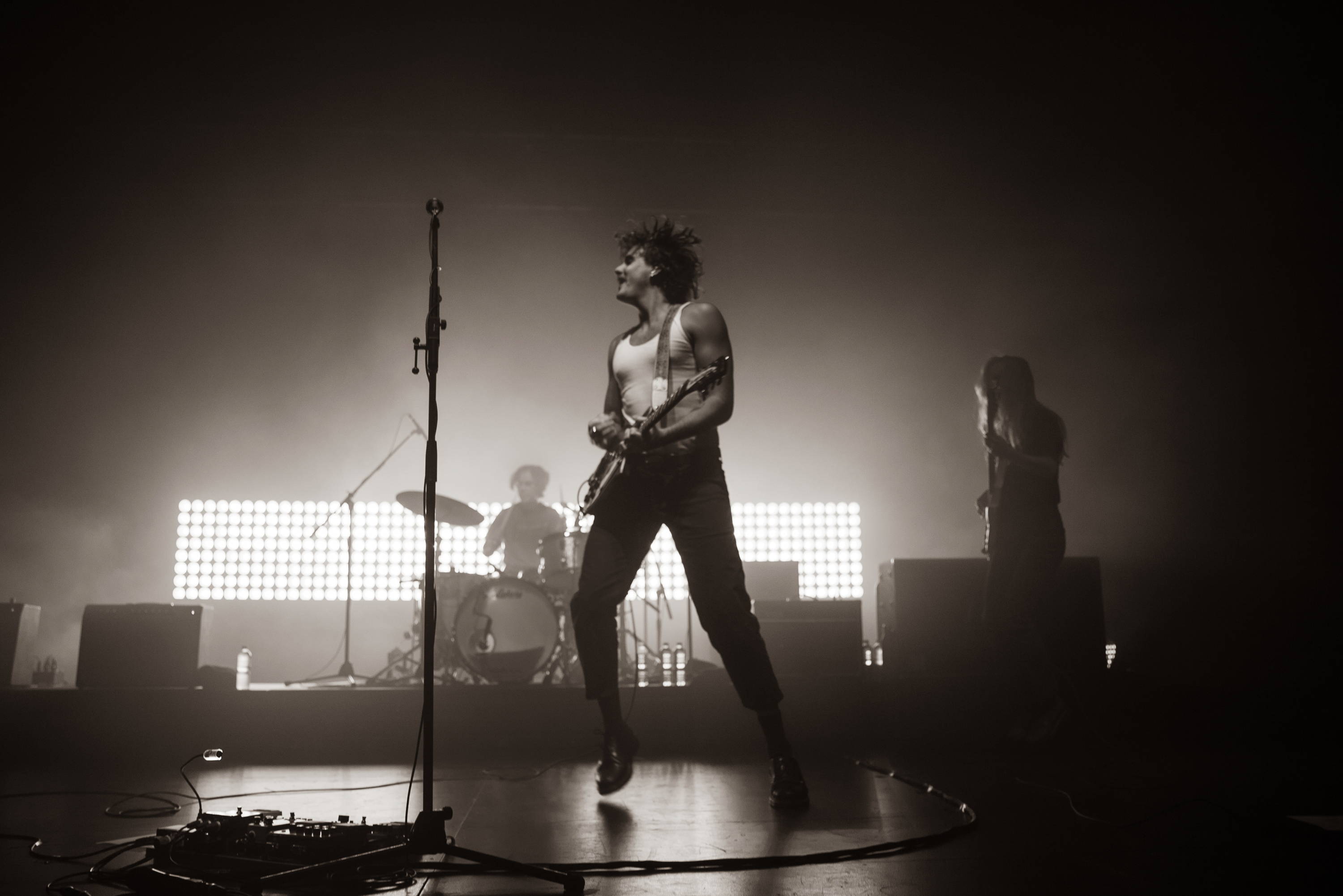 Gallery: Spacey Jane live at Civic Theatre, Newcastle (photos by Jacqui Sharah)
We can personally vouch for the gnarly gigs they put on - the Newcastle show pumped - with nearly 1,500 people singing every line of every song. 'Wasted On Me' was an unexpected singalong, one which Caleb finds pretty cool, seeming "how visible everything is with streaming numbers, there aren't too many surprises". We can't wait to catch them again.
Spacey Jane's plans for the rest of 2021 involve more touring - "we've got a lot of lost time to make up for" says Caleb, so they'll continue being on the road. New music (real soon actually) is on the way, as the band closes in on concluding LP2 later this year.
It's been a sick opportunity to work with and getting to know the band. EYW's most loved tracks of there's can be found on Spotify in our Friday Feels playlist - which also features some other sick artists too.
This is contribution #5 for our Friday Feels series. Curated by Bec, Jacqui and Bon.