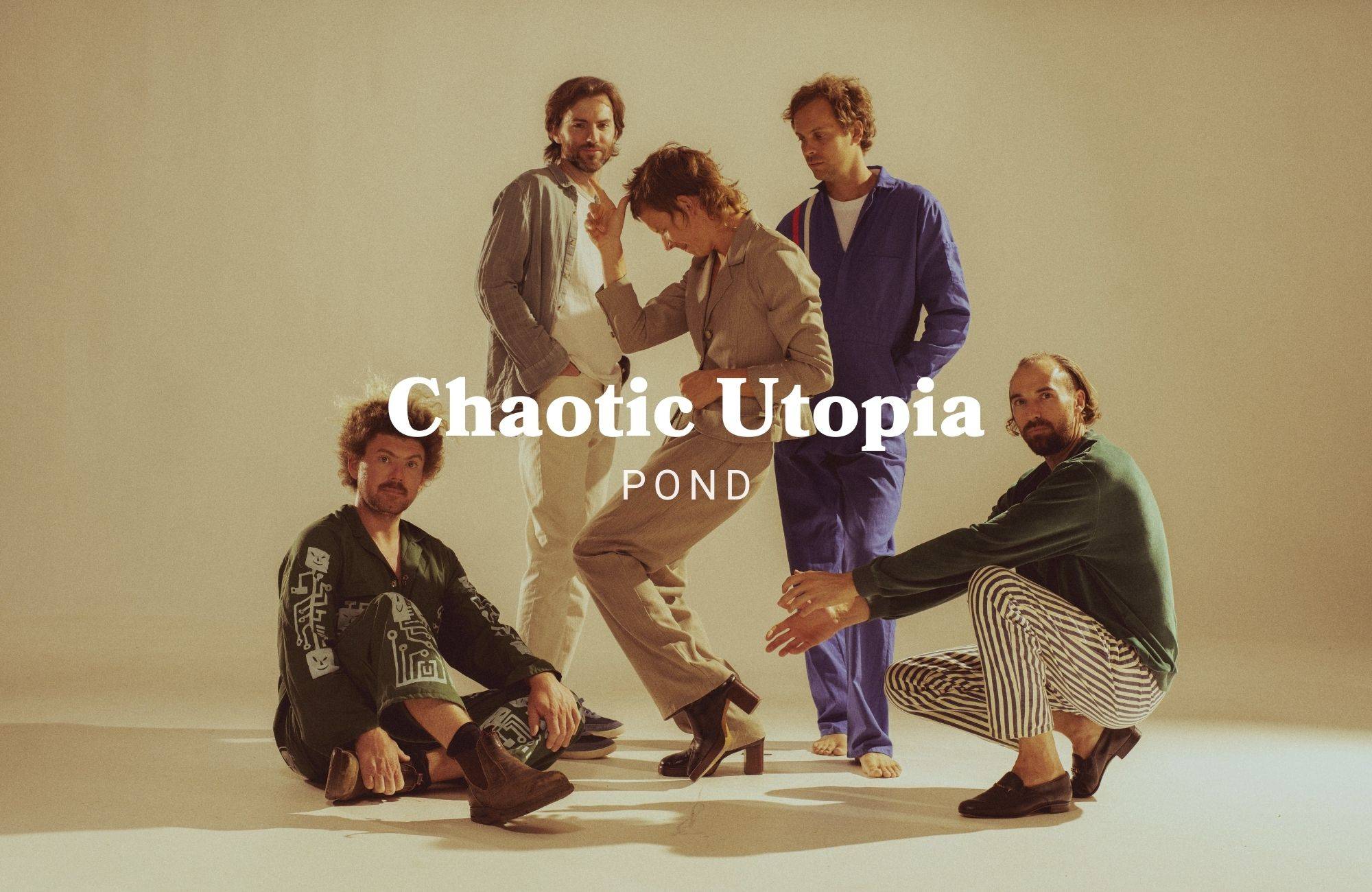 Pond are undoubtedly probably the most creatively chaotic band that I've had the pleasure of interviewing thus far. The group's attitude to creating music is unparalleled, with each member of the playing instruments they're less proficient in (to an extent) to generate new ideas. A tactic I hadn't personally heard or adopted before, so it was pretty cool to talk to Shiny Joe to get a peek into the minds of Pond and what gets their creatively chaotic juices flowing.
Having three polished psychedelic pop albums sitting under their belt, the group wanted to explore and experiment with new creative catalysts when starting album, 9. Wanting to create divisive music is an unconventional approach within the pop genre - however, Pond have created something (we personally don't see how you wouldn't like) pretty special - and they've done it bloody well. The album's roots reside within WA, amidst the pandemic as Pond had time to channel different energies. Adopting notions from the Can's, Pond took to the studio they've named 'Dreamdust' and started a series of off-the-cuff jams sessions. All members brought something to the table, and nothing was off limits - ultimately filling reels with their improvisations.  
"We realised after doing these that that's where true unwritable magic comes from. You can't write the sort of stuff that you come up with between five people after six hours of noodling. It's completely bizarre." - Nick Allbrook.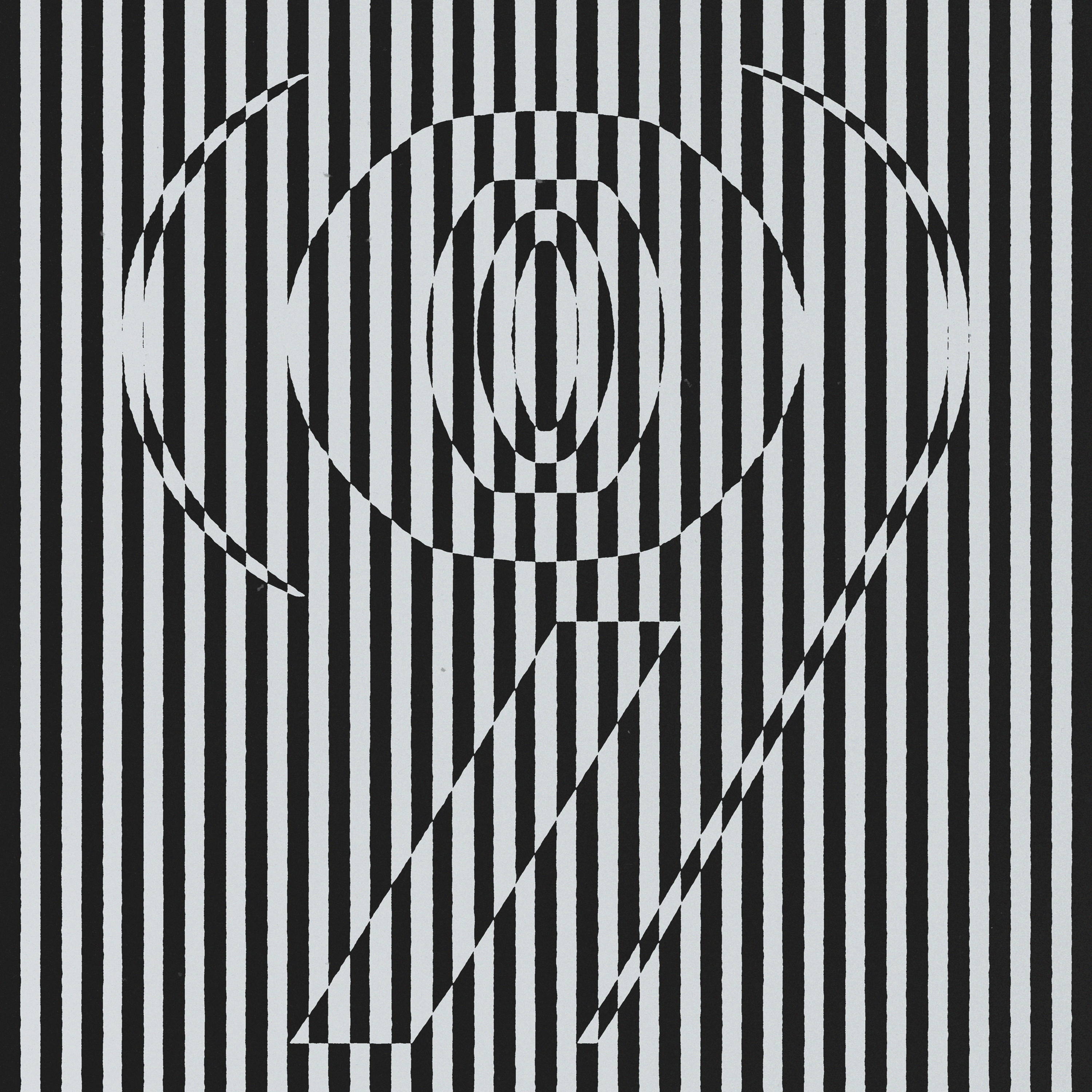 Image: Pond's latest release, 9.
"A new, innovative sound that we're absolutely loving."

This is a feat most artists can only dream of. However, the album doesn't embody a directionless emotion, but channels one of exploration - featuring both pop and psychedelic elements - those initial "noodlings" morphed into something super special. A new, innovative sound that we're absolutely loving. Shiny Joe is especially proud of the record, and notes their song 'Gold Cup',
"I'm very proud of it all. There's some great songs on there... But maybe Gold Cup [is the one that he's most proud of] because it turned out really well."
Lyrically, 9, explores a myriad of themes, addressing social and environmental concerns as seen in Toast - a song that explores the ramifications of last year's devastating bushfires in Australia and the evident wealth divide present within Allbrook's childhood neighbourhood in WA. It's pretty hard to deny that Pond have embarked on a new sound, and their latest work embodies an energy that prompts its listeners to contemplate not only their emotions - but challenge them too.
Their advice to up-and- coming Aussie artists is pretty simple; "Don't be too critical of yourself, that can kill a good idea before it even gets started". We're super keen to hopefully see the Pond boys live on their Aussie tour. The new Pond album can be streamed across all of the usual places and you can keep up with them on their Instagram - or if you're in Fremantle, just ask around and you'll track them down one way or another.
Want to know who Pond think you should keep an eye on? Find out who they're getting down to at the moment.
"Bexx, Neapolaxi and Gia Como."
This is contribution #16 for our Friday Feels series. Curated by Bec.