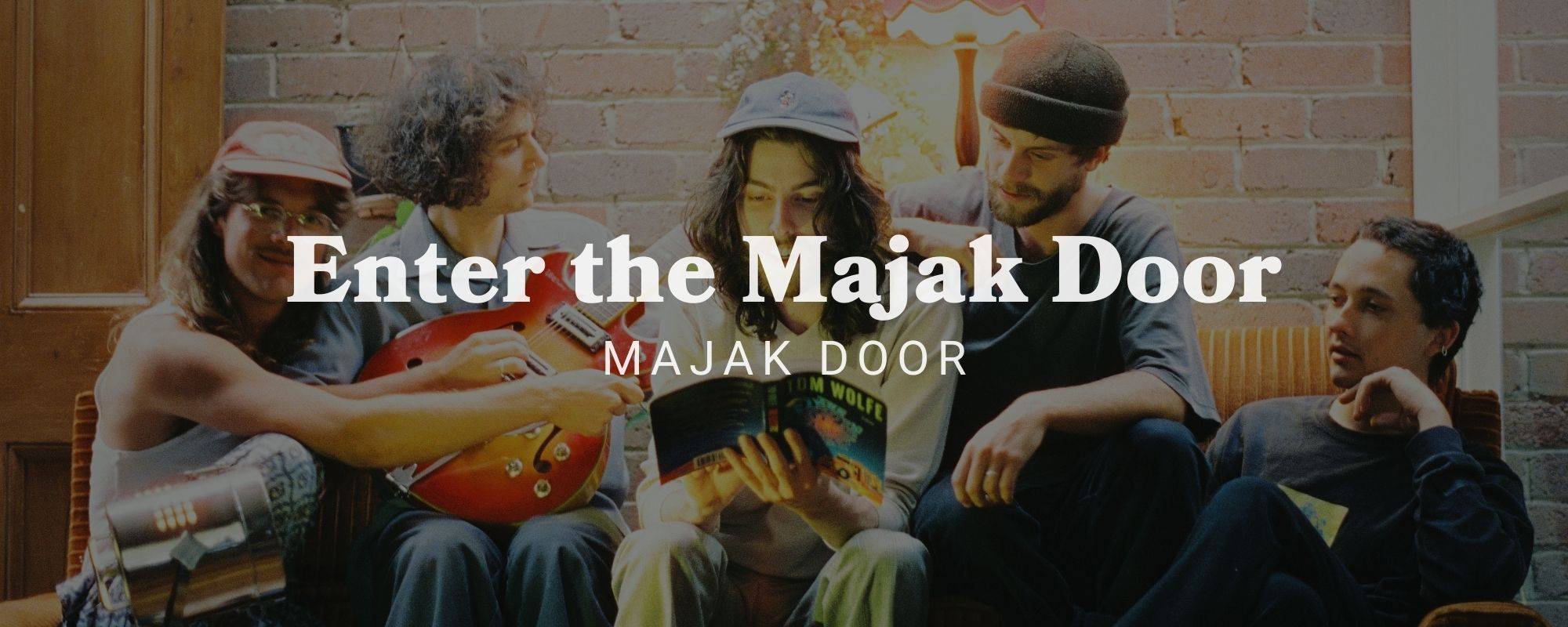 "Inspiration has drawn heavily from the DIY-indie scene, we all have a bit of a passion for audio engineering and analog gear".
In this Friday Feels contribution, we had the pleasure of catching up with the six-piece band, Majak Door. It is no secret that we've been big fans of these guys for a while.. if you're tuned in with us on our socials, you've almost definitely heard some of their tunes backing our content. We even collaborated on some merchandise at one point in time. They go damn good.
Forming in late 2017, with original members Frankie and Ronnie, the group channel sloshy surf/psych timbres through the vast array of tracks they've delivered. Today, the band is made up of Frankie Smay (Vocals/Guitar), Joe Swann (Drums), Louis Tierney (Guitar), Max Sabbatini (Bass/Backing Vocals), Joe Oliver (Keys) and Ronnie Calledine (Congas/Misc/Percussion).
Side-note, if you're anything like us, you're probably wondering where the name Majak Door stems from, we've been told it may have a little something to do with Aussie Rules Footballer 'Majak Daw'..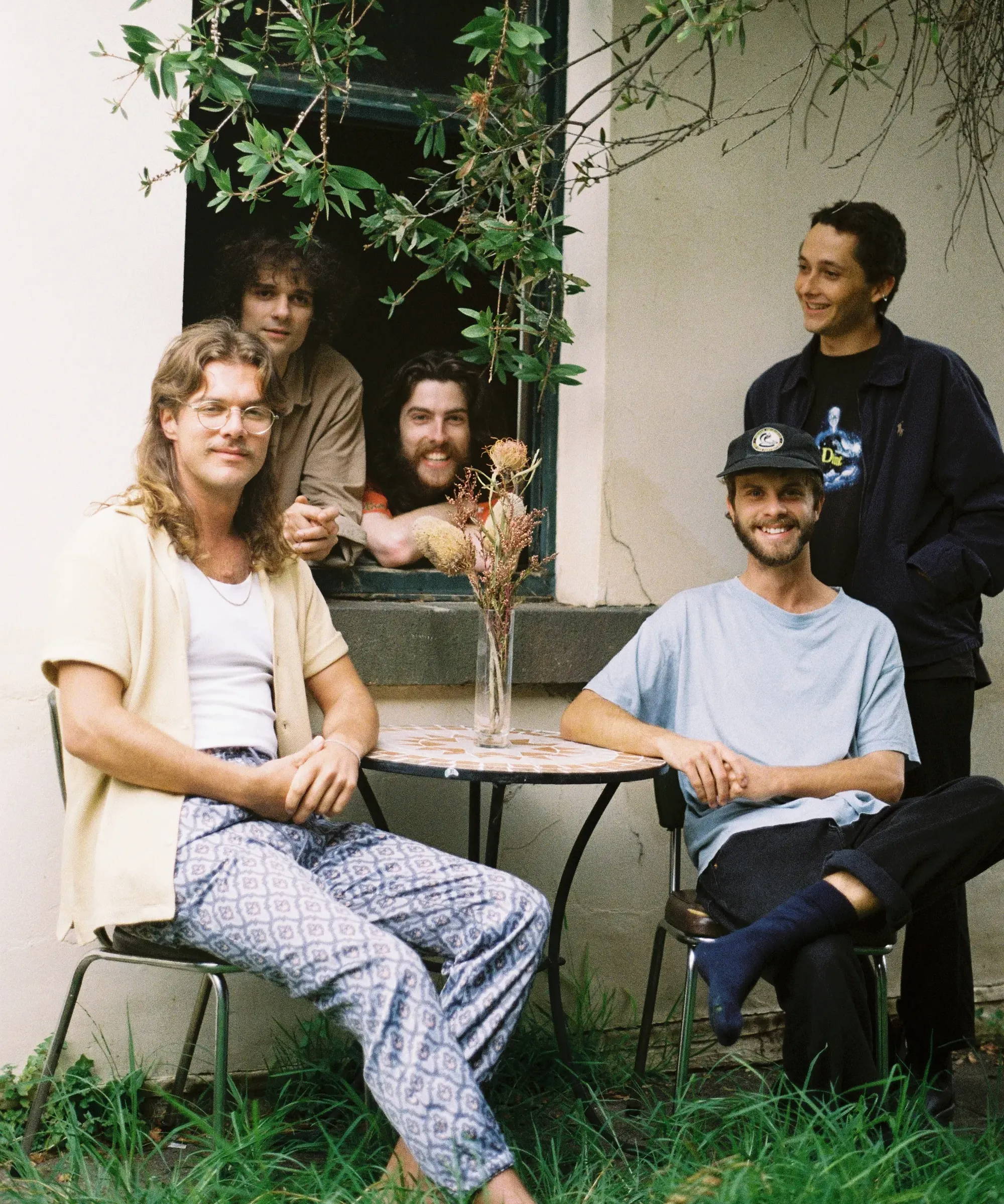 Image: Majak Door photoshoot.
"The (run of shows) were really amazing, it definitely ignited the camaraderie between us again".
After a pretty whack 2020 for artists across the world, Majak Door were able to hit the road in February after securing a string of shows throughout Victoria. Their fans were as relieved as they were, selling out two shows in Melbourne. The band was forced to spend most of 2020 separated as a band, with members spread across Victoria and New South Wales due to the COVID-19 pandemic. The experience of not being in the same place as one another was overwhelming at first, however, it forced the band to be self-sufficient when it came to writing and recording music - which expanded their unique sound even further.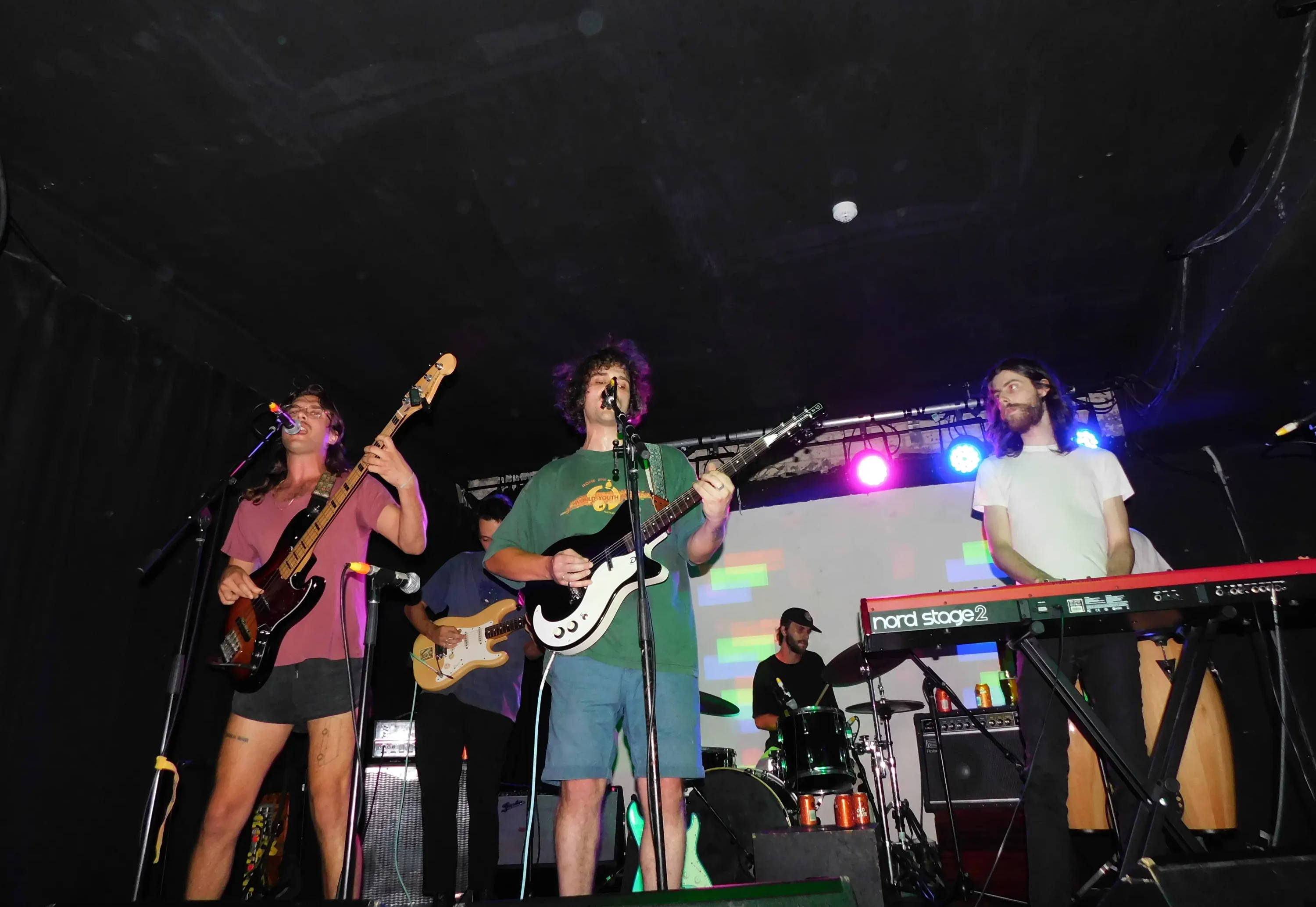 Image: Majak Door in their element, doing their thing.
We asked what we are in-store for this year and the gents are eager to get back on the road, play shows and support bands that they love. Frankie said that they are really honing in their recording process and bettering it at the moment - which may or may not lead to a full length record.. who knows! No matter what they're up to, we are itching at the bit to see what's on the horizon.
If you want to catch Majak Door live in the meantime, they've just announced that they are supporting Loose Bricks on their 'Diamonds' Tour throughout April, across South Australia and Victoria. Head to their Linktree or Instagram to find out more.
This is contribution #2 for our Friday Feels series. Curated by Liam.