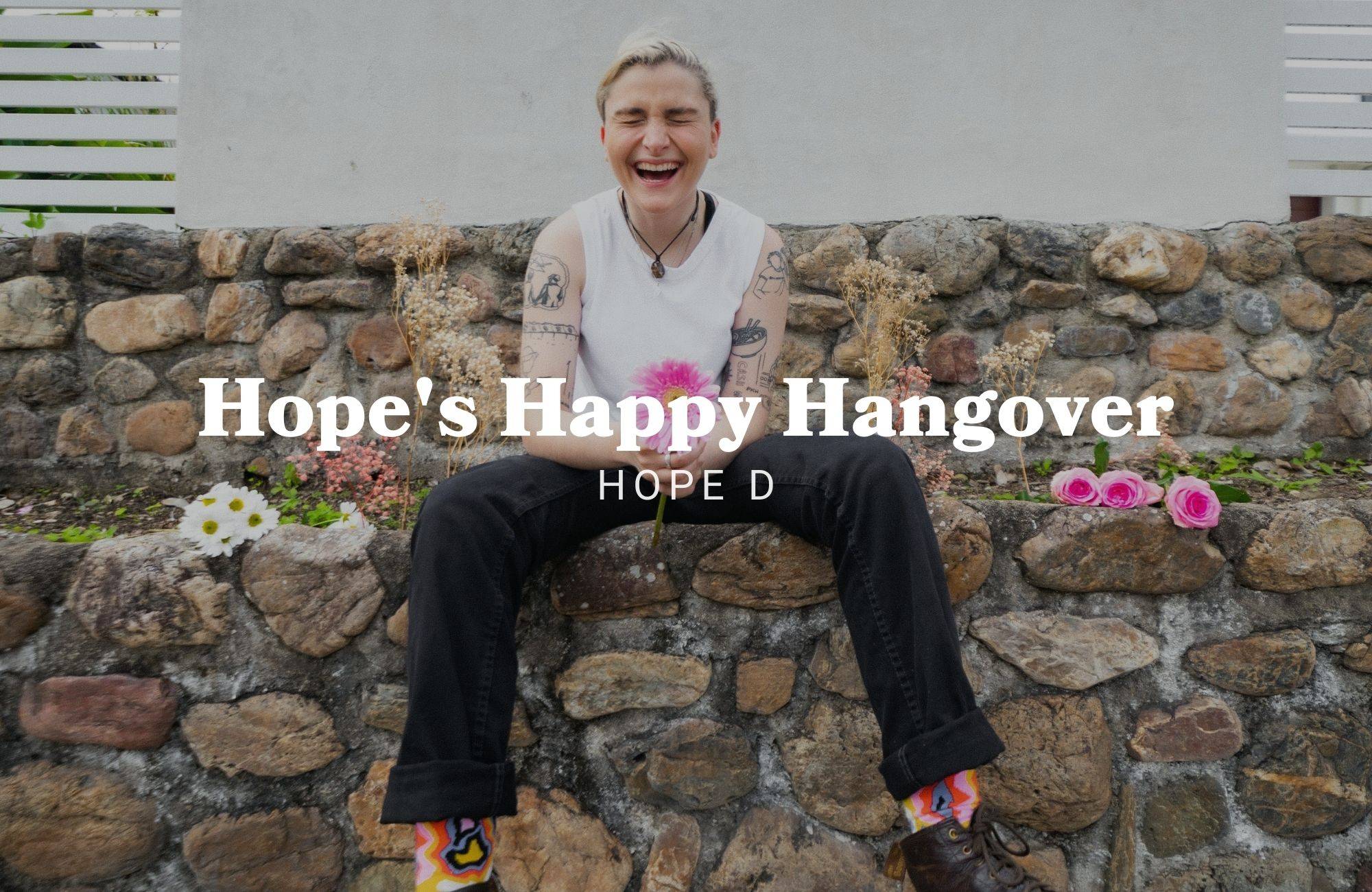 "It is a bit of upbeat, pop-rock with a cynical undertone"

Hope's journey started as a solo artist from South Brisbane, Queensland. Her special touch for live looping saw her develop a unique live sound, that was subject to influence based on her surroundings. Her sound ultimately dictated by the atmosphere that she found herself within. And something must have worked. Before long, she developed a name for herself and recruited four of her talented female friends to help activate her sound and bring their songs to life.
Hope D - the band members:
Guitar, Vocals, Songwriter / Hope Defteros
Bass, Vocals / Bridget Brandolini
Electric Guitar / Ainslie Dimmock
Keys, Vocals / Mikayla Gedye
Drums / Jenna Goy
Emerging onto the music scene in 2019, her debut single, Swim, saw the alt-pop-rock artist depict the emotions that accompany the fragility of relationships, exploring the way that everybody struggles to cope and survive trying to navigate the experiences relationships instigate. Her follow up single, Miscommunicate, reinforces these notions - her insight into the human condition and the experiences of her listeners has put her on the map as one of those up-and-coming Aussie artists that are gonna make a splash.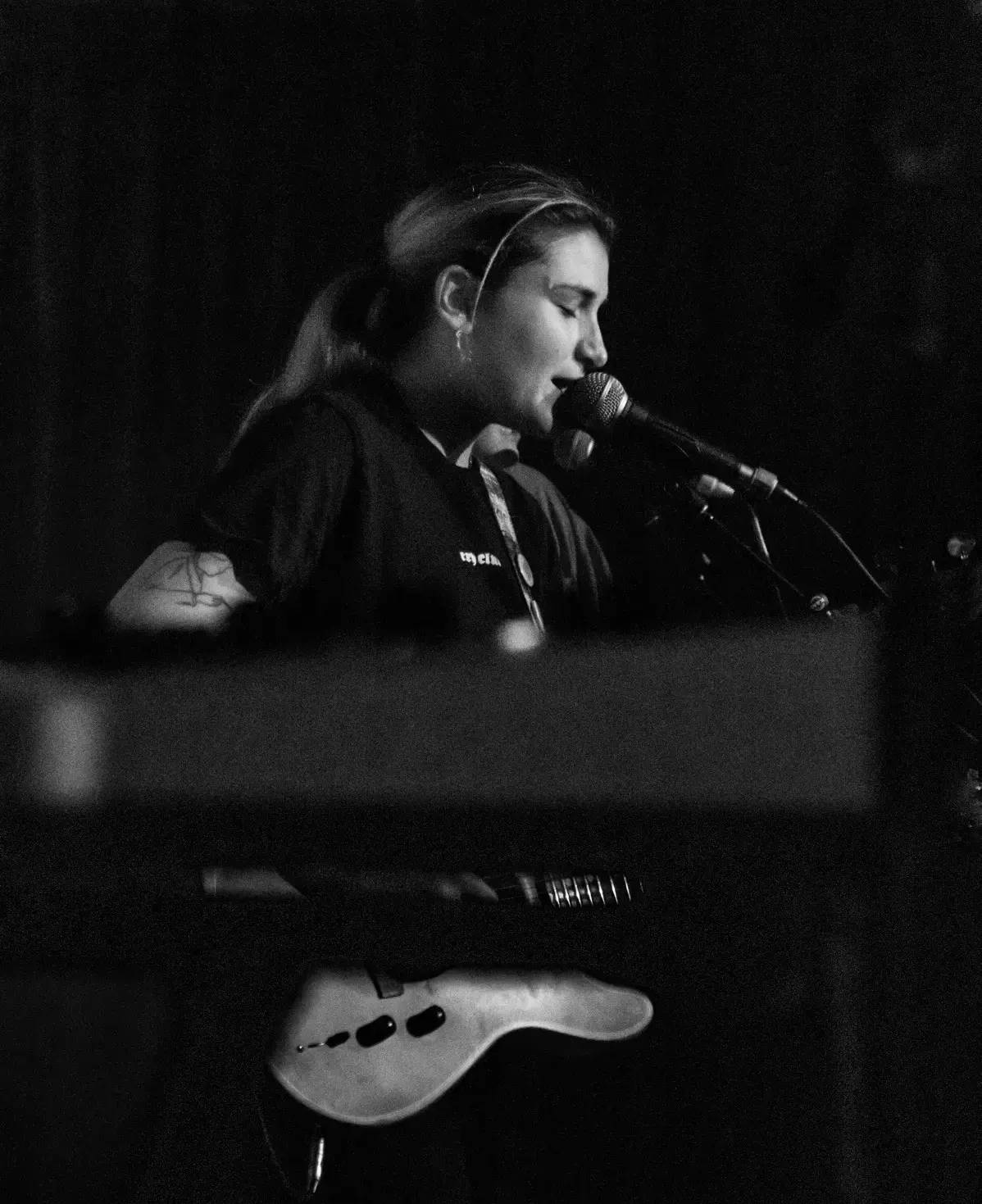 Image: Hope D performing live.
Her free spirit and unique approach to music is embodied within her recently released EP, Cash Only, that dropped in February of this year. Hope's short time within the scene has seen her recognised for her approach to what she does. Receiving the QMusic Emerging Artists Award, playing sets at Splendour, Laneway and BIGSOUND (just to name a few). It's easy to see that for someone in their early twenties, she's got something going on. If her sold-out headline shows around Brisbane in 2019 are anything to go by, you'd be nuts to not go see her on her upcoming tour - with shows in Brisbane, Sunshine Coast and the Goldie - featuring artists Melaleuca, Rose Rogers and KARLOU.
Her latest single, Happy Hangover, was co-written with Aidan Hogg and none other than G Flip. "The song's about the nights you have that induce hangovers, but they're not as bad because you had a sick night before the headache comes around."
You can catch Hope D on all major streaming platforms and watch the video for her latest single here.
Want to know who Hope thinks you should keep an eye on? Find out who she's getting down to at the moment.
"Always Jess Day, I freaking love her and her music. Teenage Joans, Flamingo Blonde, Mum Friends, MAY-A, Eaglemont, Rose Rogers, Bronte Eve, Melaleuca and Sahara Beck - just to name a few!"
At Eat Your Water we're all about doing the right thing – so Hope has a bit of advice for you.
"Just always approach everything with curiosity, and never act in a bad mind space. Also never put anyone in a bad position just to benefit yourself, that's so dog. And just be NICE !!! It's so great being nice, life is beautiful when you are kind."
This is contribution #17 for our Friday Feels series. Curated by Bec.