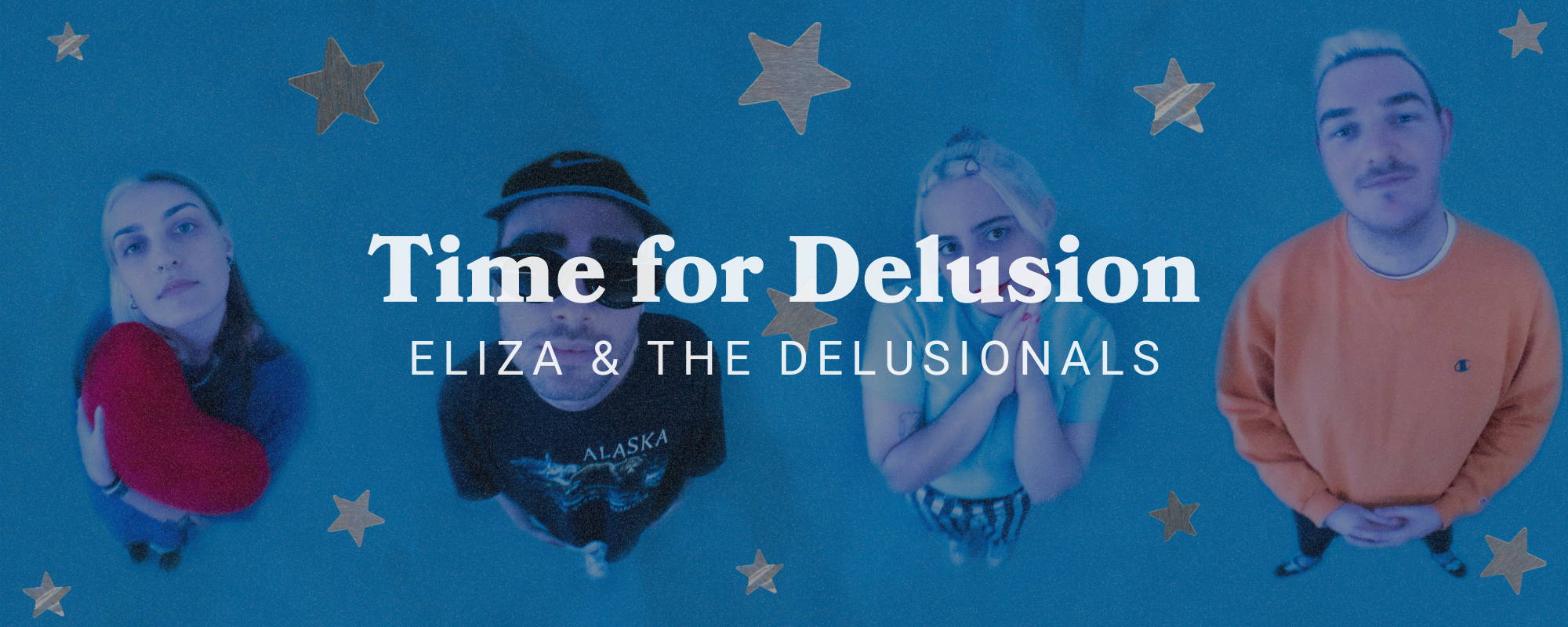 "I couldn't understand why a 'guitar' only had four strings".
We all have that moment. You know, the kind that when you grow up and look back on your life and you realise it was that moment. That thing that determined the whole trajectory of your life. Steering you one way, rather than another - the thing that made you who you are today.
It could be the first time you read a book, the first song you ever sung, or the first memory you knew was special - literally anything - but, it changes you. For Eliza, the front woman of the Australian four-piece, Eliza & The Delusionals, it was when she was around 10 years old. The gift of a bass guitar for her birthday, and a friend that wanted to make a band was all it took - and it changed the course of the rest of her life.
She never could have imagined that a decade later her band would have been on an international tour to the US, hitting the Australian charts and produced a couple of EP's which have gained international traction. That weird "guitar that only had four strings" was now her and her bands livelihood - and they are killing it.
Image from Eliza & the Delusionals Instagram
"Being able to meet them was wild for me. They were so nice to us, we really looked up to them".
Before the COVID pandemic hit in 2020 the band had been touring the US with the rock band, Silversun Pickups - a dream-come-true for Eliza, who has loved them since she was 15 years old.
Being on the road, on the other side of the world was a new dynamic for the band - they didn't want to lose their creativity, but the constant movement made their normal writing process a little stranger than usual. With a thousand things happening everyday, they finally found their collective creativity in LA - morphing from an internal writing style, to one that thrives on collaboration and collective ideas. These sessions provided a creative space for the band, switching their mindset after touring for over a month.
Here at Eat Your Water, we've been big fans of the band for a while, with the tracks Just Exist and Swimming Pool making it into our Triple J Hottest 100 voting list in 2019 and 2020. And we aren't alone, with both tracks picking up over four million streams on Spotify collectively. It is evident that their hard-hitting sound resonates with the masses. Eliza describes how their fanbase grew rapidly whilst in the US, "It was actually a bit overwhelming to play in places we never would have even thought of visiting and have people know every word to every song". The experience for the band was unforgettable. "We're still on a high from it - even after a whole year of not doing shows. We can't wait to go back when we can".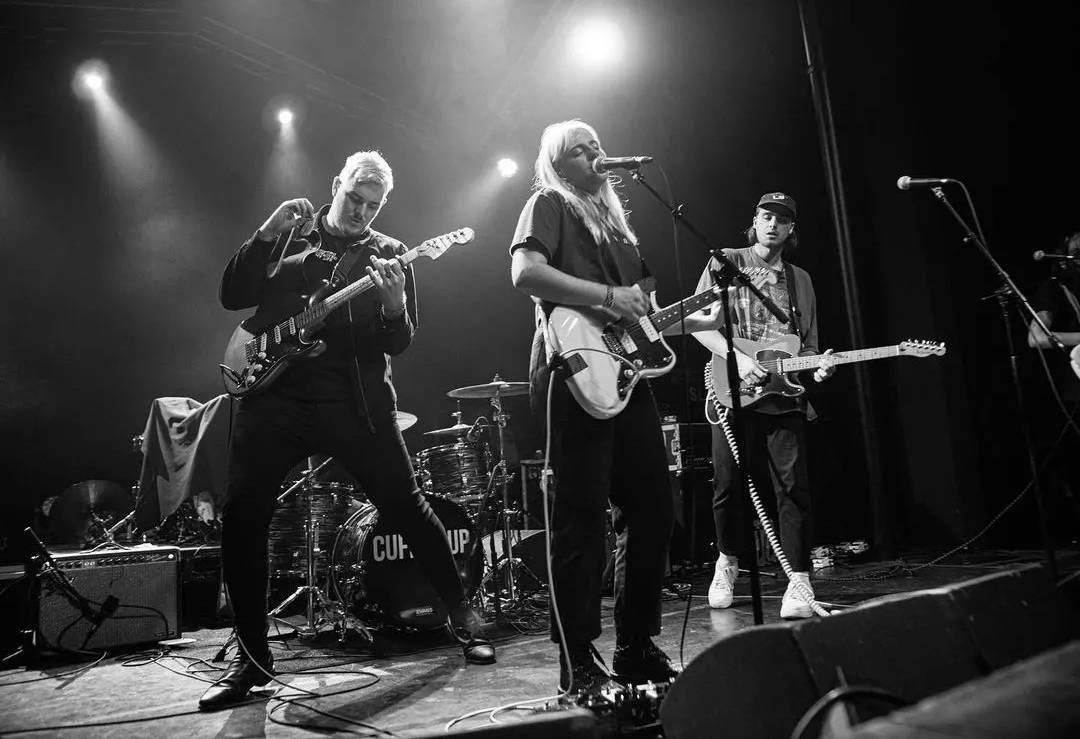 Image from Eliza & the Delusionals Instagram
The band, comprised of Eliza Klatt (Vocals), Kurt Skuse (Guitar), Ashley "Tex" Martin (Guitar) and Ruby Lee (Bass), all adopt different approaches to music and meet somewhere in the middle. The band, forming in 2015 saw Eliza and Kurt reconnect through their local band scenes - whilst meeting Tex through friends of friends at uni. Ruby came into the mix after they recorded their most recent EP. At the time she was playing with a band that was opening for their single launch; "we all ended up chatting and she fit right into our group".
Looking towards the rest of 2021, Eliza & The Delusional's have just launched their new single 'YOU' - which is an absolute track and you can listen to it by tapping/clicking the button below.

Supporting the launch of their single, Eliza & the Delusionals are playing a run of shows up the east coast over this weekend coming (7th-9th of May 2021), as well as supporting their good mates The Vanns on their Red Light Tour across Australia later on in the year.
Be sure to keep up to date with the band's journey, tour information and all-out-shenanigans by following their Instagram.
This is contribution #4 for our Friday Feels series. Curated by Bec and Liam.