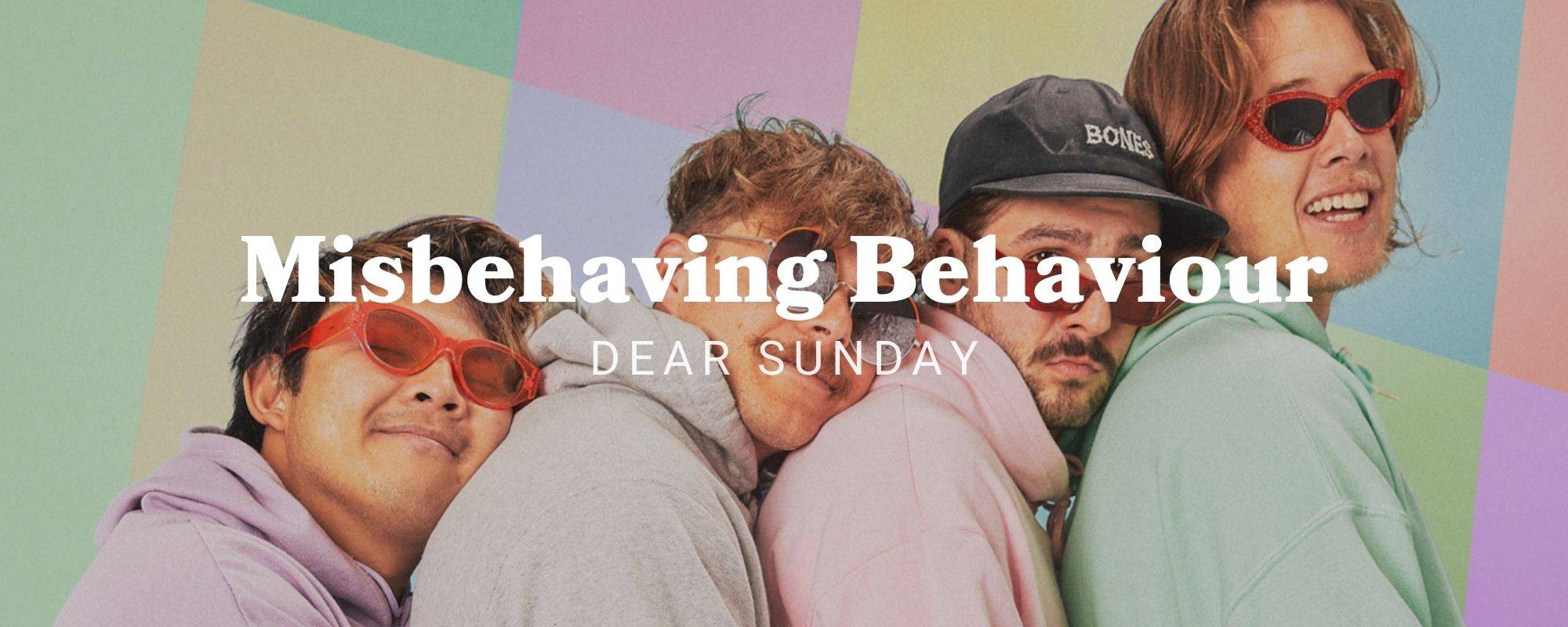 Dear Sunday; a four-piece making (some pretty cool) moves amongst the Perth music scene - and you need to take notice.

The four-piece, Dear Sunday, hail from the ever talented Perth music scene - which we apparently just can't get enough of here at EYW. The group launched with their debut single 'High' amidst the chaos of 2020 - the single reaching way beyond probably what anyone could have anticipated the group could bring. They made their mark onto the flourishing Perth music scene - and people noticed.
The group embodies a contagious energy, harbouring a "we're just happy to be here" attitude, a notion that resonates within their music. Since that first single not too long ago, they've released several more, and just featured on a track, 'Wanna Stay', on Luude's latest album. A sick tune which embodies the energy that the Dear Sunday boys bring. And it's no surprise, the guys have played shows in the company of Perth legends Death by Denim and Old Mervs, informing their quintessential Aussie sound that we're more than happy to get down to. 
The group were all good mates before forming the band, meeting through the Perth party scene. Calvin and Ben "had a bit of a half-assed band together before 'Dear Sunday' started", with Eligh and Maso growing up skating together. And the name? Its origins are lost in the world of social media, with a friend of the group seeing an instagram story of a girl who was feeling a little hungover on a Sunday morning and captioned it "Dear Sunday I hate you". The rest is history.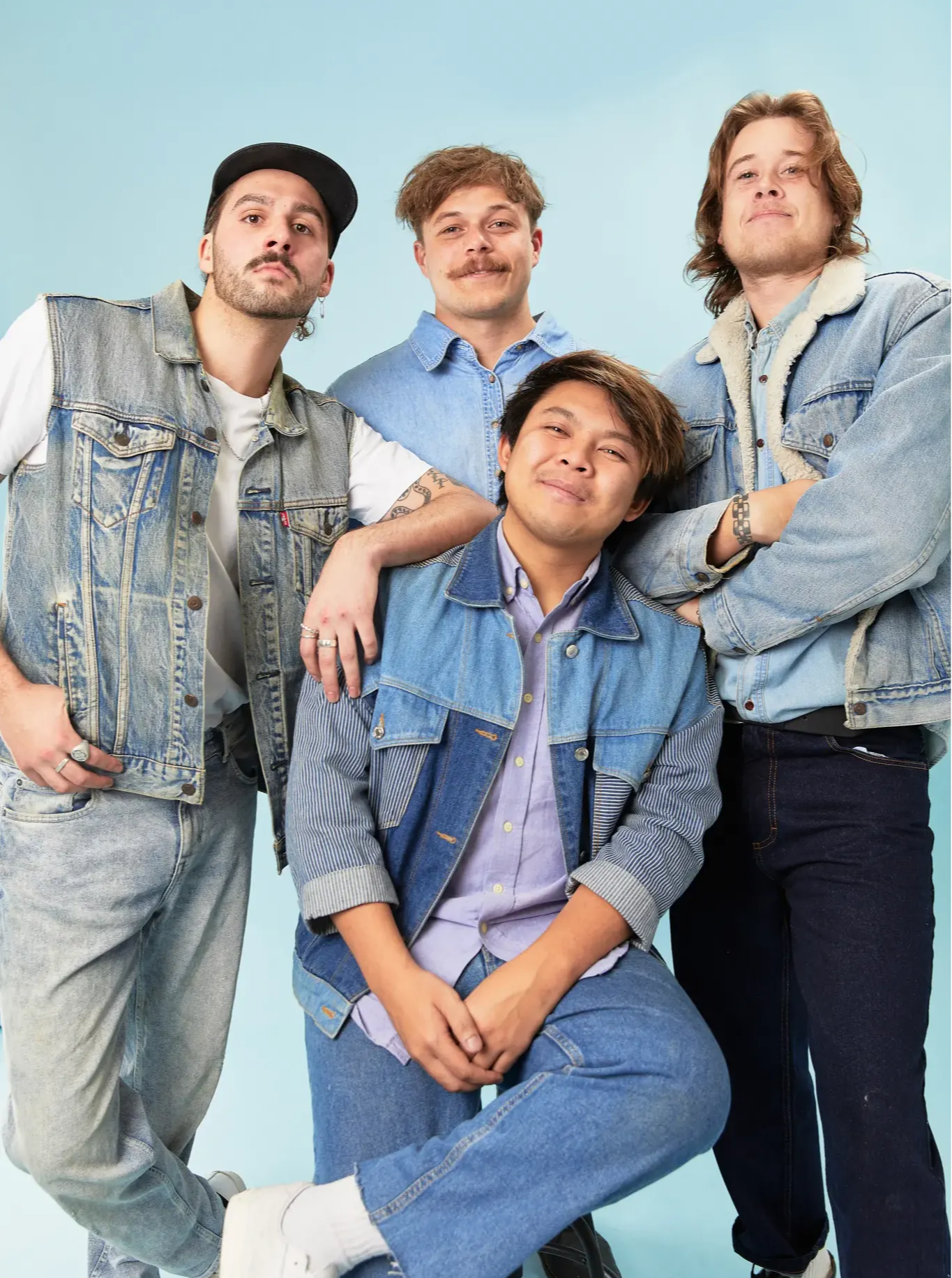 "We're gonna do this for as long as we're having fun..."

With Dear Sunday's sound stemming from what all the boys like, they've never really tried to change that. Their sound, although now informed by local artists, is ultimately influenced by their childhood and teen discography's. Ben had some fun putting some names to artists as a "get to know us" piece for the band:
Mason Nguyen [aka not-so-good boy]: used to just listen to every bloody song that was on a skate movie in the 2000s - so like anything from punk, to metal, or rap! 
Eligh L'Ecluse [aka lead limbs]: he's the metal man. Loves his old 70s and 80s rock. Ya AC/DC's and ya Metallica's. Definitely taken its effect on the band, soundcheck is always a struggle because there's no in-between not playing at all, and like LOUD LOUD. 
Calvin Fennell [aka 50 cal]: If he was doing this interview himself you'd probably have a giggle at the answer he'd give you. Confidentially (sorry bro), he would say that he listens to Adele or the Veronicas, but the man actually loves Blues, which has definitely ben a good influence on the 'Dear Sunday sound'. 
Ben Swanson [aka princess no fun]: He's pretty easy with whatever. Definitely loves his Ocean Alley, Spacey Jane and Old Merves etc. But in saying that, he probably listens to old-school hip-hop more than anything. Never know, might be hearing him spit a few more bars in the future. 
Their collab with Luude is a big moment for the group, they're massive fans (as are we) and it's been in the pipeline for a while. The group got hit up by Luude's management, after they'd discovered Dear Sunday's single 'Suzie'. They emailed the boys asking if they'd be keen to do a song together, and in classic Dear Sunday fashion, they didn't see the email - leaving Luude's management in the dark for ages... Buuut a few months later, it's released and out for everyone to hear.
This care free attitude is innate in everything they do, the dynamics of the band are easy, and their super transparent - what you see is what you get. I mean, being best mates and having fun makes that's that all pretty natural. In saying that, they had a laugh when asked who the liabilities are in the group. 
"There are definitely two standouts… Eligh and Calvin take the cake hands down for that haha. So much so that Mason and I [Ben] have to split up and parent them individually before a show. However, don't you worry, we've all been to blame at one point or another because we were a liability. I blame the fact we're still learning and fresh to the whole band thing haha!"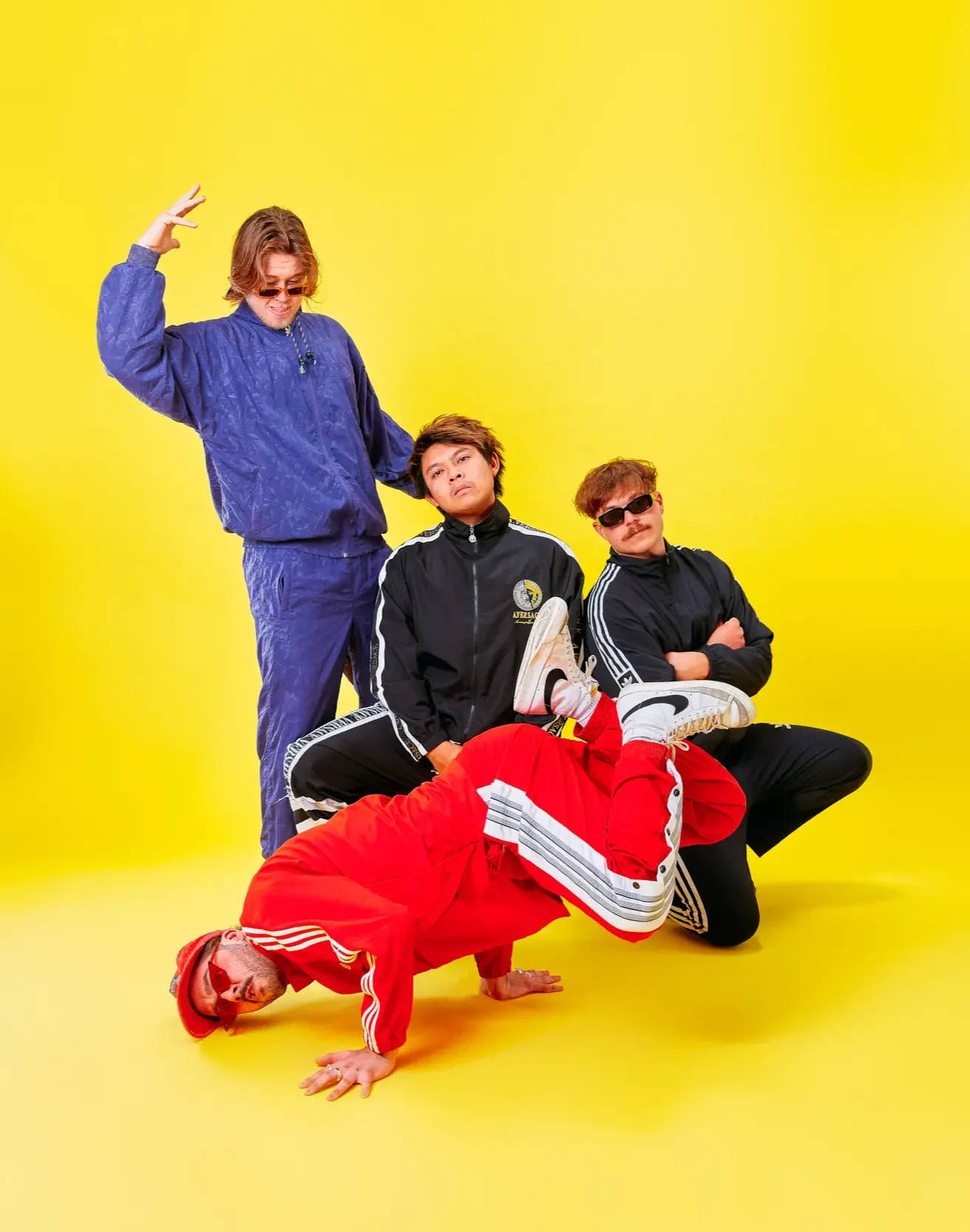 They're a humble bunch, being coined on Triple J as a fusion between Tame Impala and Ocean Alley is no small proclamation. But when asked, they laughed,
"we don't even know or want to know to be honest. I think we're just gonna keep making music we enjoy and hopefully, people can enjoy it too."
The sick thing is, these boys don't even realise just how good they are, they're set to make some pretty big moves, and they're gonna smash it. Dear Sunday has some pretty cool things in the mix, they're releasing an EP in the upcoming months which we're super keen for and are heading on a regional tour around WA.
We've worked with the boys on some neat as lids, which you can grab via our online store. You can keep up with them on their Instagram, "where we post better content than our music haha", and their music on our Friday Feels playlist linked below. 
Want to know who Dear Sunday think you should keep an eye on? Find out who they're getting down to at the moment.
"There's a crazy amount of top-tier music coming out of WA at the moment, let alone Australia! But to name a few of our favs we'd have to say; Old Mervs, Death by Denim, Coterie, and Sly Withers. We've actually been lucky enough to support all of these bands since starting 12 months ago. Super surreal and grateful for them supporting up-and-comers like us. Big love."
This is contribution #12 for our Friday Feels series. Curated by Bec.