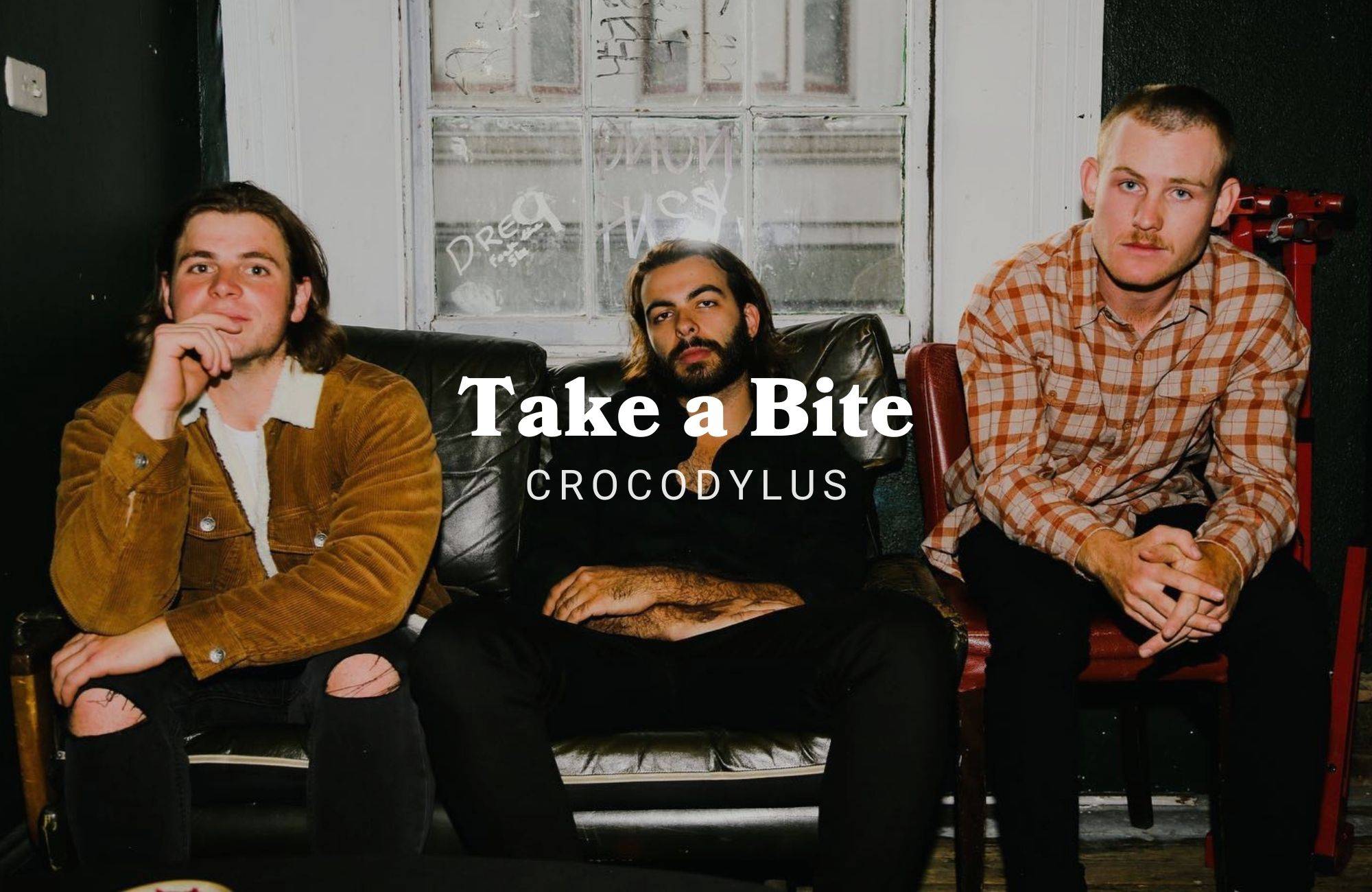 "It's like a hoedown in a barn but everyone has fashion from the future and is somewhat intoxicated."

Crocodylus were the first underage gig I ever snuck into. My best friend and I knew one of the guys in there and we found our way into a complete dive of a pub in Sydney. It was 2015, and we were freshly 16 - we thought we were pretty cool. It was the first time that I can remember thinking that the shitty little gig room wasn't big enough for the sound that was pouring out of it. It was unlike anything I'd witnessed before - there was no space for anything but their sound - and honestly, that hasn't changed much for Crocodylus since.
Being long time mates, the group almost formed by accident. With members Josh and Steve being mates since high-school and originally starting the band as a two piece. Not long after, Josh's path crossed with drummer Mikel - having a random jam session one afternoon - a drunken night a week or so later and a group jam session sealed the deal. Mikel was in, and Crocodylus had begun.
The group dynamic is really relaxed, with no one member pigeon holed into a particular role. "Any of us can be pricks and legends in equal amounts", says Mikel. "Last year Stephen got heaps pissed before a show in Wollongong, to be fair, it was our first show in a while thanks to the pandemic or whatever. But omg it was a disaster, ever since then I've been aware how the lack of shows due to the current climate leads to a lot of pent up excitement which leads to an excess of drinking! We're all guilty of that at some point in our lifetime as a band."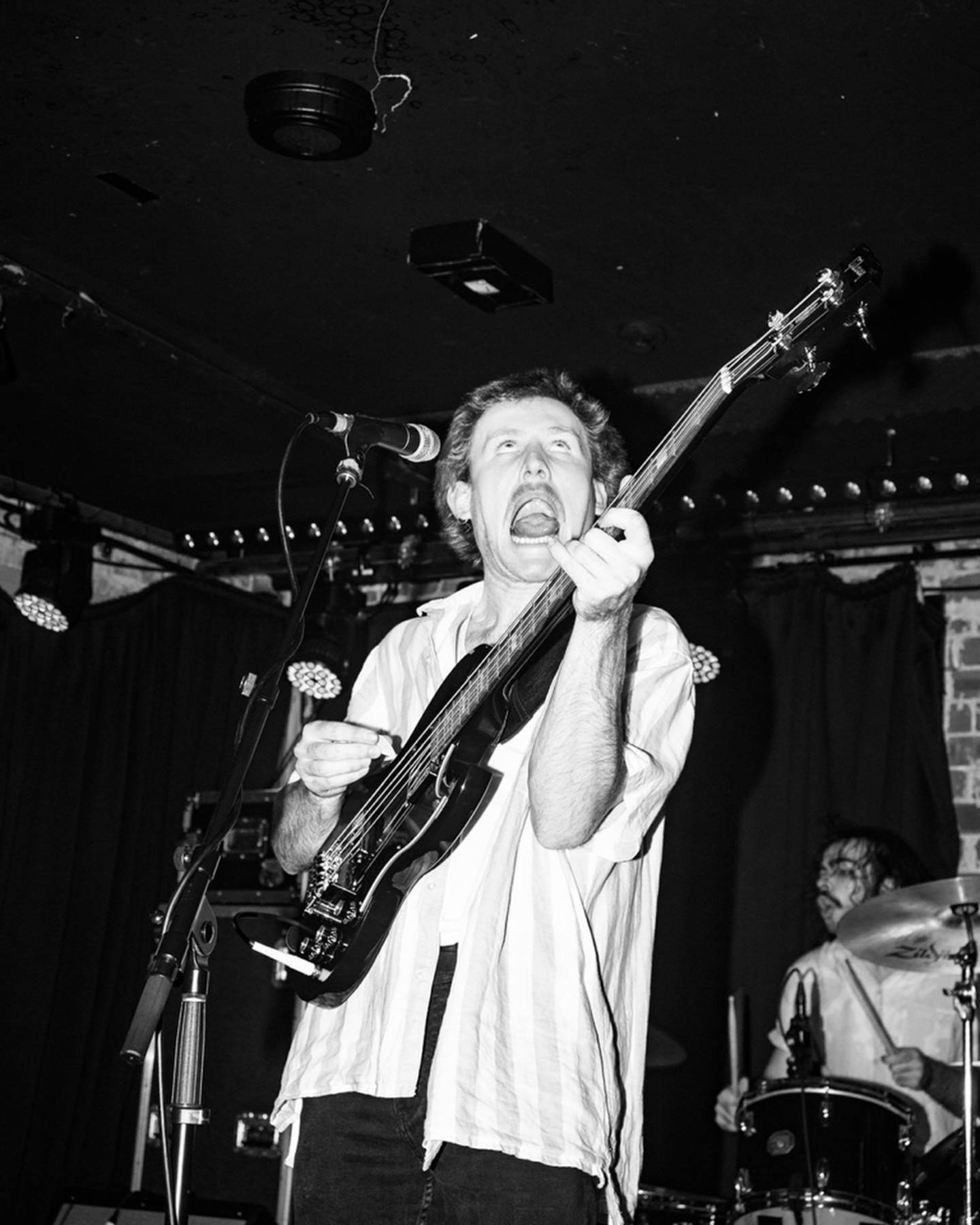 Image: Crocodylus. Photo from @crocodylusband on Instagram.  
They've found their slot within the scene, combining this chilled out, come-as-you-are energy with something pretty unique. Their career has been a natural progression, leading them to where they are now, "Starting off not getting paid for shows, I remember feeling weird asking for money from the people who put on the show, Stephen would always have to do it cos Josh and I were too scared haha."
They eventually worked their way up, playing small gigs and house parties - being paid in beers and supporting local house bands. But then started to get noticed by some bigger bands in Sydney which led to the boys going on tour as a support act and being exposed to new demographics. "Our first ever tours were with Los Scallywags in which we went out of state for the first time, then we toured with Los Tones and they took us to another state we hadn't played at before. Which led to headlining our own tours in those different states and then starting that process again and attempting to take it overseas. We've been lucky that so many cool bands have digged our stuff and taken us on the road. Really thankful to them!"
With the members all possessing very different musical influences, you'd think there'd be conflict when it came to putting all the pieces together. But these stylistic influences have never caused a rift in their creative process, and if anything, enables them to develop a sound that is intrinsically their own. An amalgamation of all their personal shit coming together. "Our sound has definitely gotten more varied now that all three of us contribute to the song writing which is fun and leads to funner processes."
Their new record is ready to go, "It's our debut LP! Full length record, no more EP business! Twelve tracks! We've been working on these songs for like a year or so and we can't wait to share them with whoever wants to listen! So look out for that i guess." We know the new record is going to be killer, and we can't wait to see the boys getting back to doing what they love - gigging. You can keep up to date with what they're up to on their Instagram and check them out on Spotify and Apple Music.
Want to know who Crocodylus reckon you should keep an eye on? Find out who they're getting down to at the moment.
"A Swayze and the Ghosts, they're bigger than us but holy hell they're good, best band in Aus maybe! It's weird claiming we're "bigger" than anyone else but this Sydney band Dick Dudley are gonna put out their first few songs in a bit and they RIP. Lincoln's Gold are rad, Soy, Fungus, and Los Scallywags are so sweet. Supersoakerr's music i love, The Unkowns, Mild West, Busted Head Racket, fuck. There's so many, I could go on forever honestly."
This is contribution #18 for our Friday Feels series. Curated by Bec.