COLLAR: "It's gloom, wave, rave."

With Brisbane being the small place that it is, both Spencer White and Charles Murdoch found themselves running with the same crowds - with the idea of working together on something staying as merely that - an idea, for a few years. Now, a little over ten years later, the duo known as COLLAR have emerged amongst the electronic music scene as a grungy, dark underground duo - with a sound that we can't get enough of.
We had a quick chat to Spencer about what influences their sound today. He grew up immersed in whatever his parents were listening to.
"There was very little that I was shown growing up that I didn't like. Mostly underground 80s Australian bands, Motown and early psychedelic groups, anything with a bit of soul…"
Their unique sound in a way is informed by these influences, with certain points during the writing process containing ideas that reflect memories or influences - much the same for any creative outlet. Although their musical influences are different, they have a certain understanding of how they want to do things, with nothing truly stemming from a particular influence, "in saying that, I think referencing sound is a very important part of writing."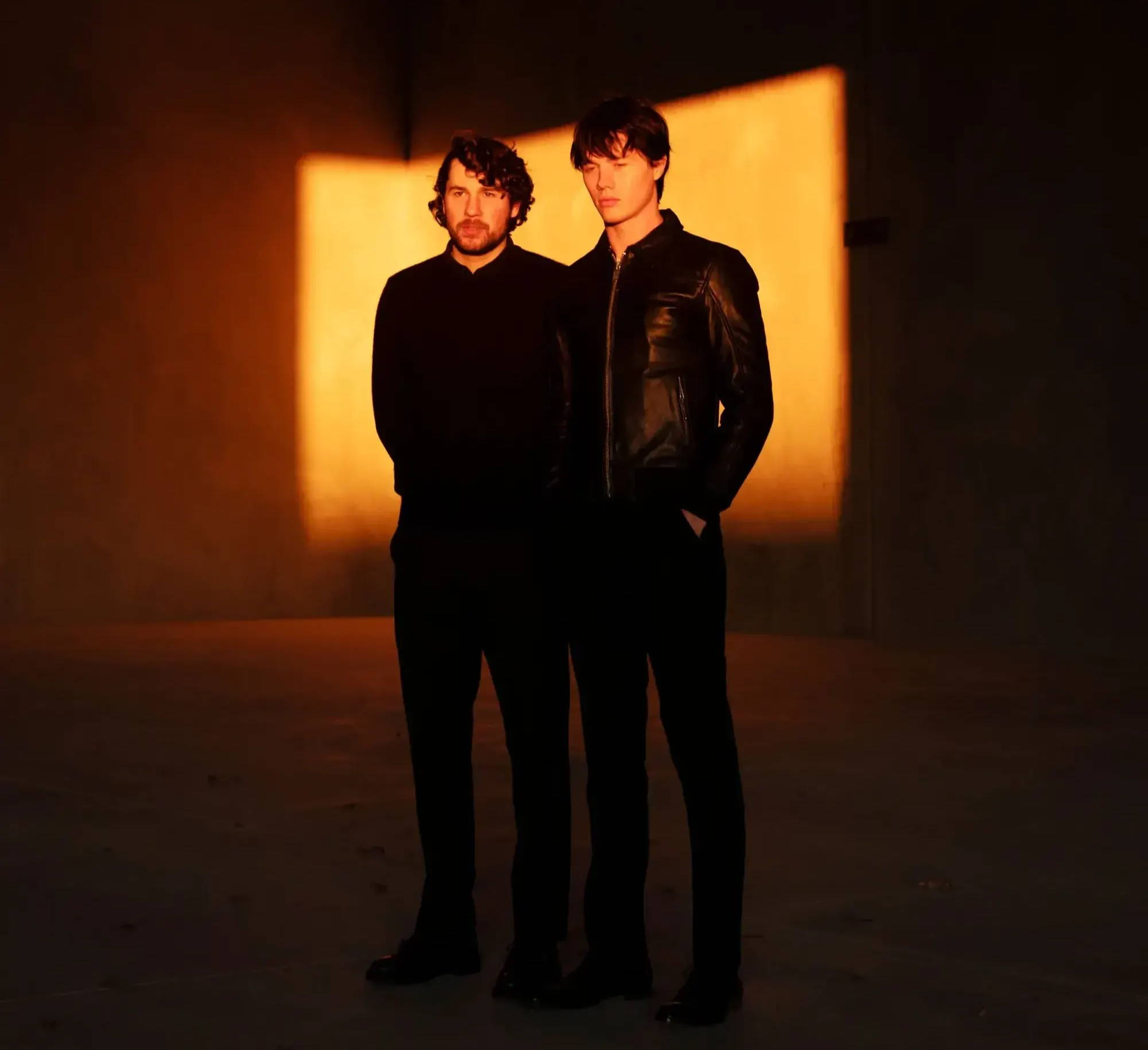 With a myriad of weird gigs under their belt, we got Spencer talking about the trippiest experience they'd had thus far; "Playing on top of a mountainous hill in the Sunshine Coast Hinterland, at Sunset, to a festival of people on acid. That was a fantastic experience. Weird yes, but in a good way." We imagine there'll be plenty more where that came from once things open up and get back to normal.
Launching their second EP within a pandemic has been a reality for so many artists these last 18 months. However, COLLAR harnessed the time they had and poured themselves into the creative process - creating something pretty cool. You can see the influence that the pandemic has had upon the record, with the energy of the EP reminiscent of emotions that accompanied the early energy of the pandemic - with the notion of vulnerability shining through. The duo are keen to get out on the road and touring - a couple of months ago having the opportunity to play at Dark Mofo in Tassie.
"The whole situation was pretty surreal. The show went down without a hitch. We went from coming out of lockdown, flying down to Hobart, flying home and then back into another lockdown."
As their EP, "Hard Time To Take It" has just landed, you can keep an eye out on their socials to keep up with what they're getting up to. But you can guarantee as soon as they are able to travel inter-state to tour they will be. You can also catch their stuff on our Friday Feels playlist linked below - we'll see you next week!
Want to know who COLLAR think you should keep an eye on? Find out who they're getting down to at the moment.
"There's so much coming out of Brisbane at the moment which makes me super proud. People like, XCLUB, PENELOPE TWO FIVE, ROMANCE, JAD&THE, LALKA, GREAT SAGE. I saw a band in Sydney a couple of months back called ROYEL OTIS, I was really blown away."
This is contribution #14 for our Friday Feels series. Curated by Bec.