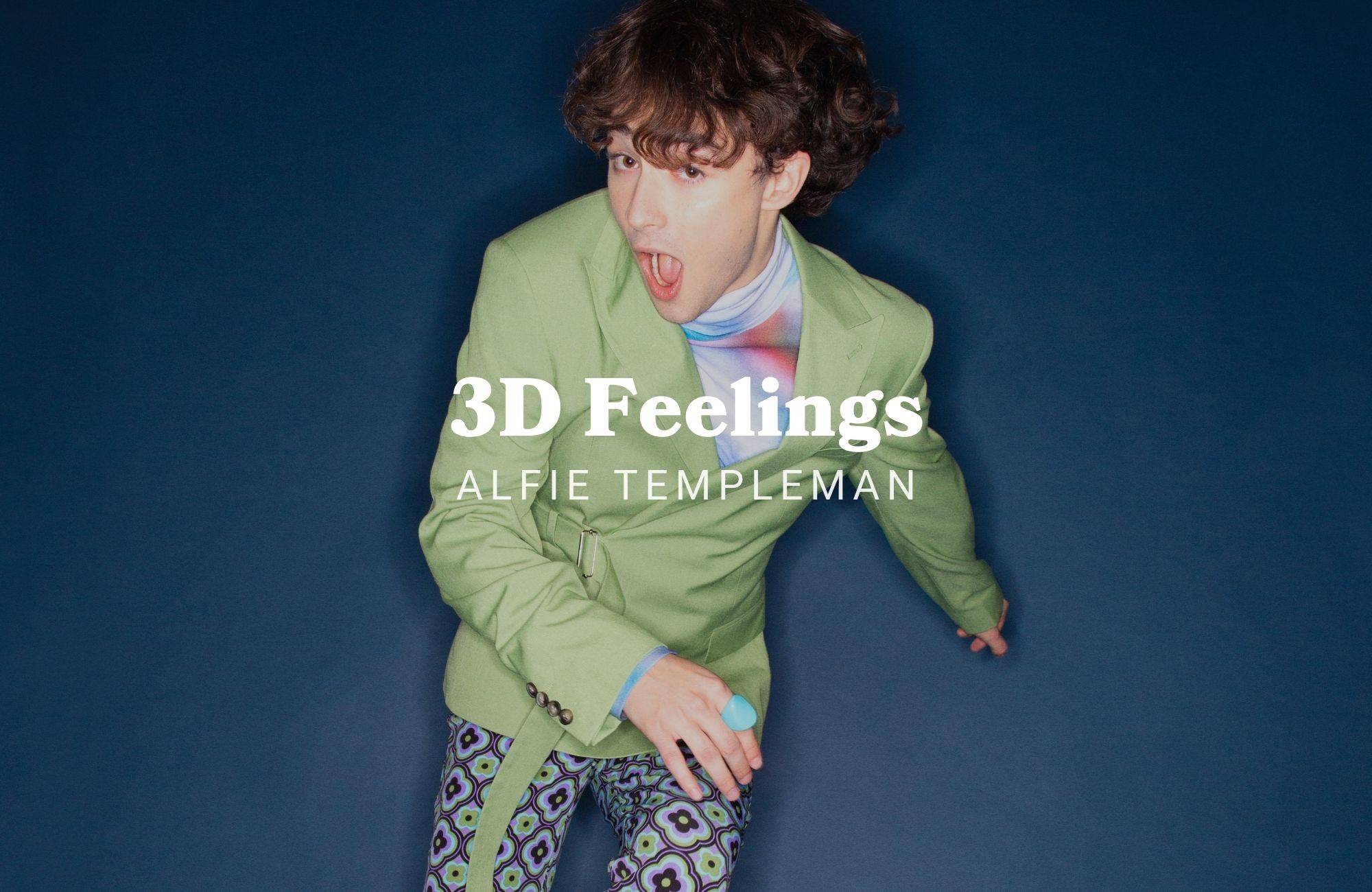 The UK's latest breakout sensation has landed..
Being a breakout sensation from the UK at only 18 years old is the easiest way to describe the journey of Alfie Templeman - an up and coming name amongst the UK music scene, who has started making his way to Australia.
His latest single and video, 3D Feelings, launched as Clara Amfo's Hottest Record in the World on BBC Radio 1; Templeman's fifth consecutive Hottest Record. Produced alongside Will Bloomfield and Vaccines' frontman Justin Young, 3D Feelings explores the notions of self-reflection, emotional attachments and entanglements and the myriad of feelings that accompany that.
"It's a really fun sugary pop song about all the little flecks of nostalgia I've experienced first hand in my life. It's about those special places and memories, you can feel the exact feelings you felt back then."
Exploring the motif of nostalgia, 3D Feelings, is about being reminded of your past self in different ways,
"Whether it's objects or people, these are all things we feel a deja vu experience from. We get reminded of feelings we once felt through them, and those feelings just hit you and can't be controlled. It can be a comforting experience, or a painful one, but either way it takes you back immediately to that feeling you once felt and that can be so powerful."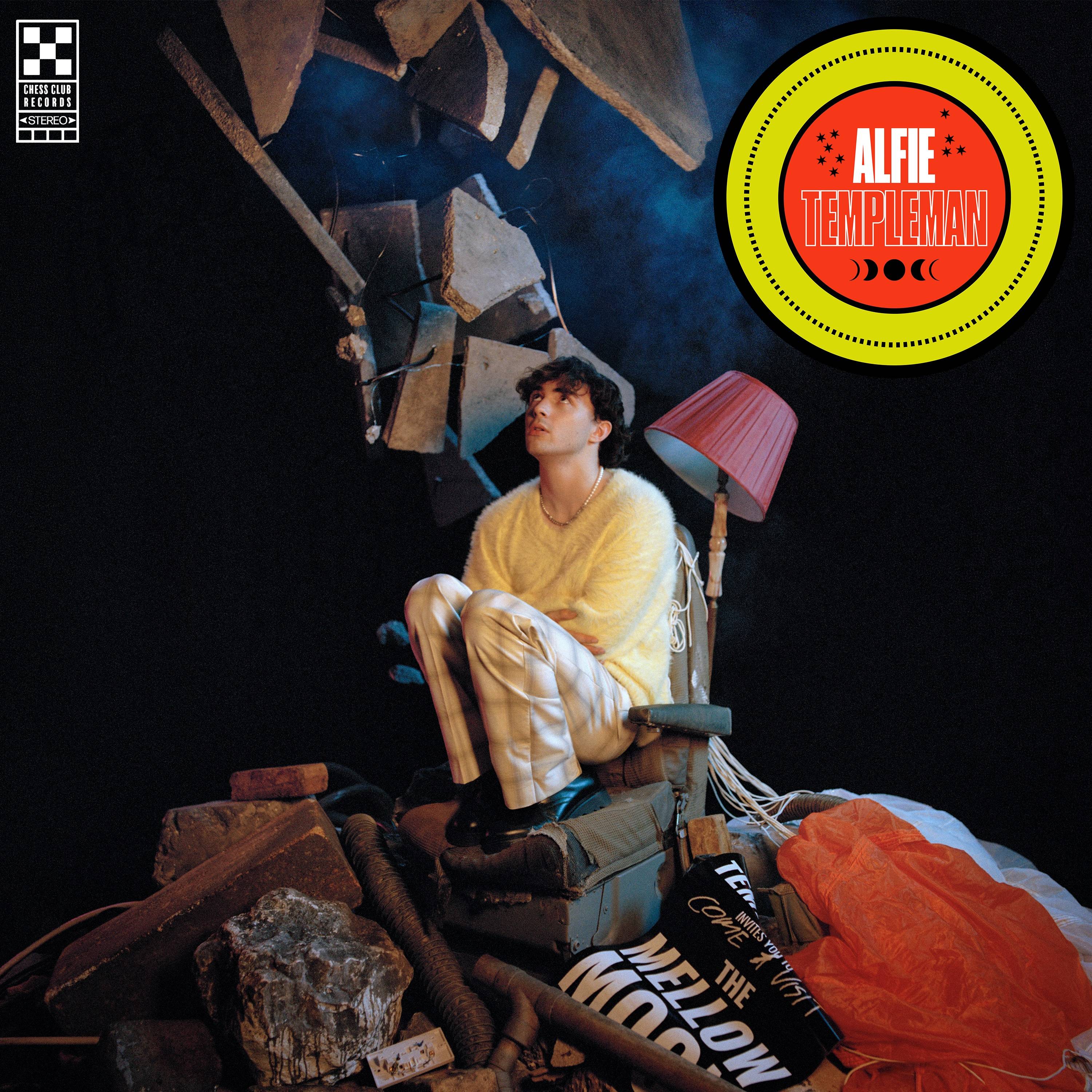 Image: Alfie Templeman. Album Artwork.
Fresh, bold, youthful and inventive. Alfie Templeman sees an increasingly grey world in vibrant technicolour.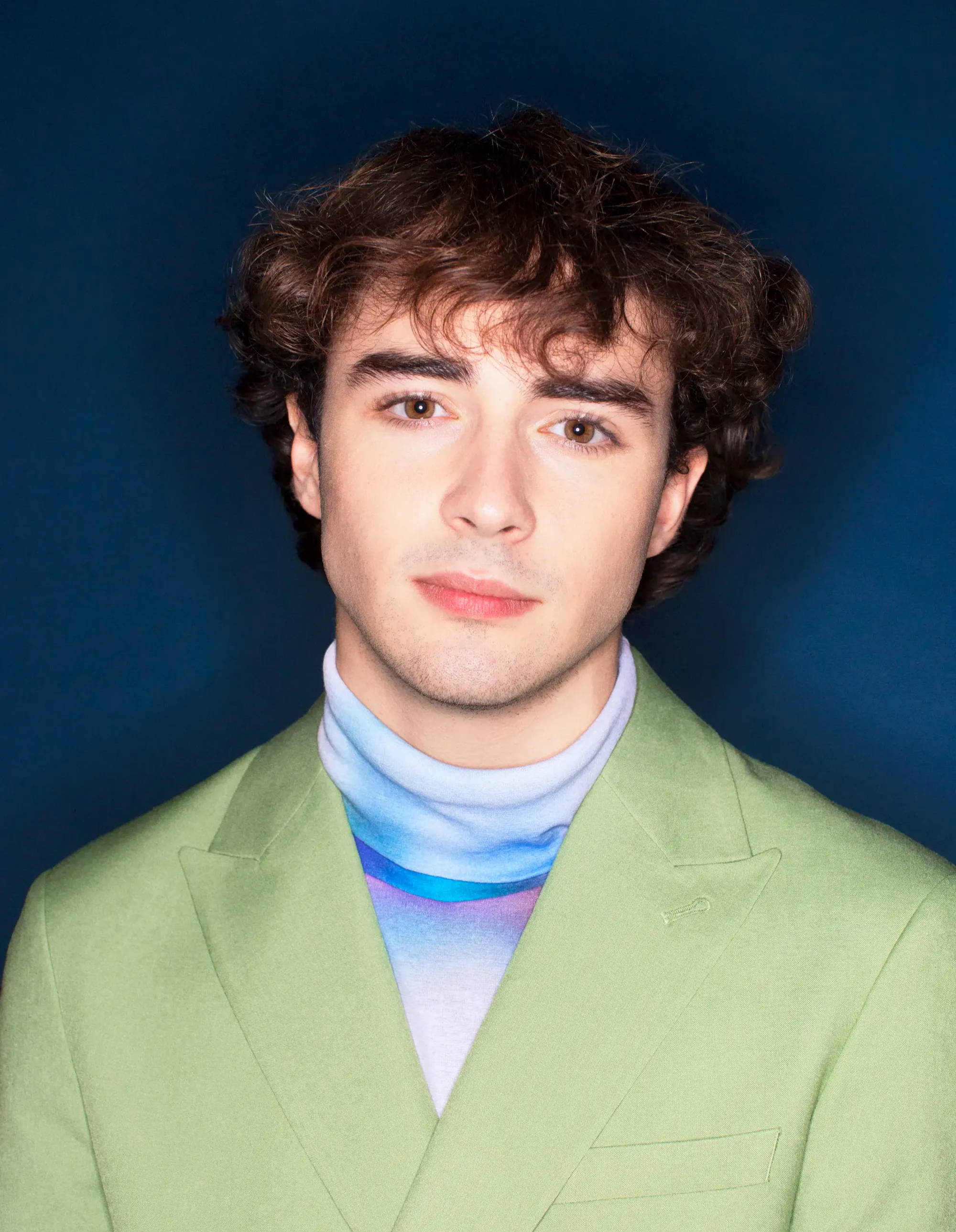 Image: Alfie Templeman (Photo by Lillie Eiger)
With the world literally at his fingertips, Templeman has acquired a nifty 100,000,000 streams already, and has landed a spot on the 2021 BBC's Brit List initiative earlier this year followed by some heavy recognition on Radio X, Vevo, Amazon and MTV. He's endeavouring on a maiden US Headline tour this November and supporting shows with fellow legend Chloe Moriondo. 
Since releasing his first single in 2018, Like An Animal, Alfie has maintained his position as one of the teenage icons of his generation. Combining his indie-boy-next-door aesthetic with an insane level of musicianship - it makes him pretty hard to beat.
Alfie taught himself at least ten instruments (we wanna know how) and is immersed within all stages of the production process. From a songs conception, through to the production phases.  
His ability to curate and transport his audiences into his unique little world founded in his songs was highlighted in his 2021 debut mini-album, Forever Isn't Long Enough and is again featured within 3D Feelings.
Alfie's sound embodies timeless feelings that his audiences are able to relate to - the eighteen year old has the world at his feet and we absolutely loved chatting to him and getting to know the face behind the name. if you haven't already - check out Alfie's tunes on Spotify or Apple Music and stay up to date with what he's up to across his socials @alfietempleman.
We can't wait to see where he ends up.. and hopefully we can welcome him to Australia soon!
At Eat Your Water we're all about doing the right thing – so Alfie has a bit of advice for you.

"I guess start about by not doing the wrong thing. Then aim to do the right one instead. Haha, kiddin. Just totally go with your gut. If it feels wrong then it probs is, think from an ethical and moral standpoint at all times."
Want to know who Alfie thinks you should keep an eye on? Find out who he's getting down to at the moment.
"Vacations, Genesis Owusu, Julia Stone and Thomas Headon."
This is contribution #20 for our Friday Feels series. Curated by Bec.